Have you ever had a SOLIDWORKS drawing file showing an old reference, but all the views of that reference were deleted or are no longer in the drawing file?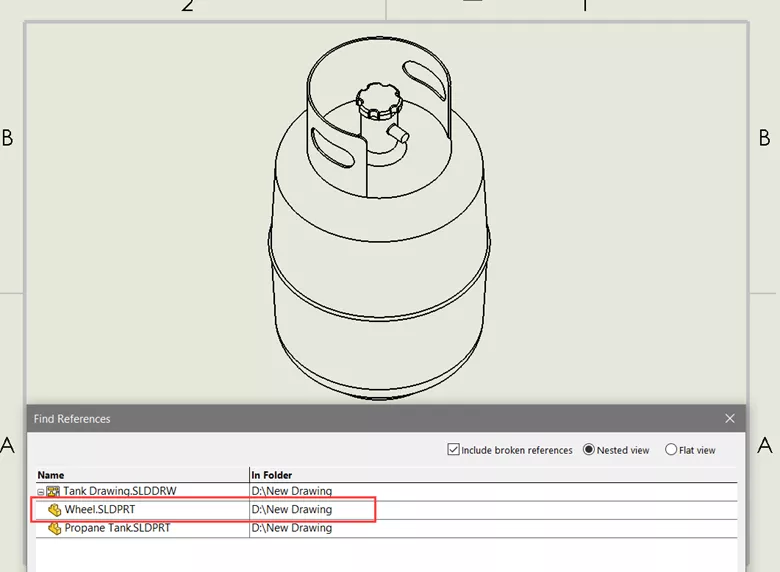 This issue can occur if the original referenced part was left selected in the View Pallete from the Task Pane before the view was deleted.
There is a way to delete that reference, and it's done through the View Palette. To do so, follow these steps:
Activate the

View Pallete

Make sure the old reference is selected from the list

Select the red "X" to delete the reference.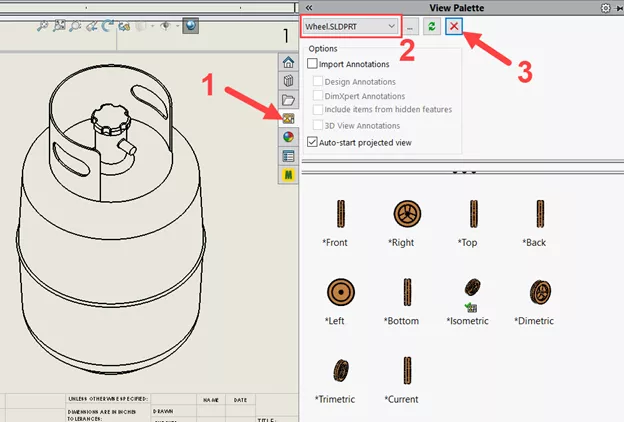 Now, when you look at the View Pallete drop down or the Find References dialog box, you will only see the correct reference(s).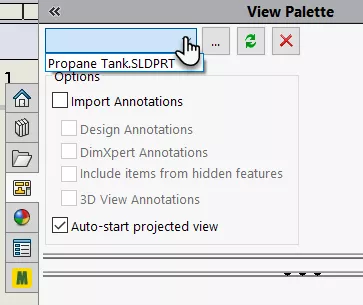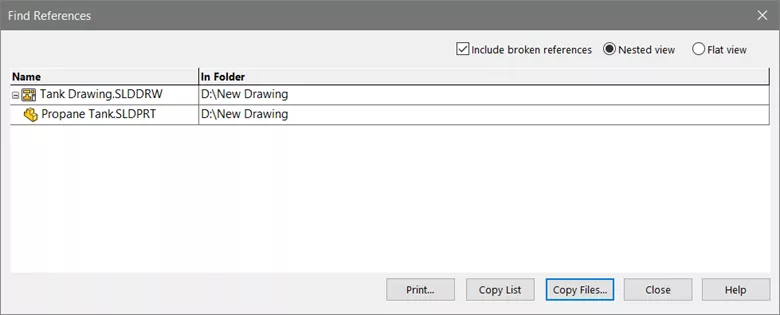 I hope you found this quick SOLIDWORKS drawing tutorial helpful. Check out more SOLIDWORKS drawing tips and tricks below or on our YouTube channel.
More SOLIDWORKS Drawing Tutorials
Inserting Model Dimensions into a SOLIDWORKS Drawing
Ultimate Guide to SOLIDWORKS Training - Drawings
How to Use Layers in SOLIDWORKS Drawings
Easy Way to Link Properties to a SOLIDWORKS Drawing
How to Rotate and Customize a SOLIDWORKS Drawing View