We can sometimes have too many goals in our SOLIDWORKS Flow Simulation projects to sweep through a model to see what values we can find from whatever direction they may come from. In the example below, we have a racer wing with multiple goals on the different parts. We will be solving this using the Convergence Solver, which allows us to determine which goals make sense by seeing which ones converge, do not converge, or have no solution.
For the setup of this example study, this is an External study with Gravity applied in the -Z direction. The gas is air and a velocity parameter is added in the -Z direction. Several goals were added to the fins as well as the left and right sides.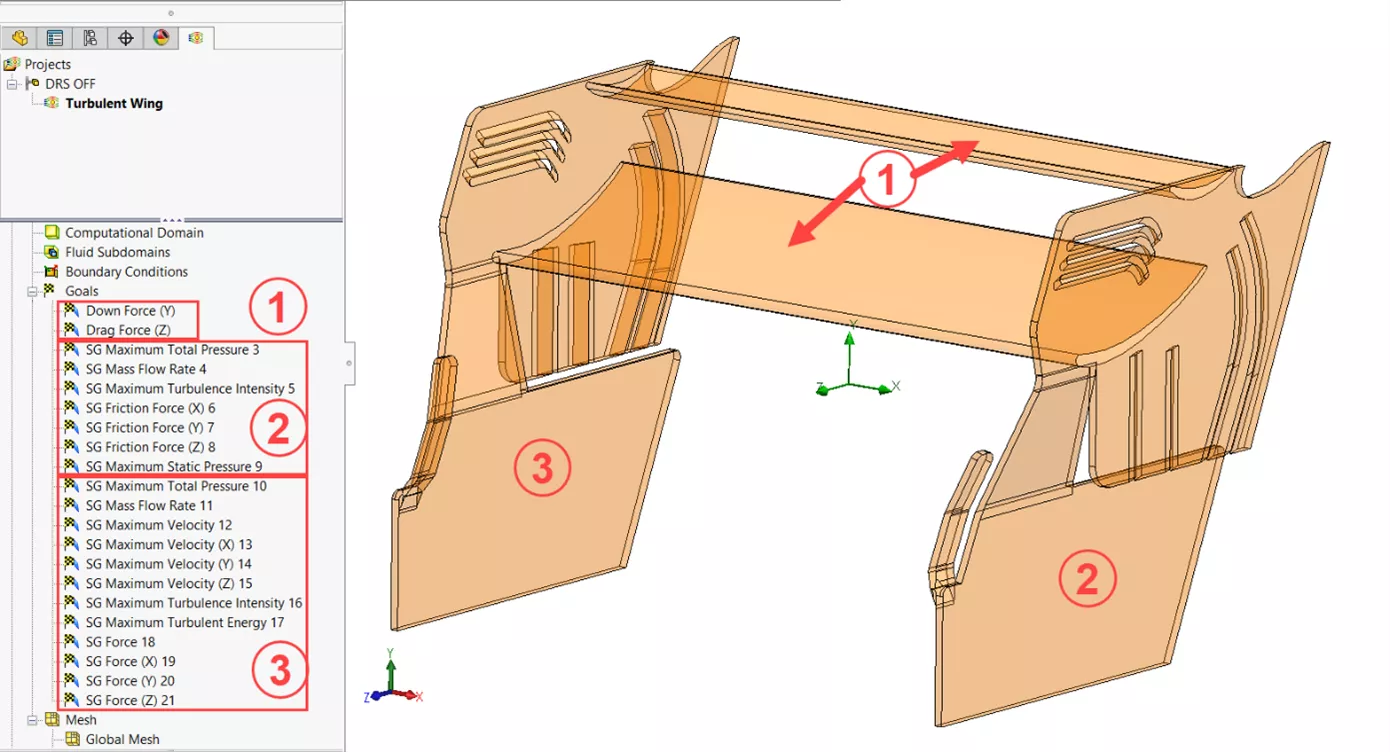 Once set up, we can run the study. In doing so, it immediately told us that some of the values were Invalid. After letting the project run for a few minutes, we see that some of these values still have not converged.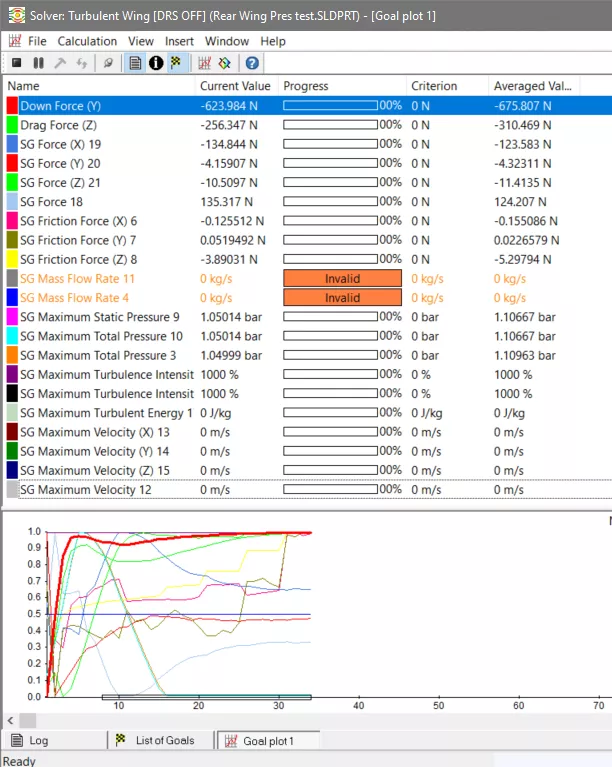 We can go back into the solver and remove the goals that aren't giving us any meaningful data.
To do so, right-click on Input Data, select Calculation Control Options, and deselect the goals that aren't giving us anything that can converge.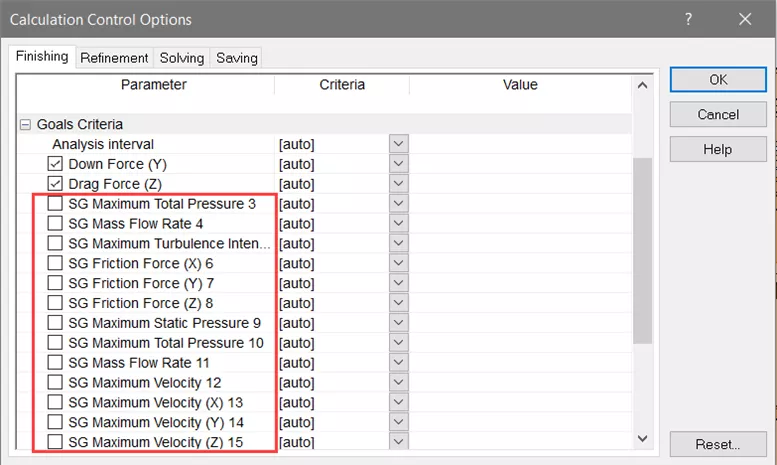 From there, we can rerun the project and get the values that make sense to the project.
Want to see this in action? Check out the video below.
I hope you found this quick tip helpful. Learn more about SOLIDWORKS Flow Simulation below.
More SOLIDWORKS Flow Simulation Tutorials
Tips for Choosing a Solver in SOLIDWORKS Simulation
SOLIDWORKS Simulation Solution Adaptive Mesh Refinement
Customizing SOLIDWORKS Flow Simulation Feature Tree Categories
SOLIDWORKS Flow Simulation Transient Pressure Pulse Study
SOLIDWORKS Flow Simulation Fluid Mixing Tutorial