New in SOLIDWORKS PDM 2020, users can reorder search result columns. The results column order will be automatically saved so that the columns will be in the desired order the next time you complete a search. Below is an example of searching for CAD files that have steel as their Material.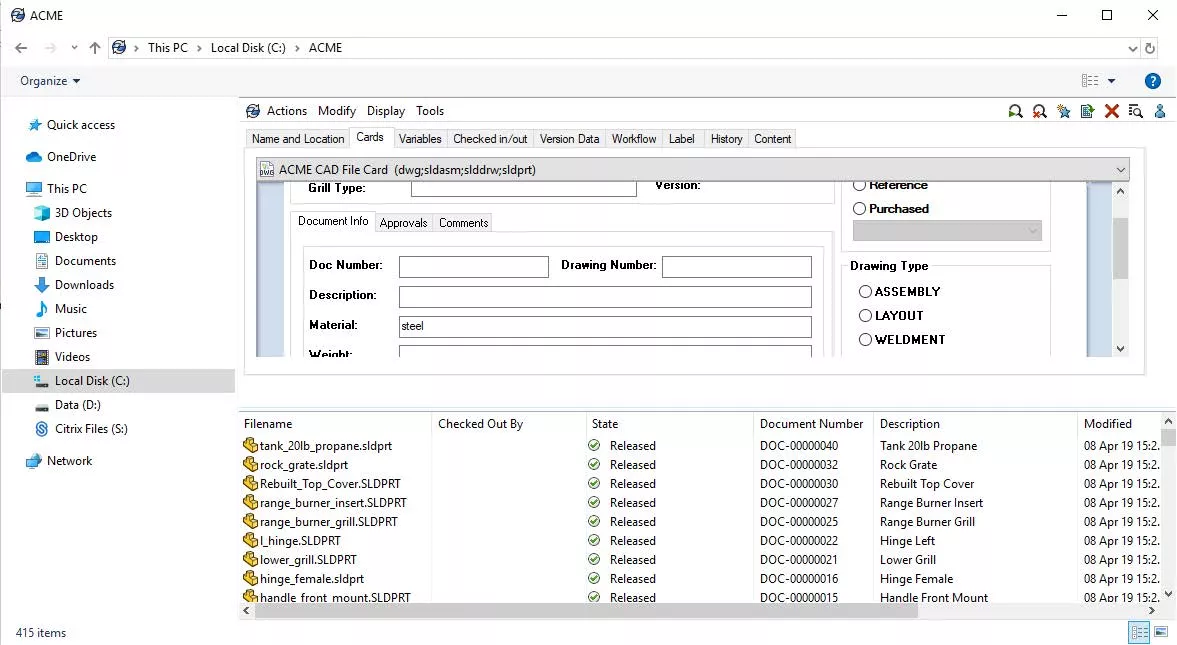 Suggested Article >> Creating Custom Column Sets in SOLIDWORKS PDM
Let's say I'd like to move the Document Number and Description closer to the left. I can simply drag those columns to my desired position.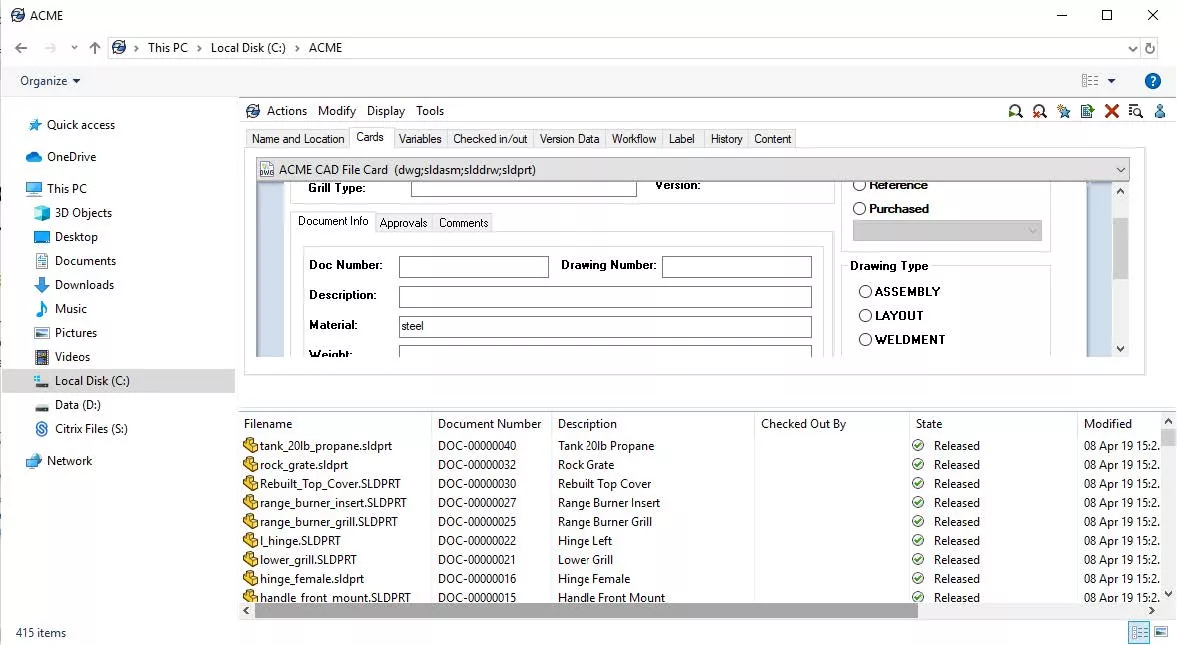 The next time a search is run, the modifications to the column changes I've made are saved and the reordered columns are already set up saving me some time to get the results I'd like.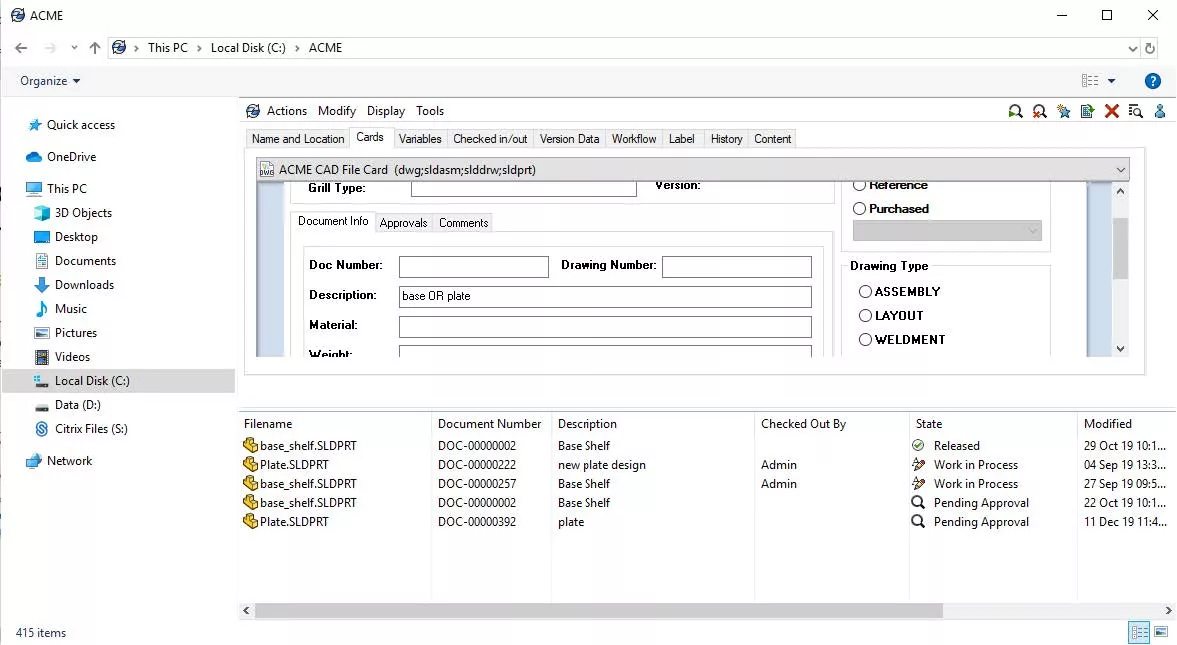 More SOLIDWORKS PDM Tutorials
SOLIDWORKS 2022 Data Management: PDM, Manage, & Admin
SOLIDWORKS PDM Preserve Relative Paths Explained
SOLIDWORKS PDM Copy Tree Explained
SOLIDWORKS PDM Gray Folders and Local Files
Quickly Access SOLIDWORKS PDM Searches Using Keyboard Shortcuts