SOLIDWORKS 2022 offers some new features and enhancements when working with models on the 3DEXPERIENCE platform. In this article, get a sneak peek at what's new when performing simulations, using 3D Sculptor, and data management capabilities on the cloud.
Check out everything new in SOLIDWORKS 2022 here.
3DEXPERIENCE Sculptor 2022
3DEXPERIENCE Sculptor role uses xShape's sub-divisional modeling to quickly create the most complex shapes. Sub-D modeling uses loops and vertices to control contours of the shape of your choice.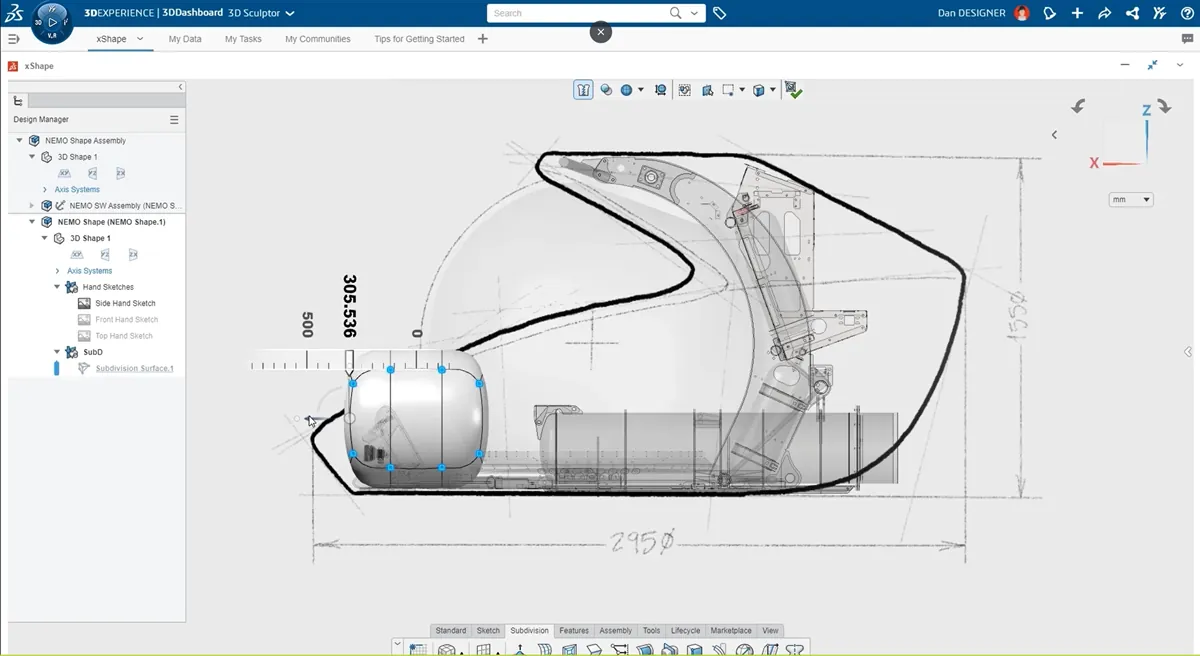 You can manipulate your shape by translating, rotating, and scaling as desired and creases control the level of smoothness at the edges.
The amazing Quick Align tool is a powerhouse when it comes to contouring. Simply draw a sketch, and the entire shape maps the topology; additionally, planes can easily be used for symmetry.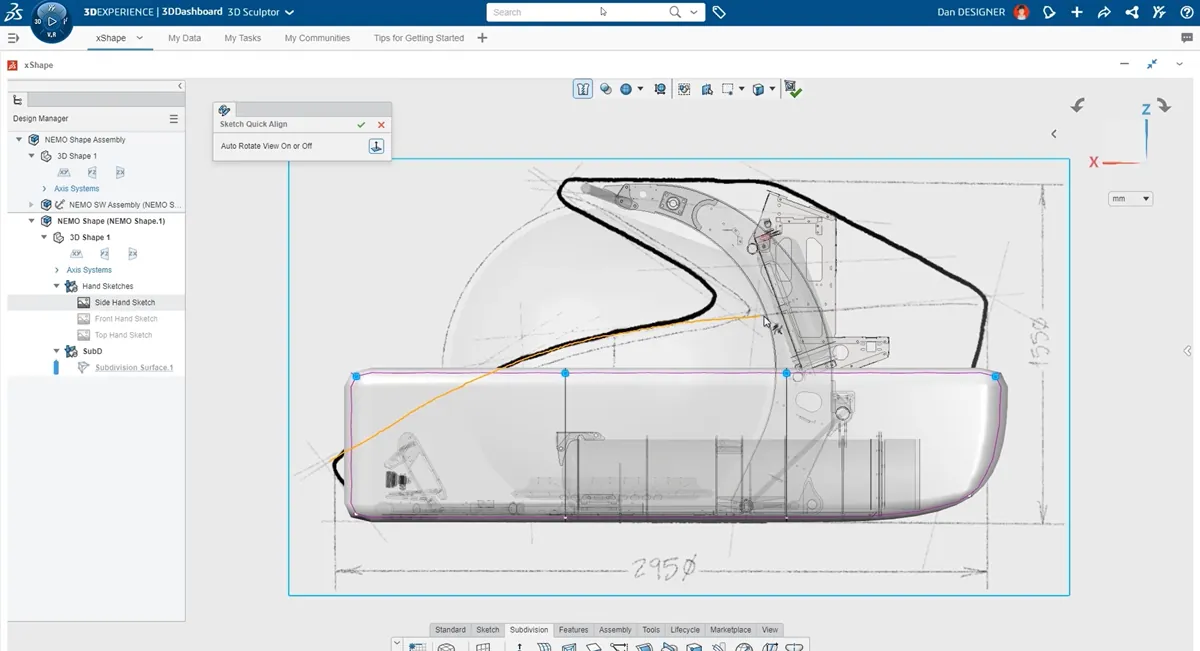 Face selection allows the extrude tool to add or subtract material.
3DPlay can be launched directly in the SOLIDWORKS Task Pane to annotate and communicate as necessary.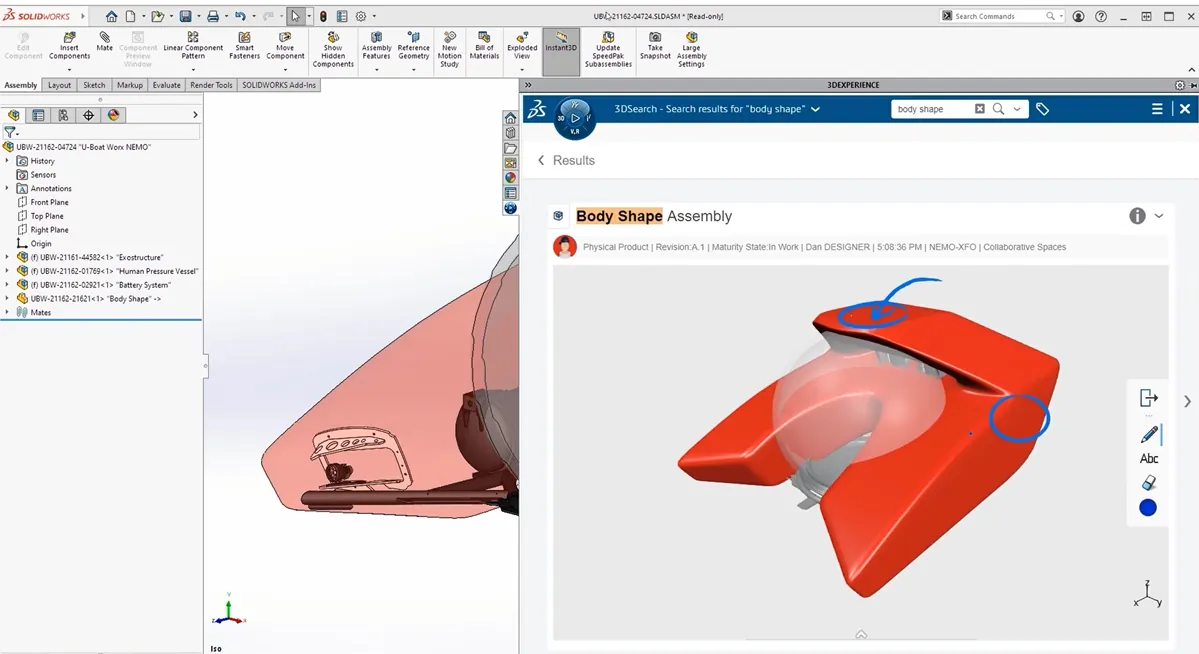 The Convert Entities tool is now available in xShape so you can easily reference model edges and create intricate features.
Boolean operations also allow for some unique feature creation.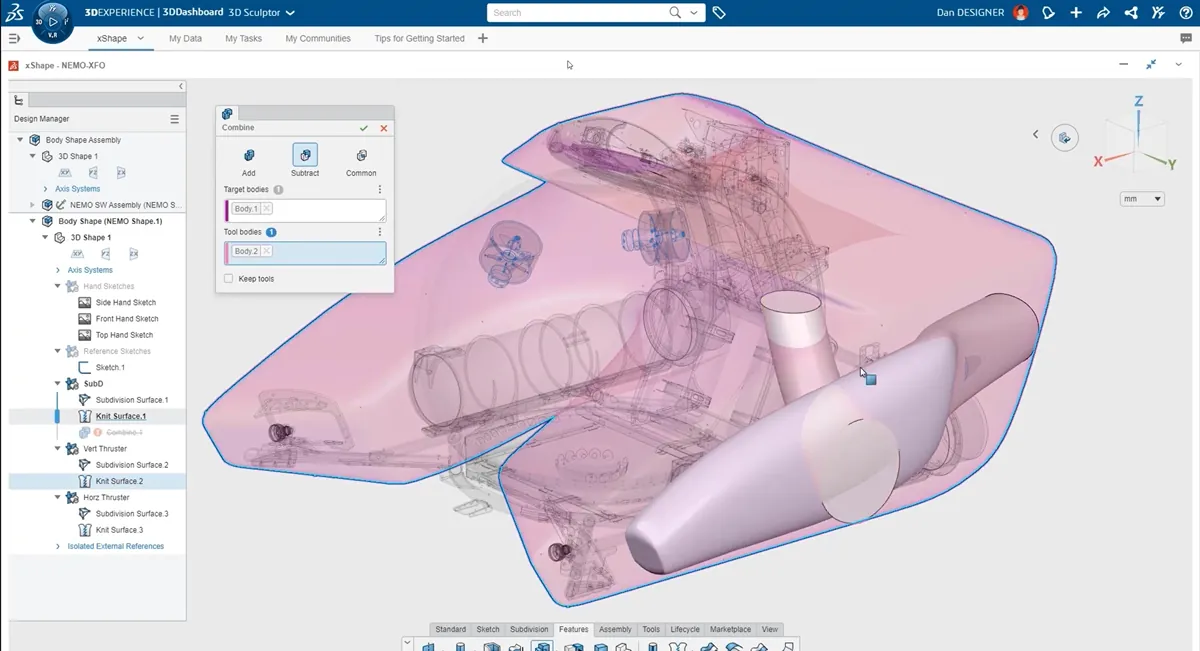 Data Management
The 3DEXPERIENCE platform provides cloud data management integrated directly within SOLIDWORKS 2022. It's your secure location to collaborate on designs with remote users anywhere in the world. With change being the only real constant in design, a clear picture of where things stand is essential.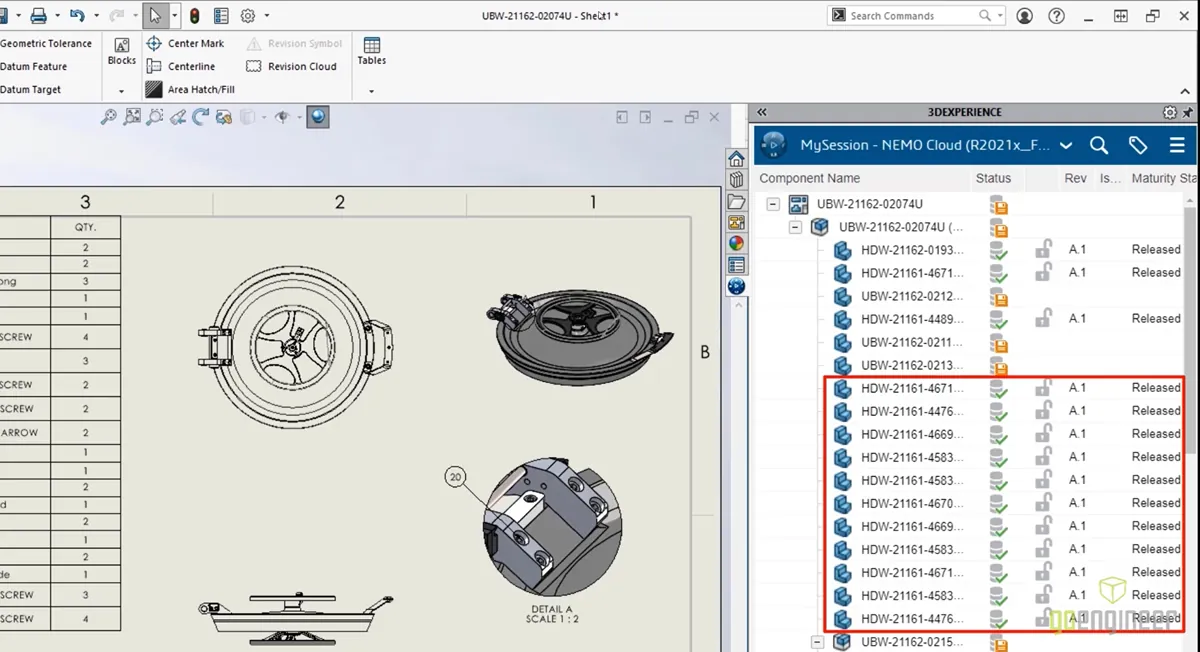 Bookmarks exist so users can tag data in ways to make it more organized and accessible within searches and filters.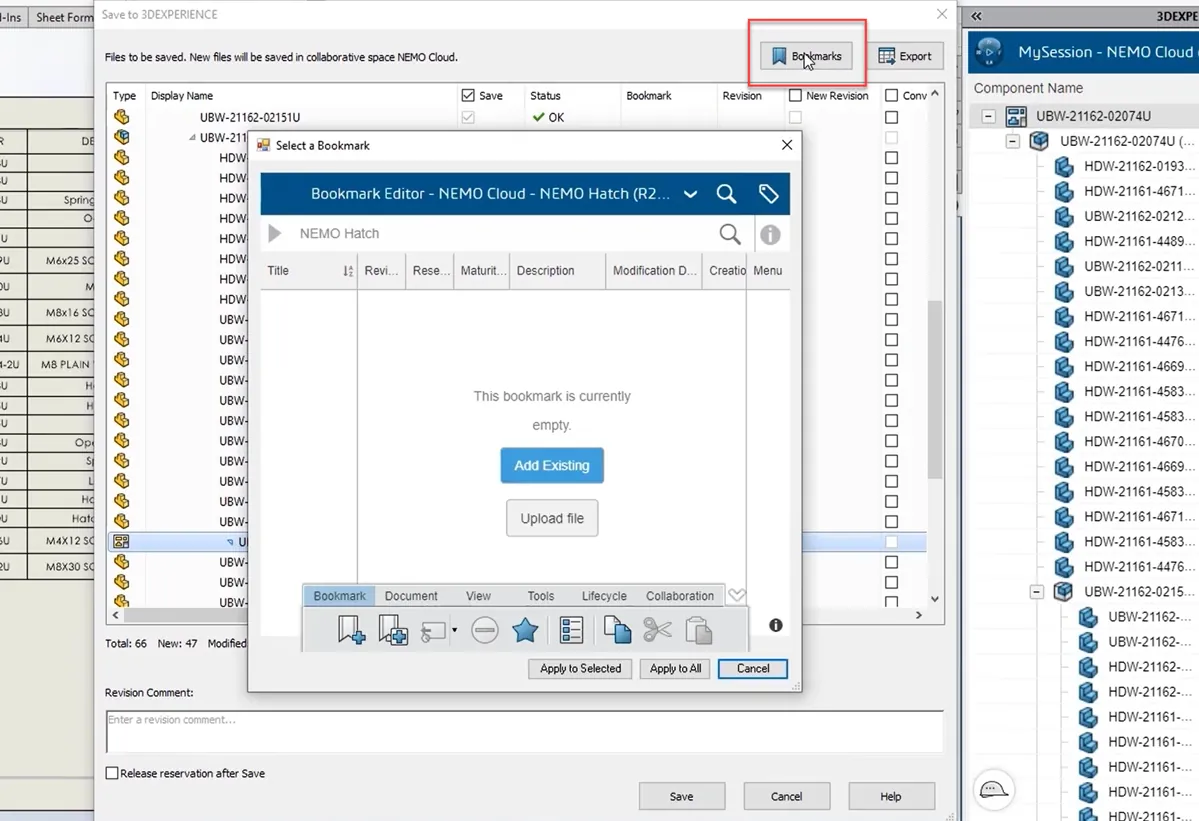 The new Preview functionality in the task pane means you don't have to open documents separately in order to view them.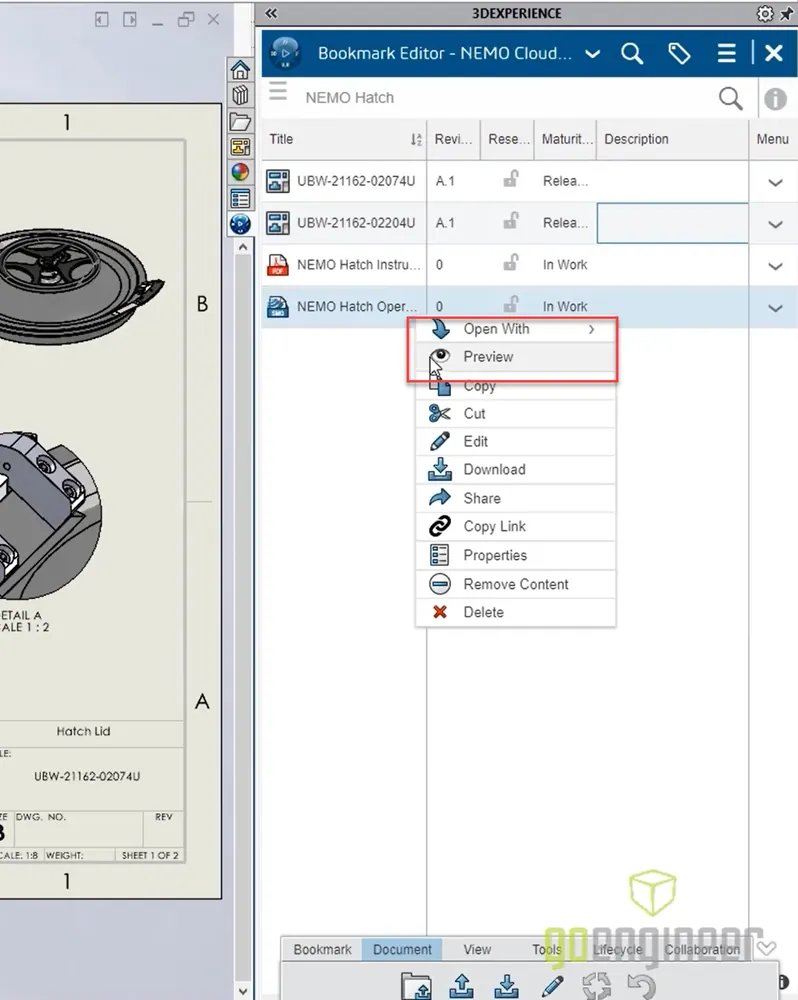 Redline and markup tools are now available directly within the SOLIDWORKS Task Pane.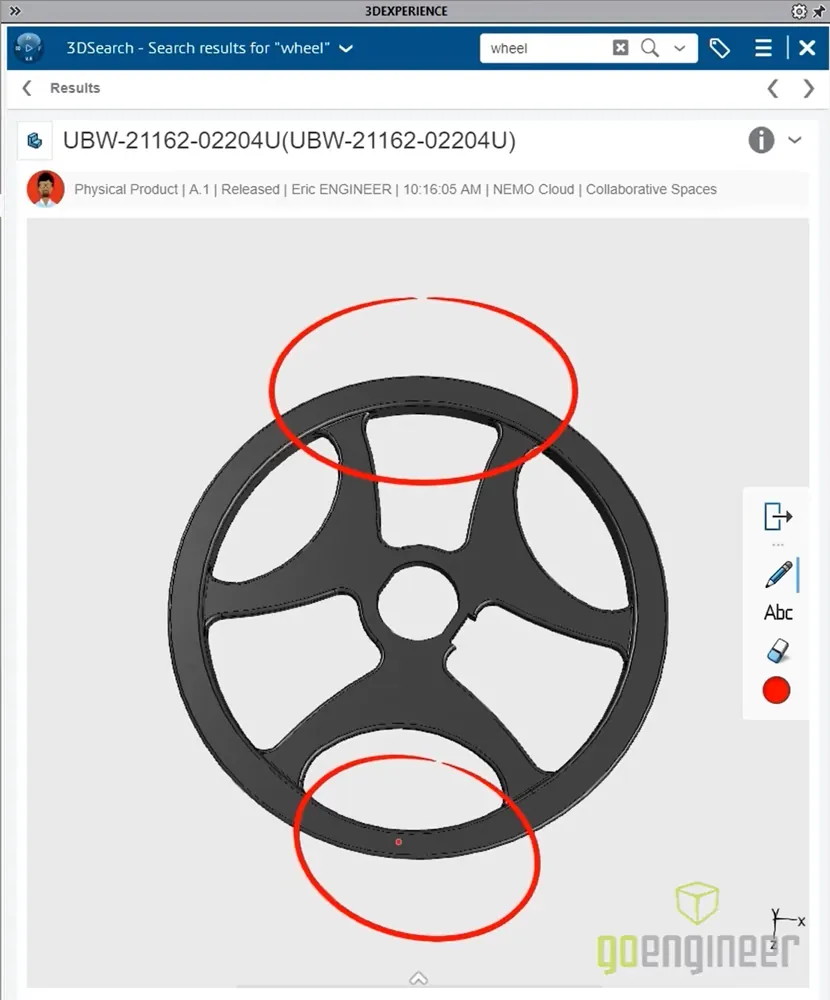 Integrated "where used" searches give a clear picture of where your part falls within the design structure.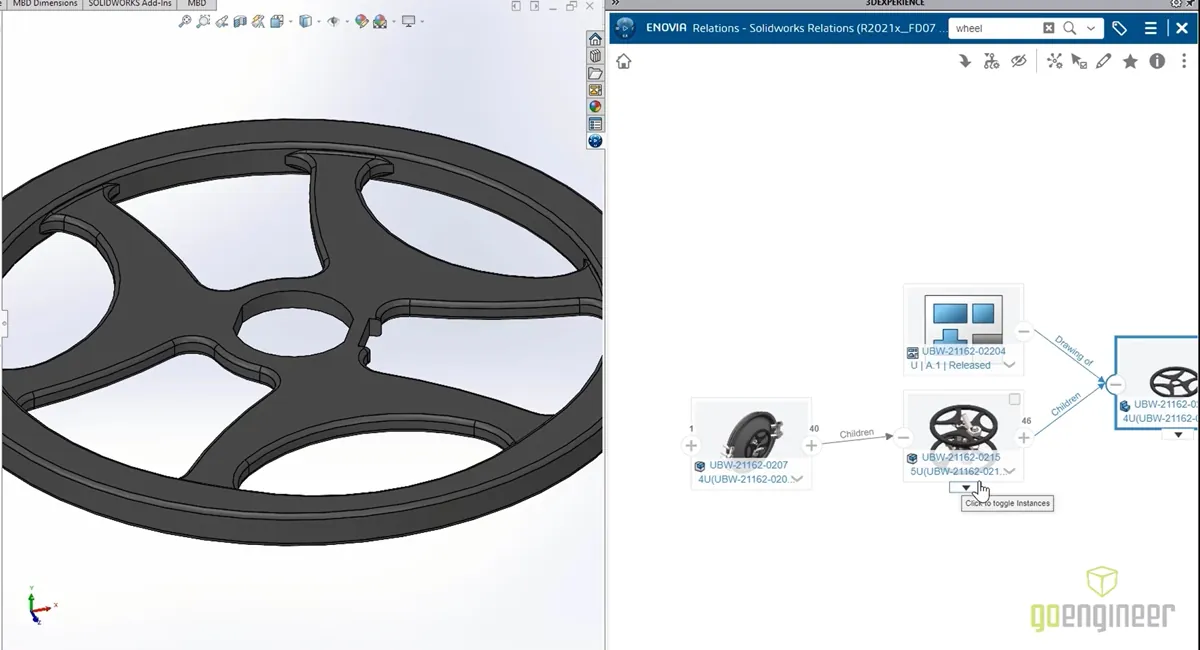 Bump the revision to document the change, check it back in with the change state, and your file is ready for review.
Simulation
Parametric Design Studies can help evaluate different design options quickly and easily.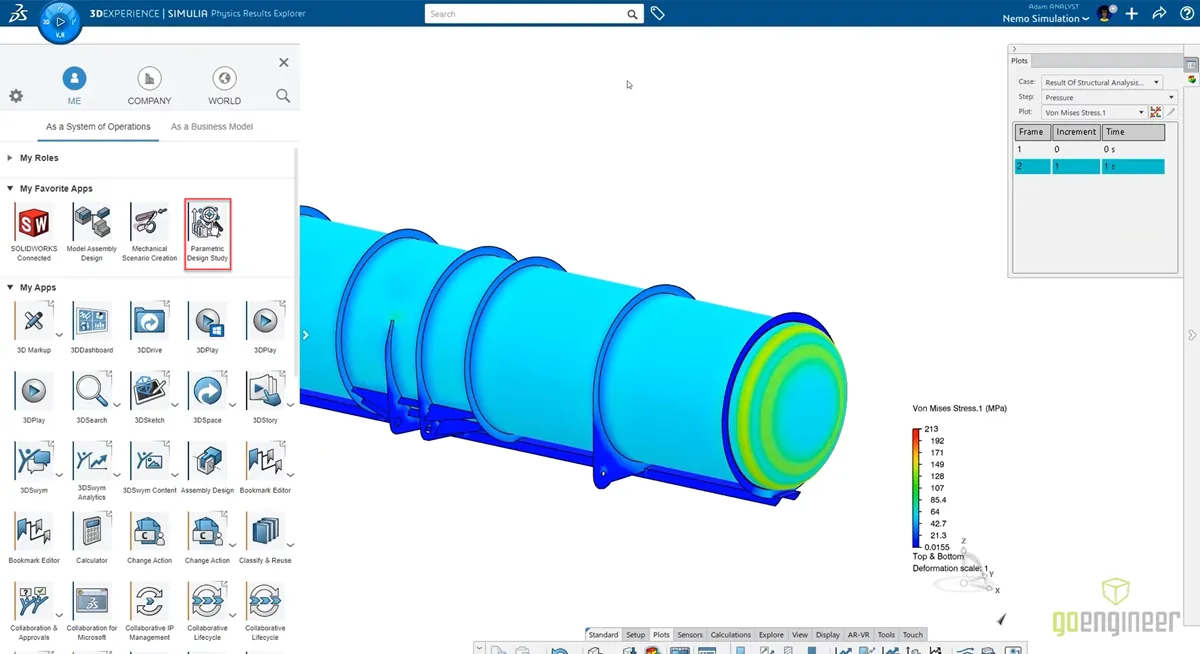 Scatter charts and graphs give you powerful insight and new studies can easily be created from the best option.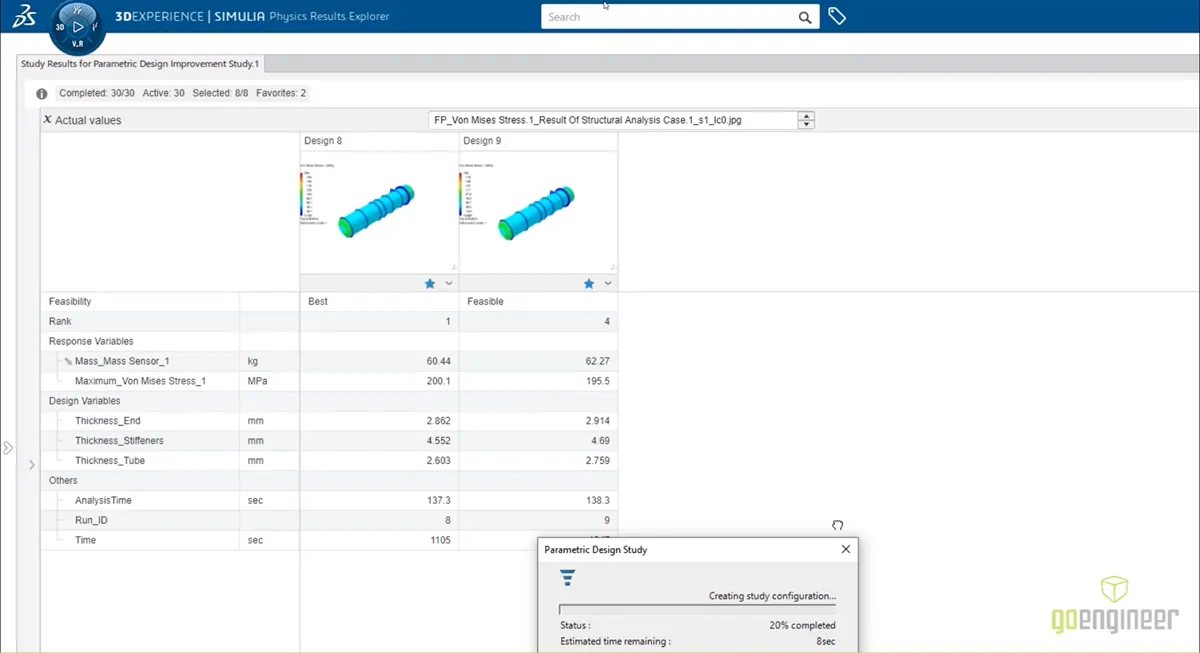 Even when performing explicit dynamic studies users can feel free to shut down their computer since the simulations are being run on the cloud.
The durability study is used for fatigue loading calculations. The Riks buckling step provides further analysis of failure conditions - additionally, all data can be viewed by other collaborators.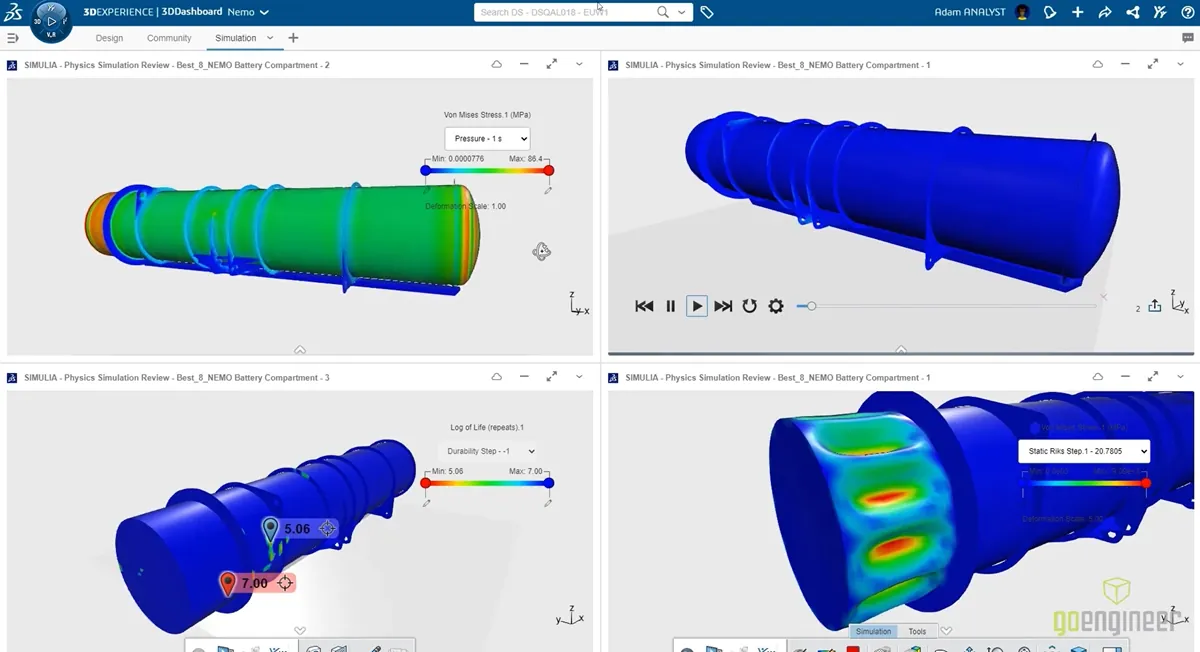 Enjoy seeing what's new? Stay up to date by following us on social and subscribing.
Related 3DEXPERIENCE Articles
3DEXPERIENCE SIMULIA: Better Industrial Equipment Design
DELMIAworks: A Turnkey Application for Real-World Manufacturers
Getting Started with 3DEXPERIENCE: Setup, Dashboards, Connectors & More
The 3DEXPERIENCE Platform for Education Explained
3DEXPERIENCE Desktop Shortcuts