A SOLIDWORKS Subscription Service has many benefits that you may or may not know about. In this blog, we cover some of the most valuable benefits of a SOLIDWORKS Subscription.
Software Downloads
If you are like most customers, it is a no-brainer to take advantage of the software downloads – both the new version and service packs. Each new release contains hundreds of new enhancements (over 600 in SOLIDWORKS 2018), many of which came from requests from customers.
Technical Support
Customer service is a concept with a bad reputation and sometimes a contradiction in terms. Not at GoEngineer. It is our passion to serve our customers well. We encourage customers to get us immediately involved with issues. It is often easier to solve a problem when we get in early.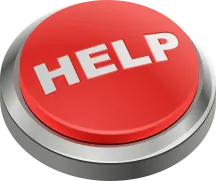 Here's how to contact us and what you can expect:
Phone: 1-800-559-6169 (average wait time of 90 seconds or less)

Email: support@goengineer.com (average response time of two hours or less)

Call Me

: use our "Call Me" option if you prefer to get a call back from our support team instead of waiting on hold
There are also some self-serve options for you on our website. If you have further questions, please contact us at 1-800-559-6169.
Free On-site Visit from an Application Engineer
With Subscription Service, our engineers will visit your company to offer guidance and support via a number of events such as FAQs, best practices, tips, and tricks, or system checks.
Get Certified In SOLIDWORKS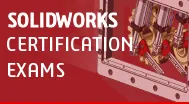 These exams validate a user's proficiency and normally cost $99 but are included at no extra cost with a Subscription Service contract. Getting certified not only affirms your skills with SOLIDWORKS but makes you much more marketable when looking for new positions.
Free Training
As part of your Subscription Service, you can access over 30 hours of online training tutorials for SOLIDWORKS, Simulation, PDM Professional, and more at http://my.solidworks.com/.
Related Articles
Free SOLIDWORKS Certification Codes for Subscription Customers
Learn SOLIDWORKS Online: Virtual Classroom Vs. Self-Paced Training
Obtaining and Using the SOLIDWORKS Certification Coupon Code