It's easy to manage network licenses of SOLIDWORKS and DraftSight. Here, we demonstrate how to set a timer in DraftSight to return a license to the server for others in a team to use.
SOLIDWORKS License Timeout
When managing network licenses of SOLIDWORKS, there may be a need to return a license to the license server if a user has been idle for a certain amount of time.
By default, a SOLIDWORKS network license will be returned to the license server once the user has been idle for two hours. This time can be adjusted using the SolidNetWork License (SNL) Manager Option File.
DraftSight Enterprise License Timeout
Unlike SOLIDWORKS, DraftSight Enterprise licenses are not set to return the license server by default and cannot be controlled by the timeout command in the Options File.
This is because DraftSight Enterprise can work with two different license managers: the SolidNetWork License Manager (SNL) or the Dassault Systemes Licensing Server (DSLS).
To enable and set the timeout for a DraftSight Enterprise license, navigate to Options or type OPTIONS in the Command Window. (Figures 1 & 1a)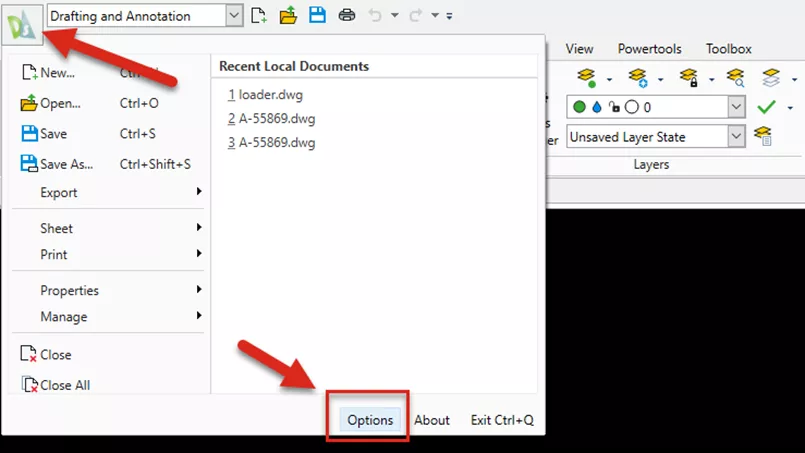 Figure 1: How to find and launch the Options Menu in DraftSight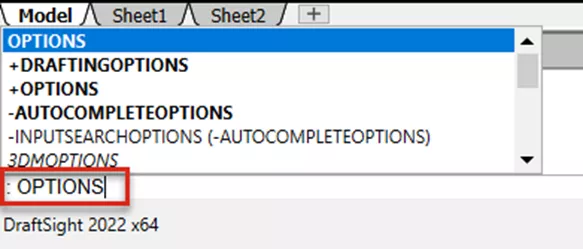 Figure 1a: Keyboard Command for the Options Menu in DraftSight
After launching the Options menu, navigate to System Options and expand the General tab from the list. (Figure 2)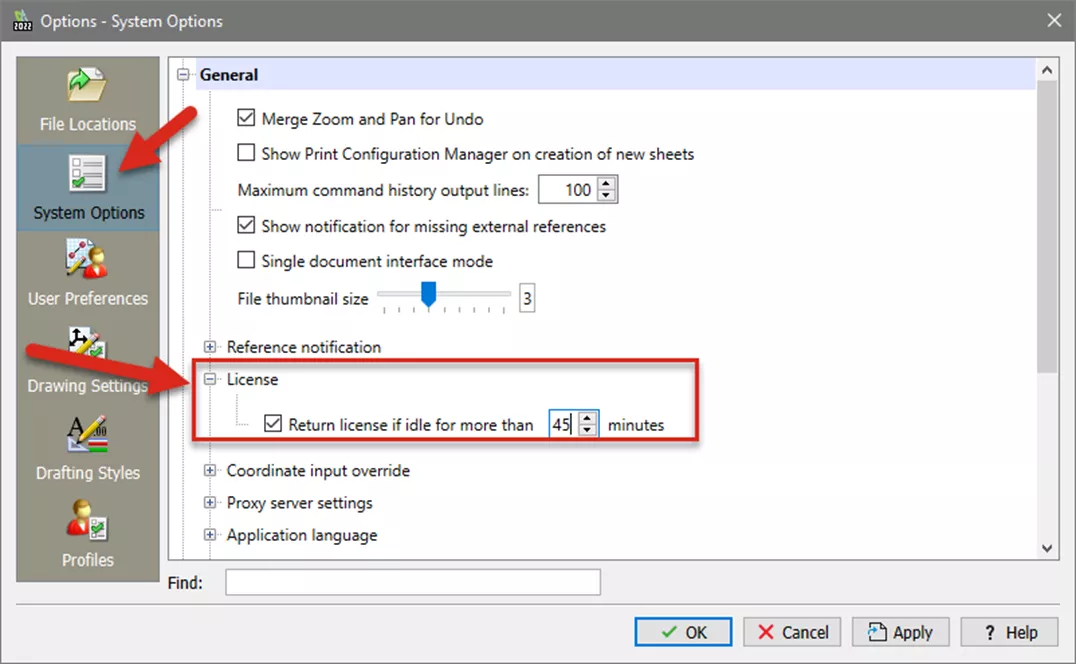 Figure 2: Locating the License Timeout option in DraftSight Enterprise
Expand the License option (Figure 2), select the checkbox Return license if idle…, and set the desired number of minutes. The range of time available is 1-99 minutes. Click Apply on the Options screen to confirm the selection.
With these steps, you can ensure your license of DraftSight Enterprise will be available for others on your team.
Want to learn more? Check out more DraftSight tips, tricks, and tutorials below.
More DraftSight Tutorials
Customize DraftSight Keyboard Shortcuts
DraftSight Dimension Tools: Auto Dimension and Smart Dimension
DraftSight Draw Compare Tool Explained
DraftSight Quick Access Toolbar Customization Tutorial