FDM 3D printed parts have a range of applications, from functional prototypes to end-use parts, but they can also be quite valuable on a shop floor, serving as fixtures and assembly aids. When rolling out new product lines or getting new staff up to speed, they can help bridge a knowledge gap to save time and money.
I recently found myself in a similar situation when explaining Gloomhaven, a complex board game with lots of cards and pieces, to a group of friends. To help alleviate their lack of experience, I decided to create a "tool organizer" to help them understand the flow of the game and the purpose of each component.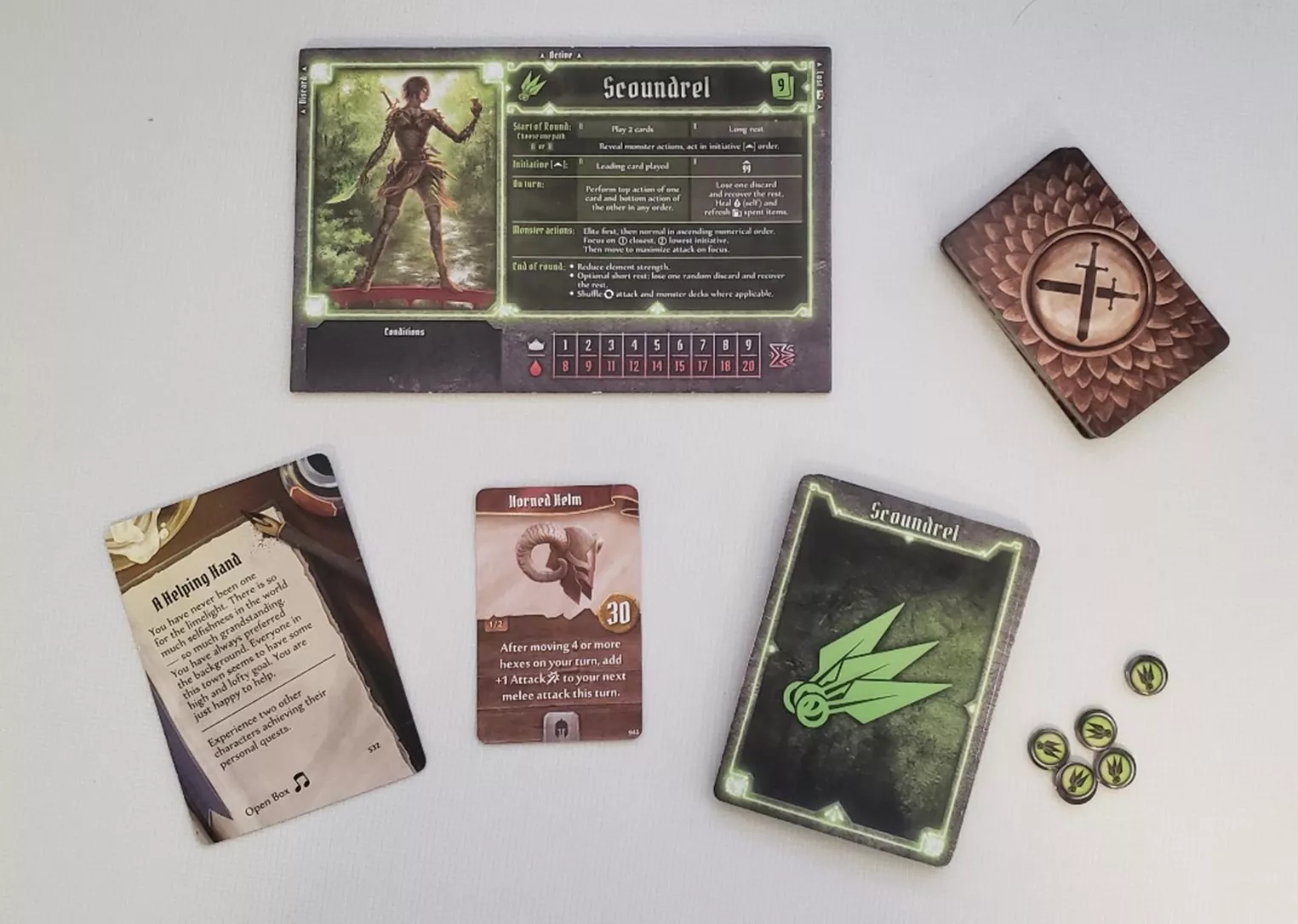 There are quite a few items to organize, and this is only a partial set of what is involved. As the game progresses, just as the assembly of a design might evolve, more cards will be added and organized into different stacks. In order to create an effective organization tool, I first needed to design a model in SOLIDWORKS for each potential element and place them into an assembly.

With all involved parts and tools in the assembly, we can now position each component effectively.
When creating an assembly aid, it's important to consider the order in which each part is used. The more intuitive the layout, the more effective the aid will be when bringing new users or workers up to speed with the process. The design can even utilize text and symbols (like arrows) to describe flow, provide instructions, or label locations of tools and assembly items.
Saving components and tools commonly used across designs allows for easy updating of the assembly aids if or when design changes happen.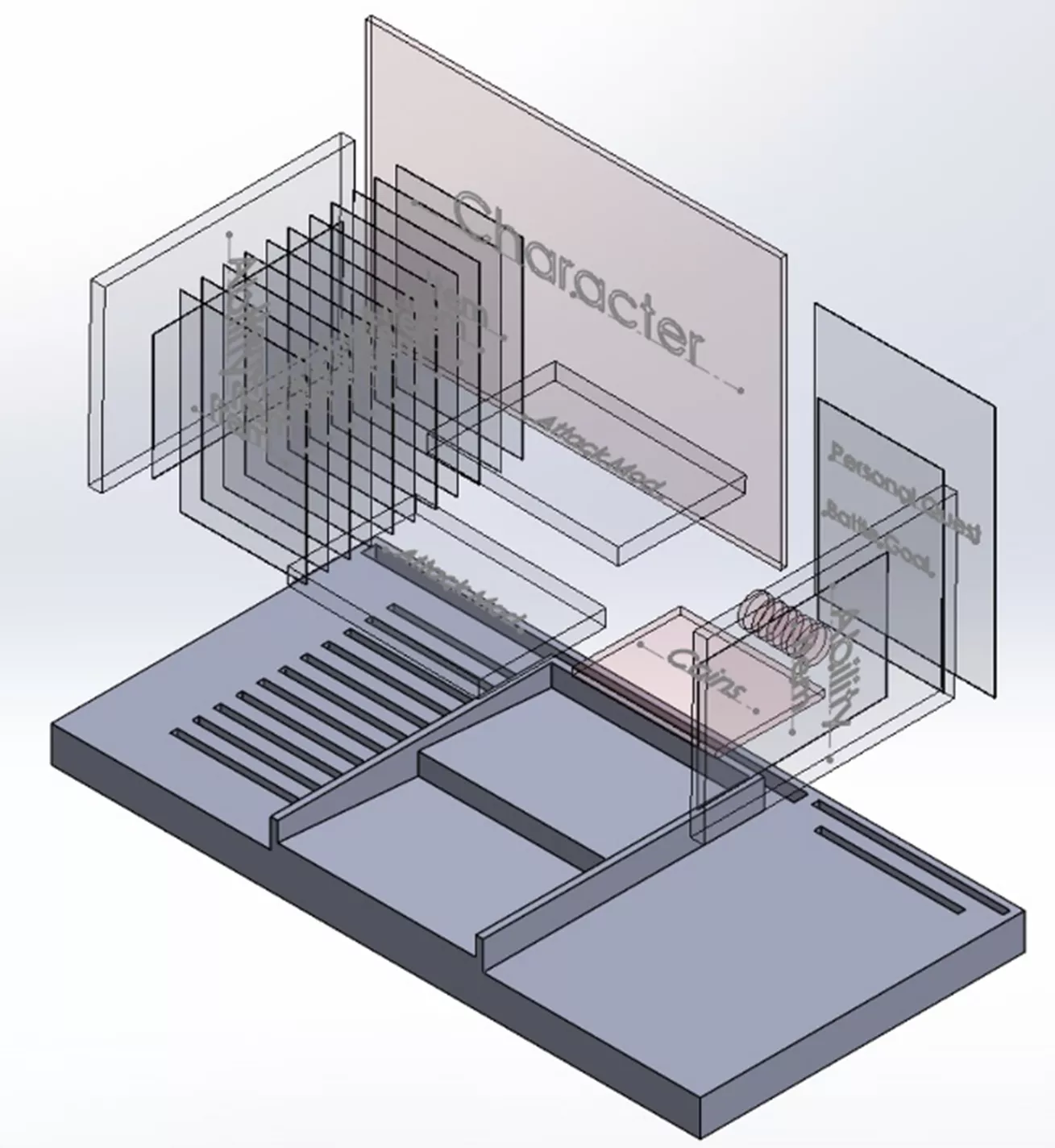 In this case, the board game rules are fixed, but product revisions and assembly methods change, potentially often and significantly, yet 3D printed tools can still be designed to accommodate these modifications.
One method would be printing generic pockets on a master aid, where each pocket could then be filled with a modular piece. These modular pieces, which hold specific tools or parts, could be repositioned or replaced for different projects. This provides adaptability and reduces the time and cost of printing the large baseplate and accompanying specific features that might only work for one design.
Another method is to print expansion connections. With this design, players might choose to include another component of the game or expand an existing manufacturing aid. By using these connection types on the bottom of my aid, the choice is totally up to them, as shown below.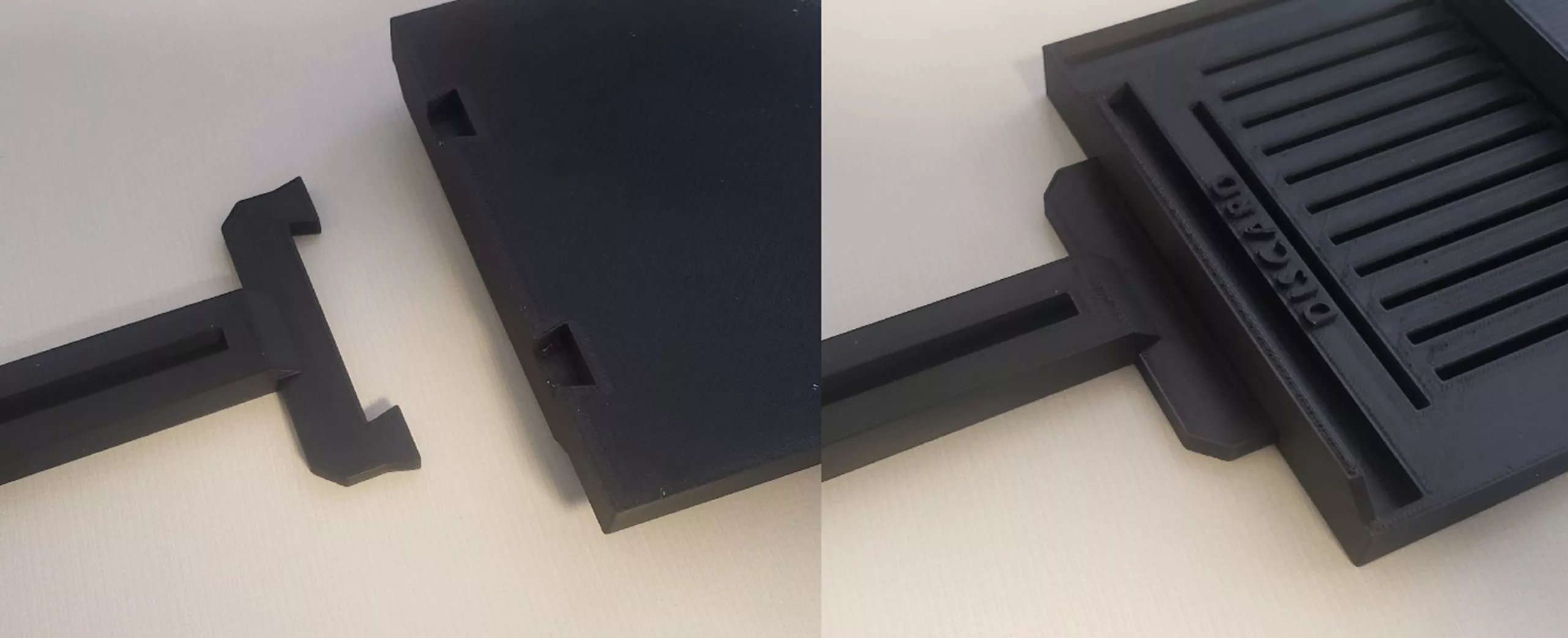 With the final design printed, we can take a hectic game table or workstation and turn it into an efficient and organized design to make the user experience or task more enjoyable and productive!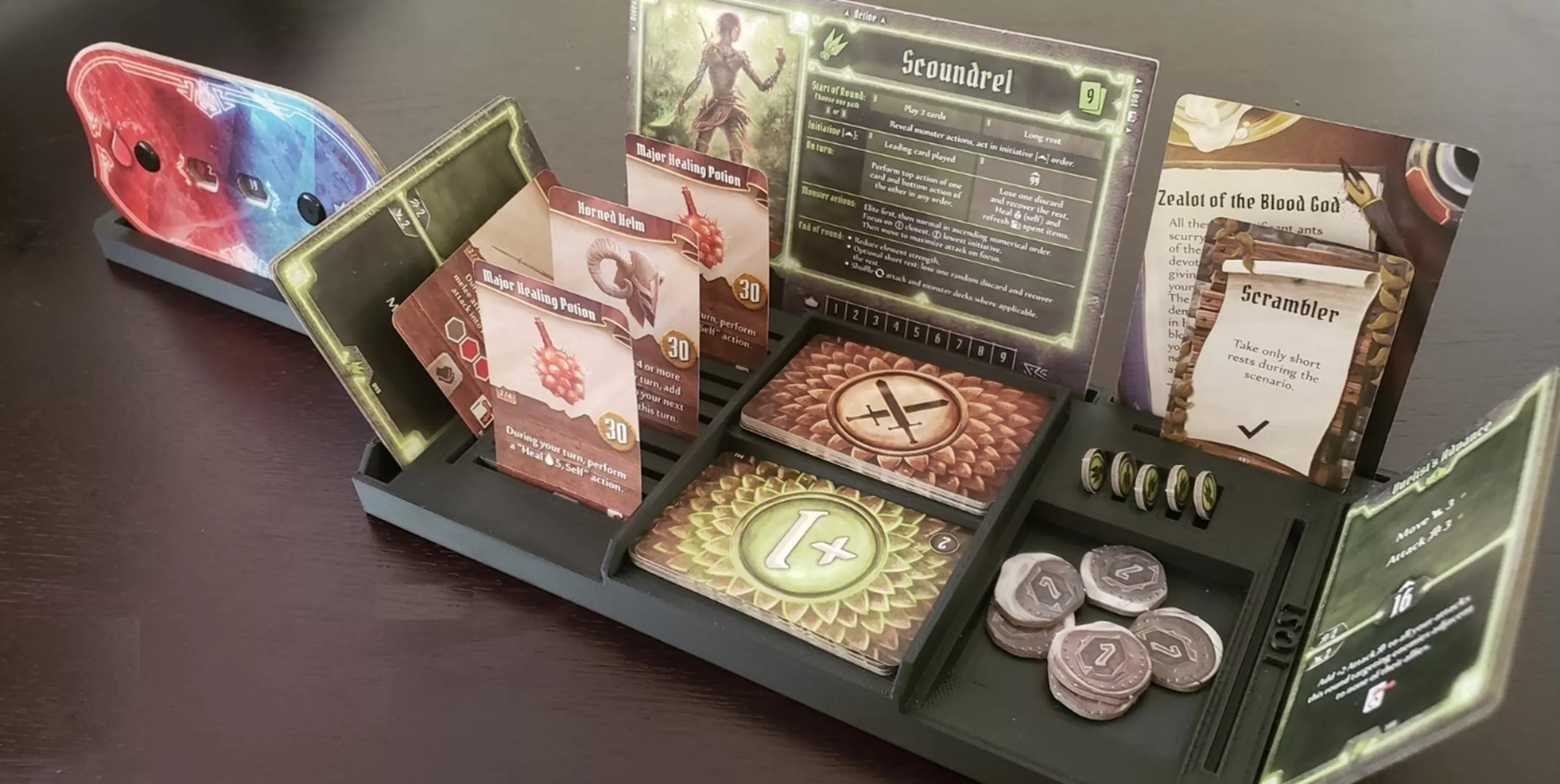 Check out more ways to use 3D printing, both inside and outside of the workplace below.
Related Articles
Intro to Vapor Smoothing: FDM 3D Printed Parts
3D Printed Redesign of Corvette C4 Gas Pedal Mount
Tips for Adding Fasteners to 3D Printed Parts
3D Printed Trim Panel for Custom Shifters
A Modern Take on a Classic: 3D Printed Fender Telecaster