Geomagic Design X is a premier reverse engineering software capable of processing large .STL files and 3D scanned data and converting them into high-quality, feature-based models that can be easily manipulated and edited directly in your preferred 3D CAD software.
Because Geomagic Design X works so similarly to industry-leading CAD packages and includes tool sets for solids, surfaces, and meshes, its learning curve is unlike any other reverse engineering software available on the market.
Scan-to-CAD Solution
Many companies are integrating 3D scanning into their design process for a diverse range of applications like quality control, customization, reverse engineering, and 3D documentation. By 3D scanning real-world objects, engineers can examine and modify physical models in CAD without having to start entirely from scratch. Geomagic Design X can be paired with numerous long-range, short-range, handheld, and desktop 3D scanners including those from Artec and Creaform.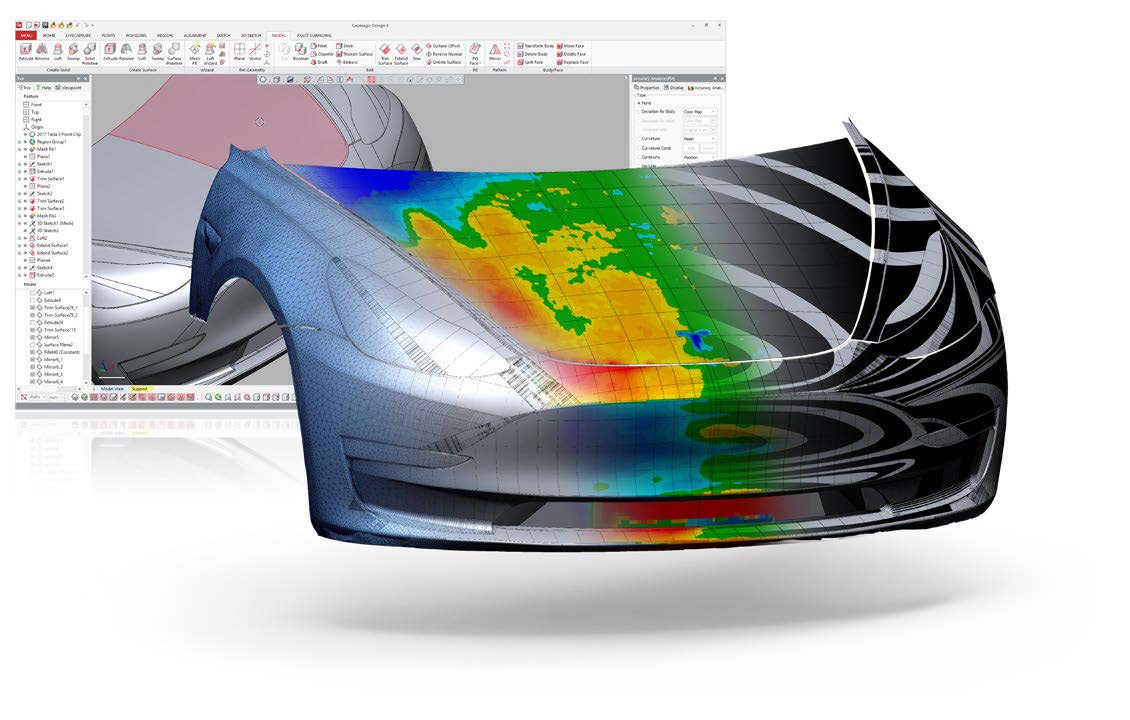 Top Geomagic Design X Features
Geomagic Design X's menu is loaded with features and wizards that make working with your mesh a breeze. Here we've highlighted some favorites:
Region

allows the software to group points and triangles together into regions that help you align the part to the origin.

Accuracy Analyzer

lets you check the deviation between a solid body and a mesh.
Silhouette Range

engulfs an entire area of a part and creates a perfect profile for that area.

Auto Sketch

lets you window select entities and the software will automatically fit lines, arcs, and circles to your polyline entities. Design X will automatically add Sketch relations according to the user's preference.

Estimate Radius from Mesh

allows you to click on a filleted edge of a scanned model, and the software will estimate what the radius of that fillet should be. You can also edit the value and change it to a number that is easier to work with.

Live Transfer is an option that allows you to transfer the entire feature tree into SOLIDWORKS. Design X will automatically open SOLIDWORKS and will begin to build your part step by step, so all of your sketches, reference geometry, features, etc. will import into SOLIDWORKS as if they were designed there to begin with. The purpose of Live Transfer is to be able to make changes to your design. You can go into any of your sketches and make changes, fully define sketches, make drawings, add the part to an assembly, etc.
Boundary Fit Surfacing

uses a mesh-based algorithm to create a NURBS surface within a user-defined patch boundary. This surfacing command is useful if your goal is to create CAD-like, higher-quality surfaces relatively quickly.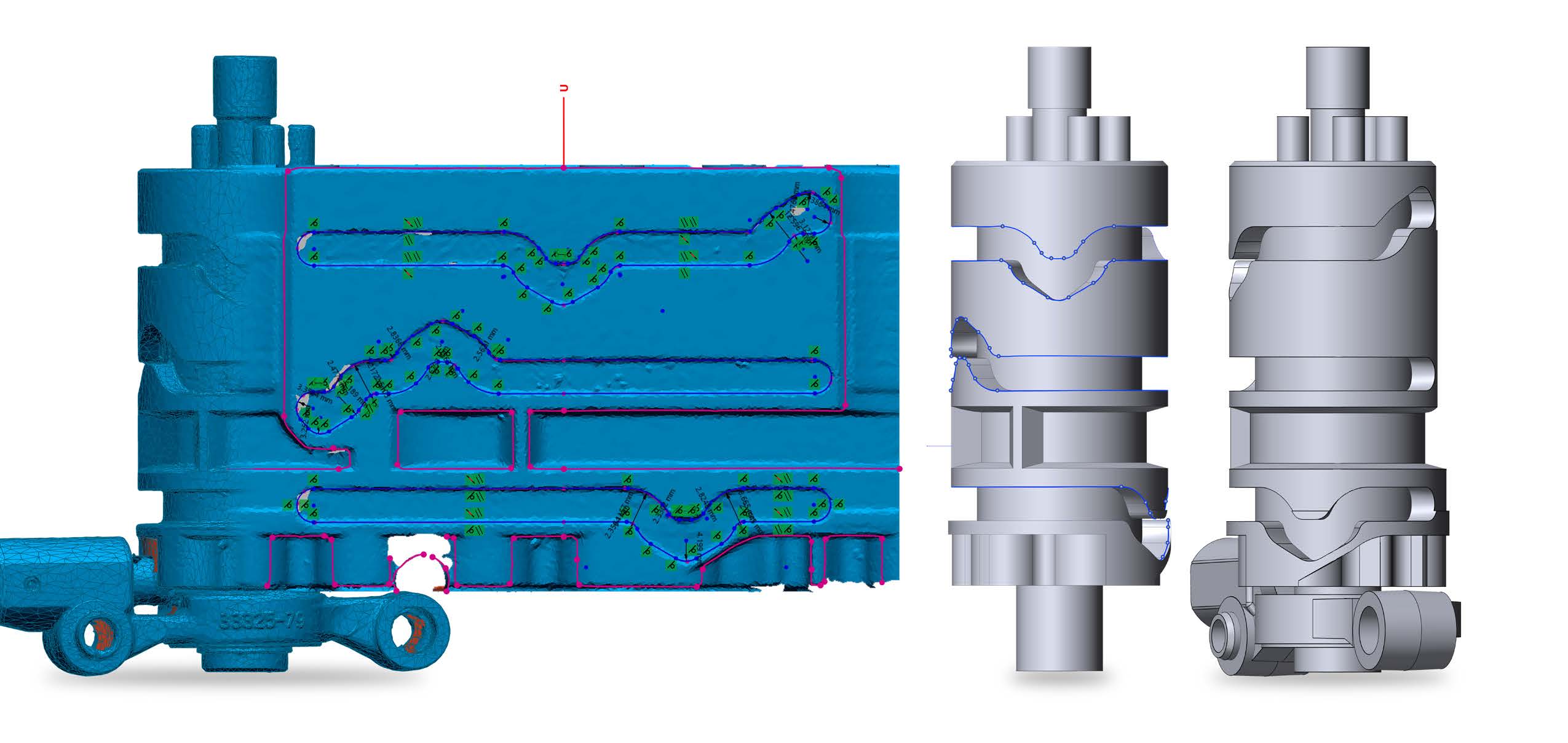 Geomagic Design X Tutorials
Here we used Geomagic Design X to reverse engineer a blisk, which is a turbomachine component comprising both rotor disk and blades as a single part used widely in the aerospace industry.
Learn more about boundary fit surfacing and auto surfacing, as well as the differences and benefits of each, as we demonstrate them using a scanned golf club model.
We reverse engineered a broken part for a tripod and 3D printed the replacement. See how we were able to convert 3D scanned data into usable features in SOLIDWORKS and print a new part using Nylon 12CF 3D printing material.
In this video, we use modeling wizards and show how the Live Transfer function works when transferring the history tree from Design X into SOLIDWORKS.
Want to Learn More?
To learn more about Geomagic Design X or any other reverse engineering software offered by GoEngineer, please contact us.
Related Articles

What is Geomagic for SOLIDWORKS?

The GoEngineer Trifecta: Creaform, Geomagic, & Stratasys

Creaform Releases New HandySCAN 3D Silver Series 3D Scanners