In the world of 3D printing, efficiency, control, and productivity are paramount. Stratasys, a renowned name in the industry, understands these needs and has introduced a new application in their GrabCAD AM Platform ecosystem: GrabCAD Control.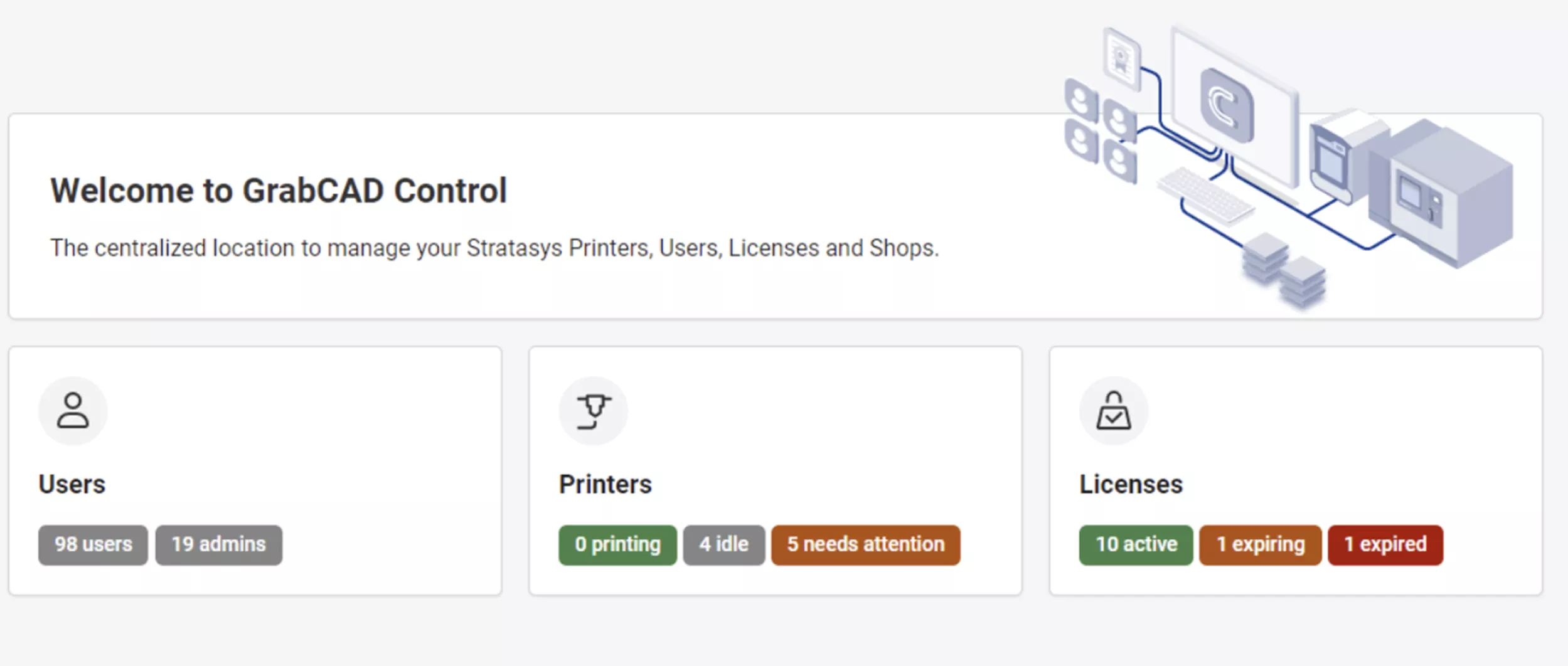 What is GrabCAD Control?
GrabCAD Control is a cloud-based solution designed to revolutionize the way you manage your Stratasys 3D printers, users, materials, and licenses. This article delves into the features and benefits of GrabCAD Control and how it can significantly improve the 3D printing experience.
Complete 3D Printer Management
One of the key features of GrabCAD Control is its ability to provide a comprehensive overview of all your Stratasys 3D printers and their statuses. This allows you to monitor your printers' utilization and uptime effectively. Whether you have one printer or a fleet of them, GrabCAD Control ensures that you have all the information you need at your fingertips to keep your printing operations running smoothly.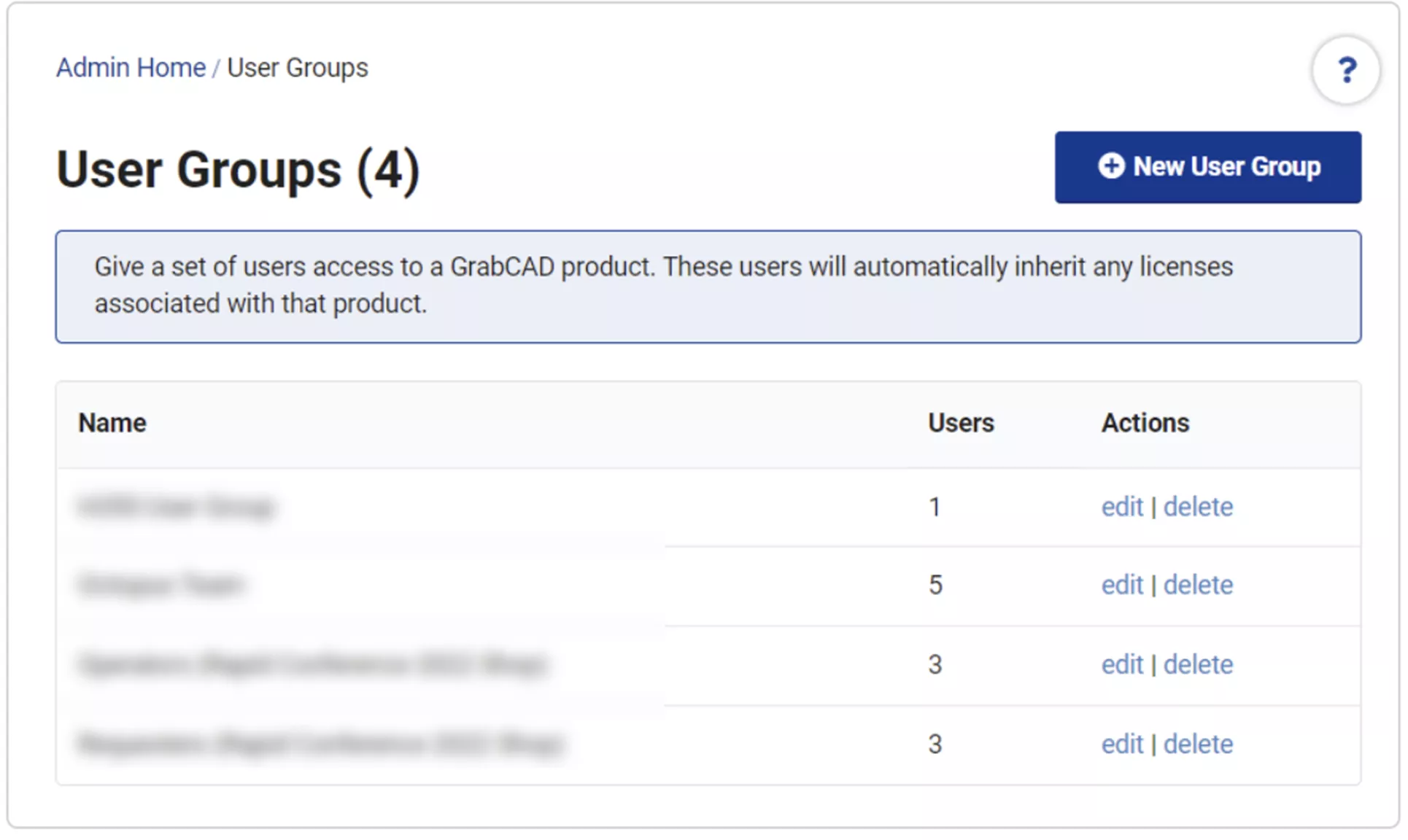 User Access Control
With GrabCAD Control, you can easily add users and control their access to Stratasys 3D printers and software. This includes robust identity management to ensure secure and efficient access control. Whether you're working in a small shop or a large enterprise, the ability to manage user access is crucial for maintaining security and streamlining operations.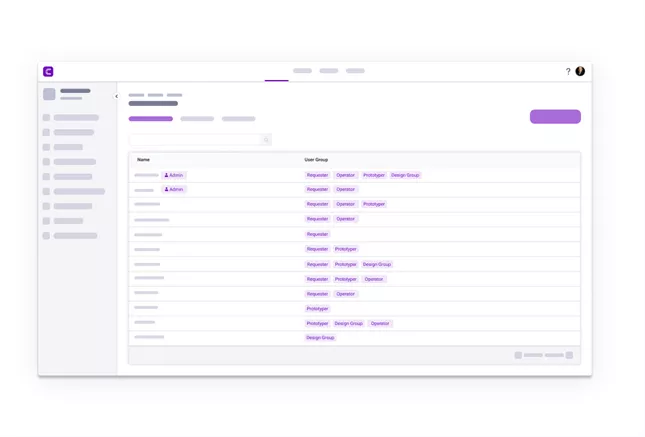 License Management Made Easy
GrabCAD Control also provides complete control over all 3D printers, materials, and software licenses. Managing licenses can be a complex task, but with GrabCAD Control, one can easily track and manage licenses to ensure compliance and efficient utilization of your resources.
Integration with GrabCAD AM Platform & Partner Ecosystem
GrabCAD Control is seamlessly integrated with the GrabCAD AM Platform and its partner ecosystem. This integration enables managers to maximize printer uptime, enhance additive manufacturing efficiency, optimize asset utilization, and increase throughput. Accessing all the required tools and resources from a single platform simplifies your workflow and boosts productivity.
Platform and Ecosystem Access
GrabCAD Control not only provides control over printers and licenses but allows you to navigate to other GrabCAD AM Apps directly within the GrabCAD AM Platform. Additionally, you can access software partner apps and APIs to further enhance your additive manufacturing capabilities. This level of integration and accessibility ensures that you have everything you need to succeed.
Workflow Tailored to Additive Manufacturing
GrabCAD Control is specifically designed for additive manufacturing professionals working in smart connected factories and 3D printing model shops. It caters to both managers and operators, offering tailored features for each role.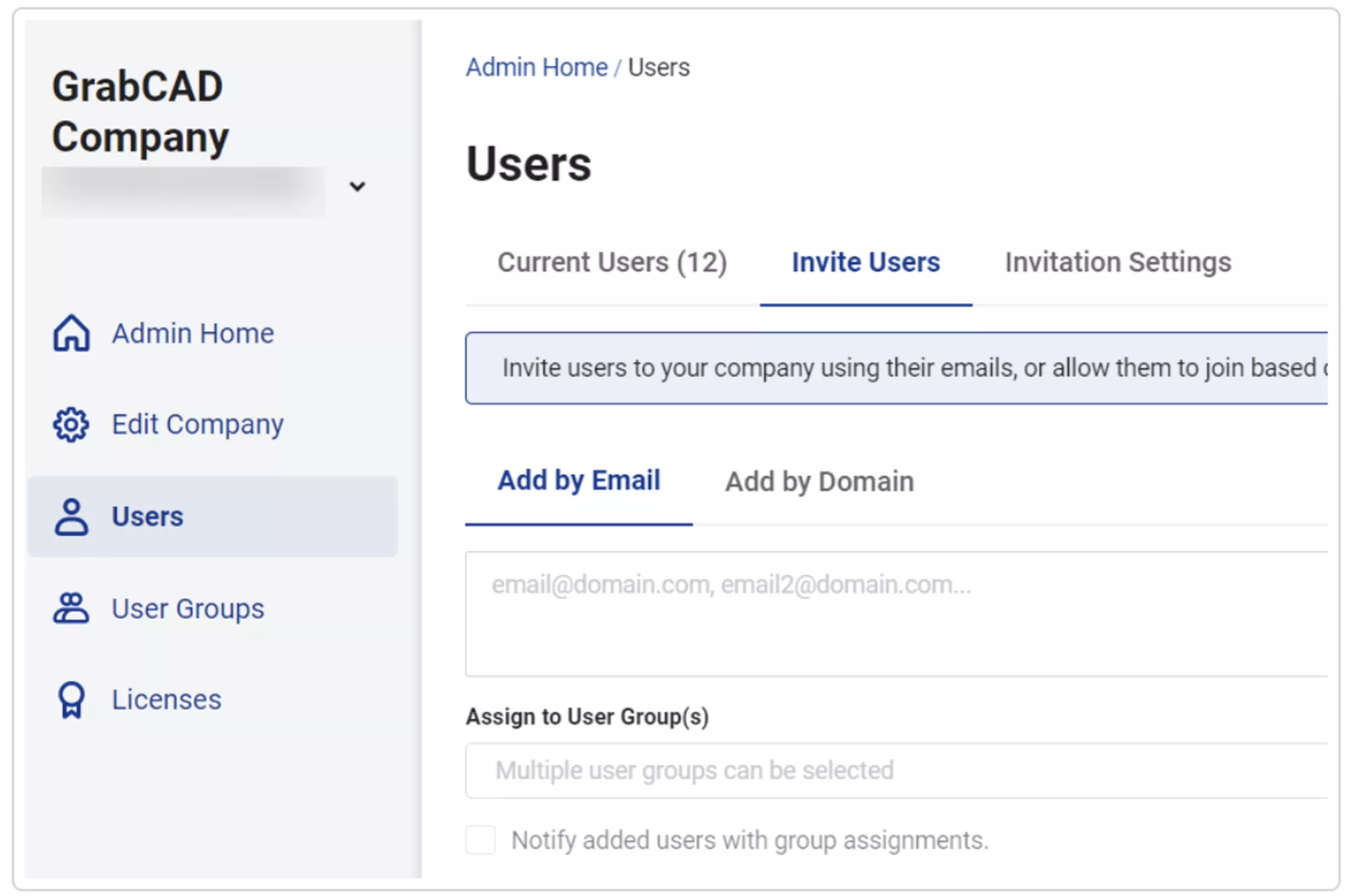 For Managers
Create and monitor printer and material usage to avoid unexpected material shortages or unnoticed printer errors.

Generate reports to stay on top of your additive manufacturing operations.

Review active licenses and explore new applications to grow your AM operations.

For Operators
Ensure smooth printer operations by using the Printer Schedule page.

Monitor server health and status to maintain constant connectivity with your printers.
Having the right tools and solutions can make all the difference. Whether you're a manager overseeing operations or an operator ensuring smooth printing, GrabCAD Control is your partner in achieving success in 3D printing.
Have Questions?
Our Additive Manufacturing team is here to help. For more information about GrabCAD software or GrabCAD Control, please contact us for a deeper discussion.
More 3D Printing News
Introducing GrabCAD Print Support Generation for Origin One
GrabCAD Print Pro: Enhance Efficiency & Streamline Workflows
GrabCAD Print Pro: Adding Labels to FDM Parts
GrabCAD Shop: Improve Communication & Collaboration
Concept to Production 3D Printing: How it Works