Did you know that you can link 'Sketch Text' to a custom or file property in SOLIDWORKS?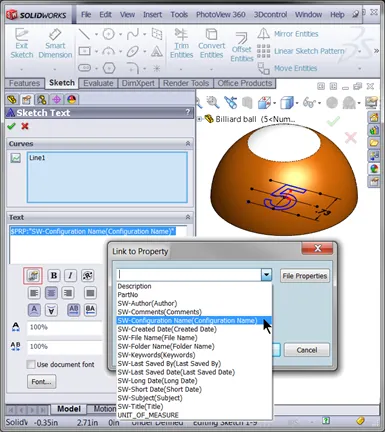 This can be very useful if, for example, you have added a part number emboss on a configured part and want the part number to change based on the configuration name or other configuration-specific file property. In this article, I will demonstrate this with a model of a Billiards Ball.

To do this, simply open a sketch on a part that you wish to add some customizable marking onto first and insert a Sketch Text item.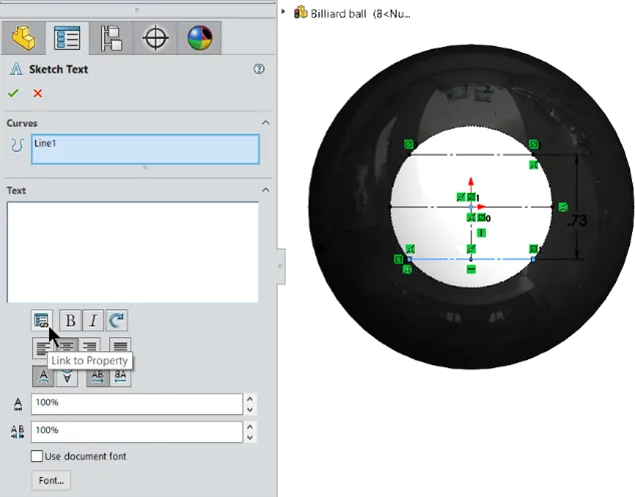 Then for the Value of your Sketch Text proceed to choose this icon for 'Link to Property' as I am doing here for this Billiards Ball.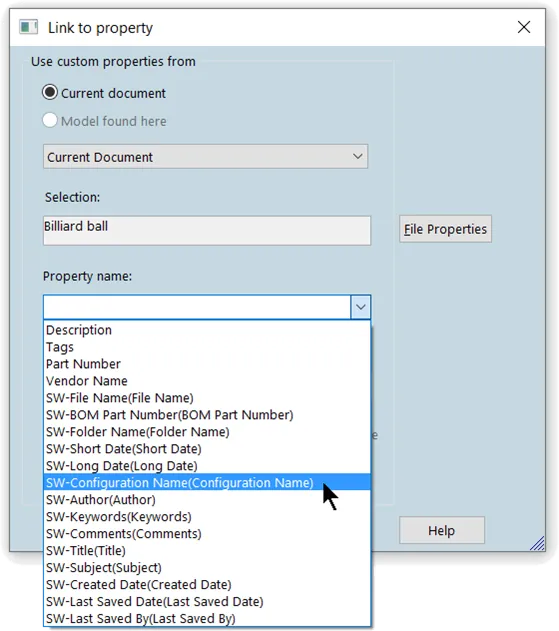 You will then be prompted to select which Property to use to drive this value. In my example, I am using the Configuration name. Keep in mind that it could be any custom property assigned in your part model.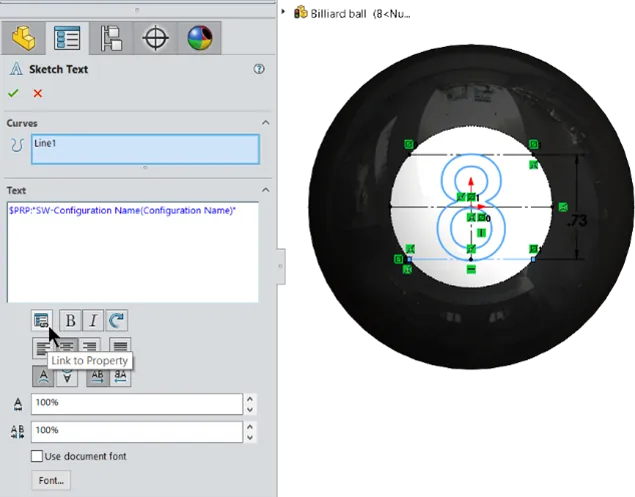 Here you can see the special formula $PRP:"SW-Configuration Name(Configuration Name)" has been added for the value. SOLIDWORKS then evaluates this formula based on the property assigned.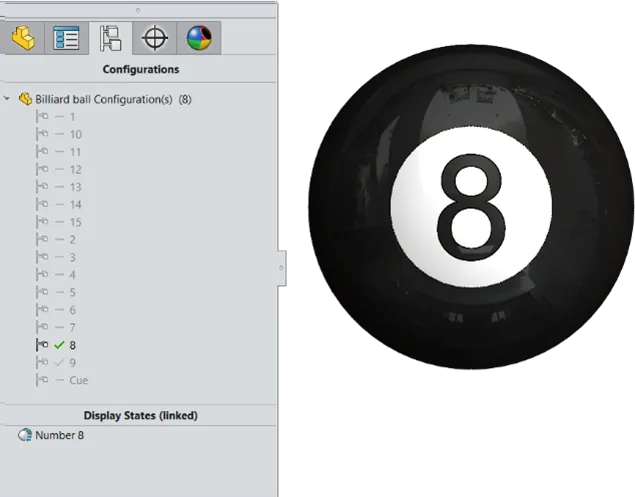 This can be further expanded on with the use of Excel to generate a Design Table that could control this configuration-specific file property.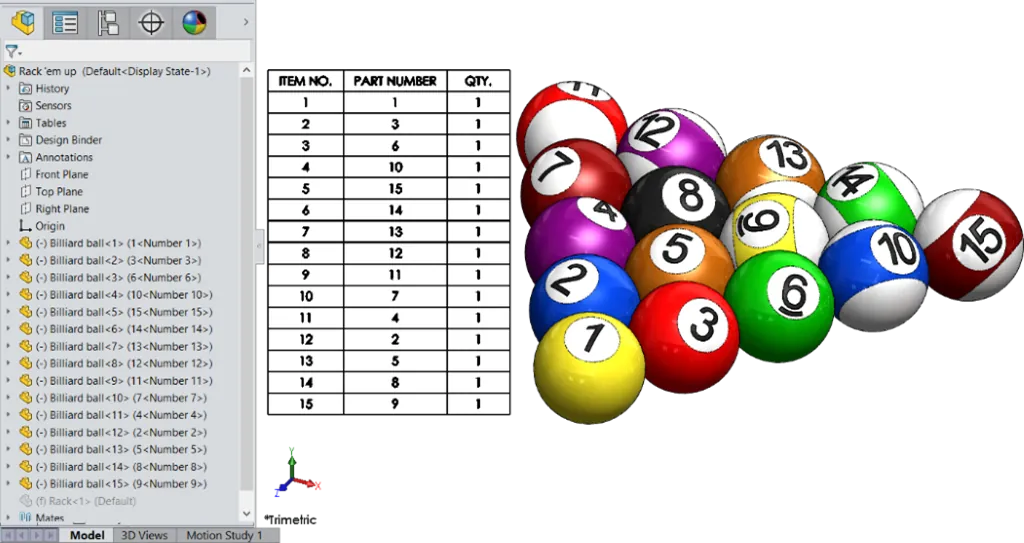 Below are a few examples that we posted on 3DContentCentral.com to illustrate various uses of this function:
Note: In the playing card example we incorporated one of our previous tech tips to insert Windows Character Map symbols in annotations.
I hope you found this article helpful. For more SOLIDWORKS tips and tricks check out the related articles below.
More SOLIDWORKS Tips and Tricks
Moving the Move/Copy Body Feature in SOLIDWORKS
Link a Dimension to the BOM with a Custom Property
Searching for Functions in SOLIDWORKS 2021