SOLIDWORKS Flow Simulation 2024 has some new capabilities that really boost productivity. This article offers a sneak peek at some of our favorite new features.
Flow Simulation users can now import and export component lists from Excel. The component list has been a great tool for visualizing component properties. This year, a new import and export function has been added to allow users to rapidly iterate thermal problems and manage materials, volume heat sources, PCB definition, and two-resistor components.
Note: PCB definition and two-resistor components are only available in the Electronics Cooling Module
To use this new function, export a component list to Excel to get a template to work from, make any adjustments in Excel, and re-import the new properties. It's that simple to quickly test new scenarios.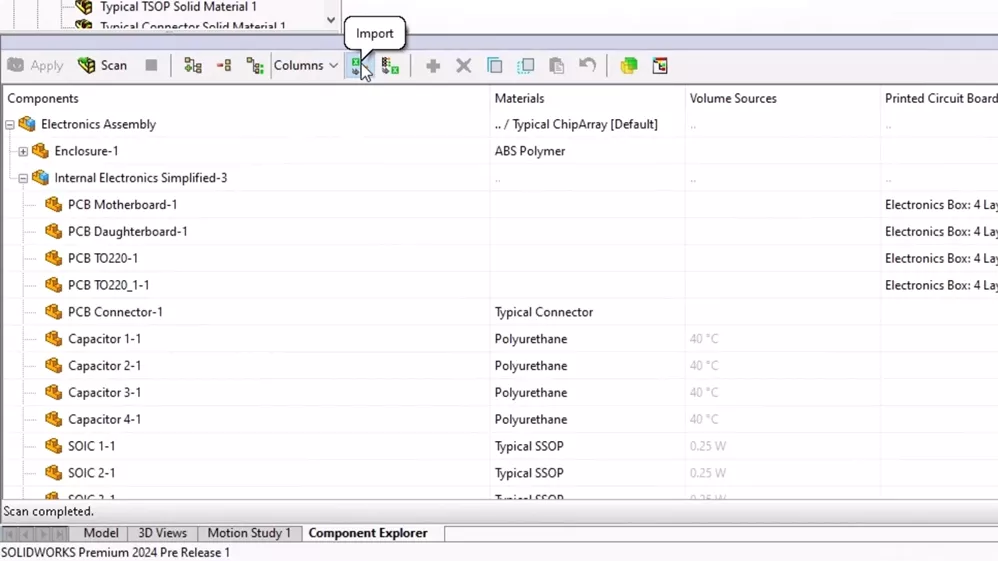 Another improvement in SOLIDWORKS Flow Simulation 2024 is the inclusion of mesh boolean operations. This new option handles complex and poor-quality geometry faster and more easily.
We can use this option when the SOLIDWORKS CAD operation fails due to geometry issues like bad topology, missing entities, or self-intersecting faces.
The mesh boolean operation will catch problems from low-quality imported files and exceedingly complex geometry.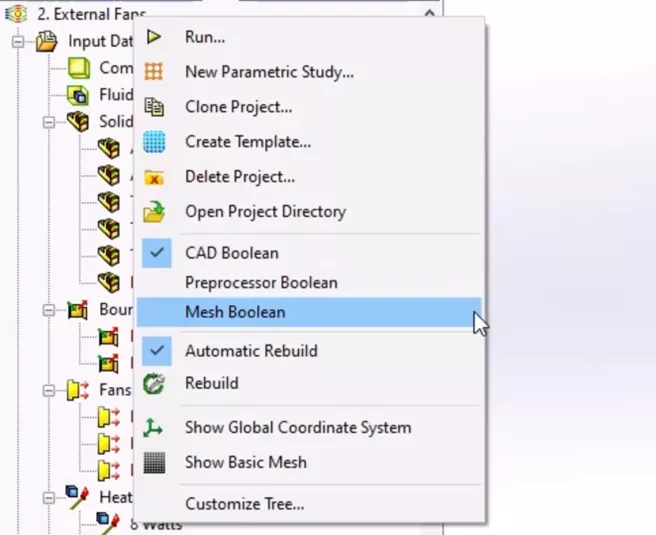 SOLIDWORKS 2024 Flow Simulation also has some behind-the-scenes improvements in mesh generation scalability. Large cell count meshes are calculated considerably faster this year, especially on systems with 16 and 32 CPU cores.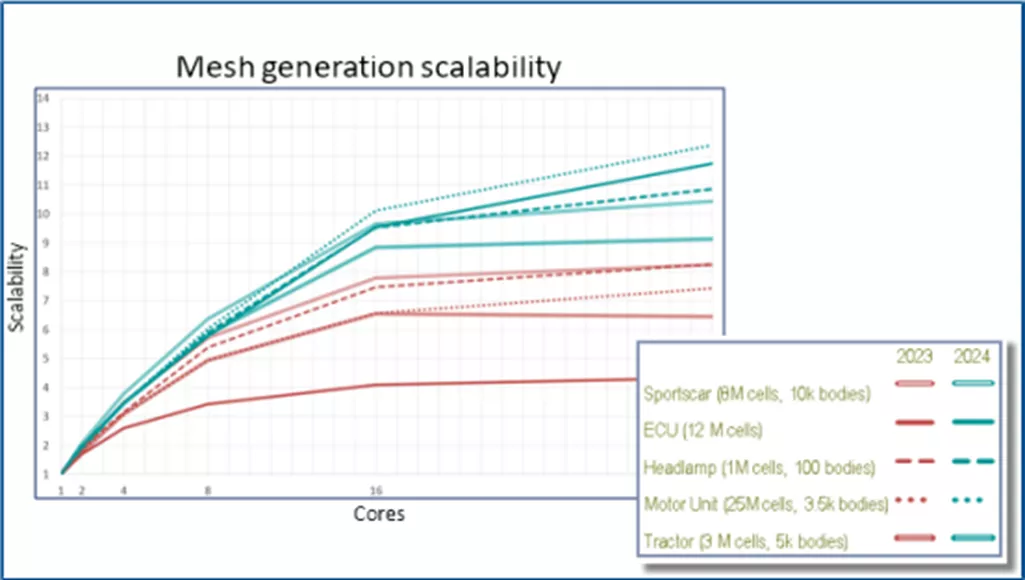 SOLIDWORKS 2024 has hundreds of new enhancements. Learn more about what's new below!
On-Demand Launch Event
WATCH THE ON-DEMAND LAUNCH EVENT
Want more SOLIDWORKS 2024? Register now to join our virtual launch event on-demand to see everything new in the latest release. Our experts walk you through each enhancement across the entire SOLIDWORKS portfolio including Simulation, CAM, PDM, Electrial, 3DEXPERIENCE, and more.
Related Articles
What's New SOLIDWORKS 2024 Structure Systems
New in SOLIDWORKS Visualize 2024: Importing, Appearances, Interactive Images, & More
SOLIDWORKS 2024 STEP File Import Filter
What's New SOLIDWORKS 2024 Assemblies
Optimizing Your Workstation Budget for Design & Engineering Applications: Flow Simulation