SOLIDWORKS Flow Simulation Flux Plot is a result type new in the 2019 version release. It allows for the display of heat flux results between model components and project features as a network chart. The heat flux output will display the amount of heat transfer from one component to another through conduction. It will also output the thermal energy released into the fluid domain via convection and radiation.
Flux Plot Definition
A flux plot can be created by right-clicking on the Flux Plots link under the Results header of the SOLIDWORKS Flow Simulation project tree.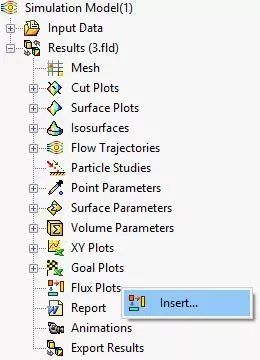 The Flux Plot dialog window will display at the bottom of the SOLIDWORKS interface. The first step is to select the component(s) for the heat flux output. Specified components or all components can be used for the output.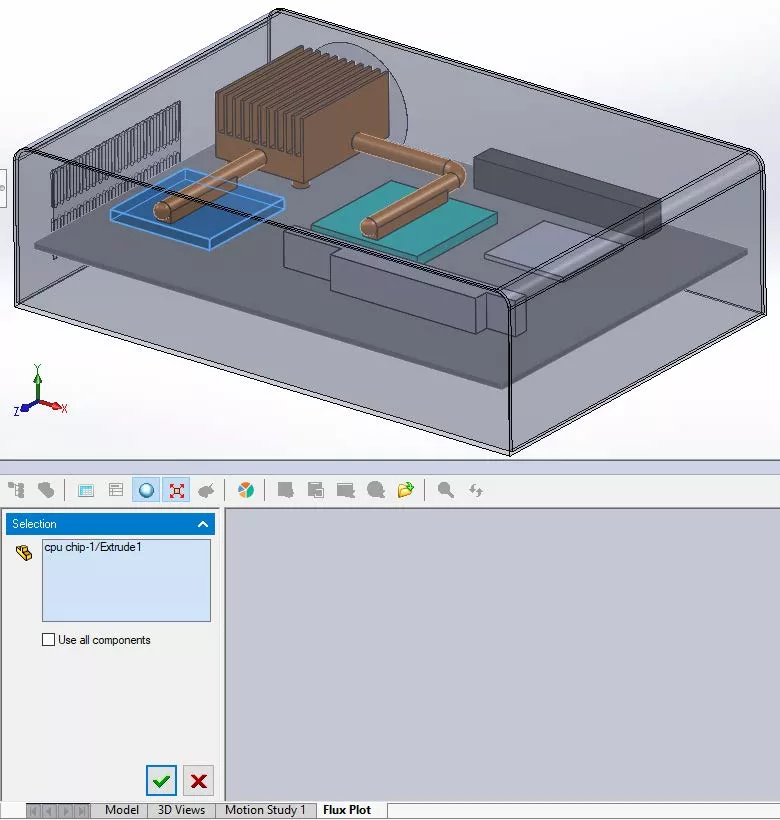 Flux Plot Output
In this example, a CPU chip defined as a two-resistor component was used for the definition. The network chart displays the heat flux magnitude/direction of the thermal energy flowing from the CPU chip to the components it is connected to through conduction. It also displays the amount of thermal energy released to the fluid domain via convection. The pie chart display is handy for displaying heat transfer information in a concise chart.

The network chart display can be modified to include table information tied to each entity. The information displayed in each node table can be modified by accessing the parameters link.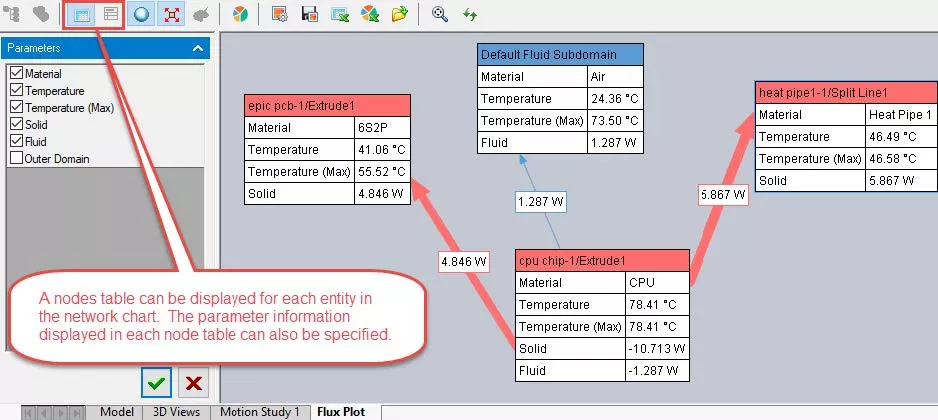 Flux Plot Export
The network chart can be exported as an Excel workbook or an image file whereas, the pie chart can be exported as an Excel workbook.

Learn More About SOLIDWORKS Flow Simulation
Understanding the Tesla Valve Using SOLIDWORKS Flow Simulation
Customizing SOLIDWORKS Flow Simulation Feature Tree Categories
Different Pressures in SOLIDWORKS Flow Simulation
Backspin is Important to Your Basketball Free Throw! A SOLIDWORKS Simulation Study
Tank Sloshing Using SOLIDWORKS Flow Simulation