What's New in SOLIDWORKS Inspection 2022
No matter the manufacturing process used to produce parts, it's essential to monitor and verify part geometries to ensure the accuracy and consistency of your products. Here we'll see how SOLIDWORKS Inspection 2022 helps with this process.
Added 3D File Types
SOLIDWORKS Inspection standalone has traditionally used PDFs or high-quality image files as the document of choice. But continued support for 3D file types has increased over the years. 2022 adds support for NX files and native SOLIDWORKS 2D drawings.
Smart Extract Tool
Upon opening a native SOLIDWORKS drawing, use the convenient Smart Extract tool to extract properties directly into the Bill of Characteristics.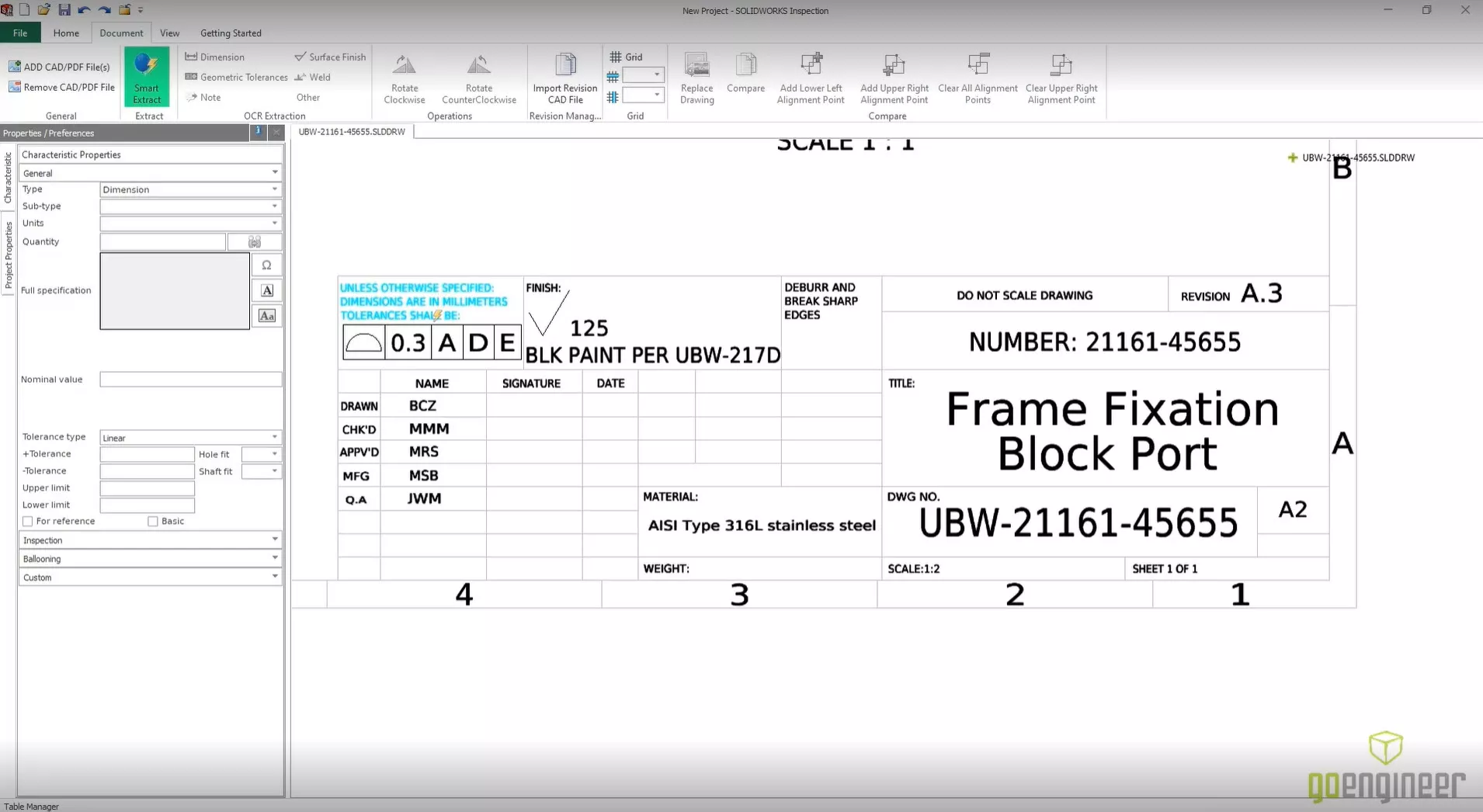 With a single click, Smart Extract also pulls apart the GD&T control frame (shown below), complete with the position, precision, and the datum services.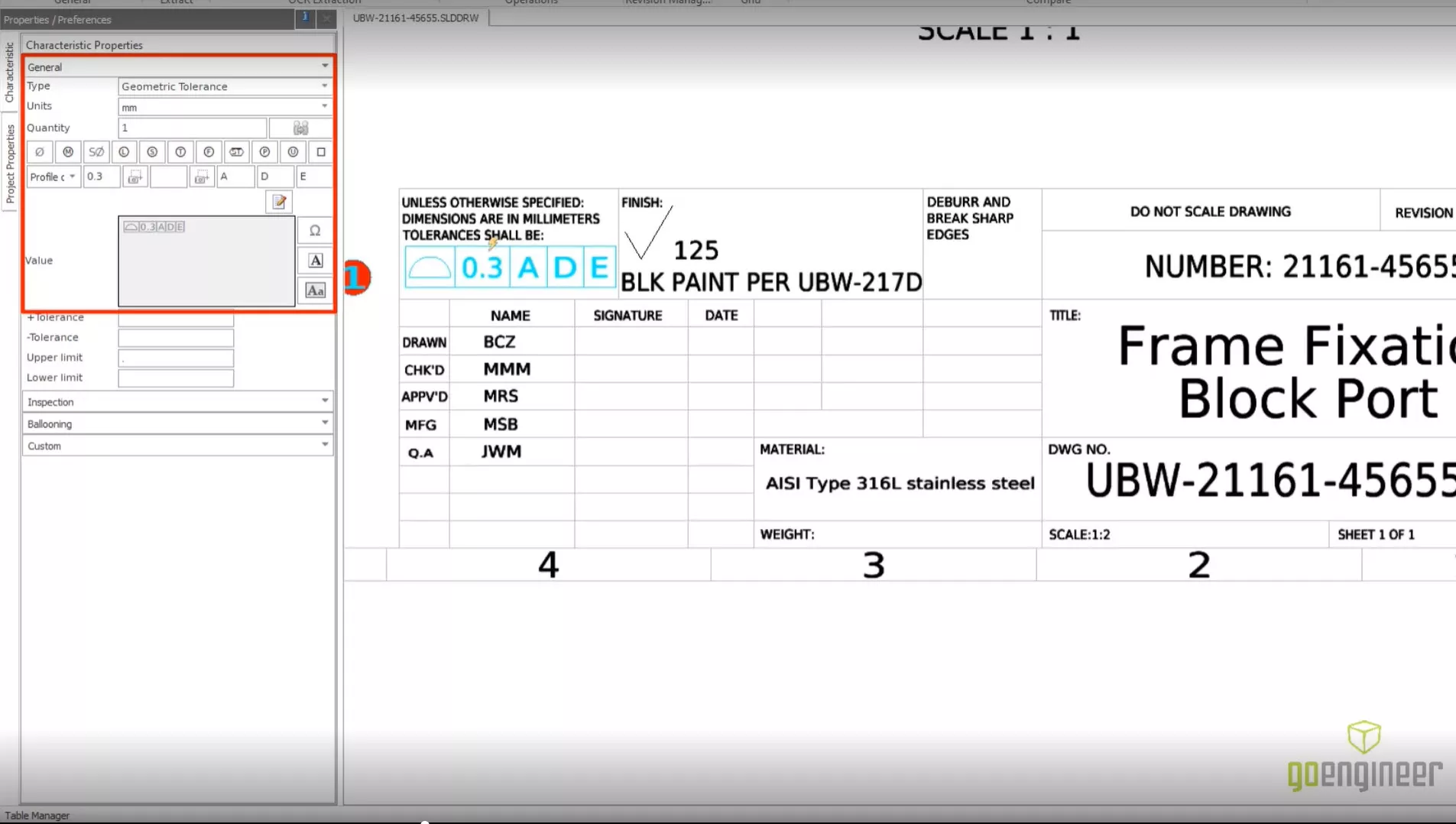 As Smart Extract continues, a wealth of data is extracted into the Bill of Characteristics with each click. (A huge improvement over window selection)
SOLIDWORKS Inspection 2022 will also break apart multiple dimensional callouts into individual characteristics.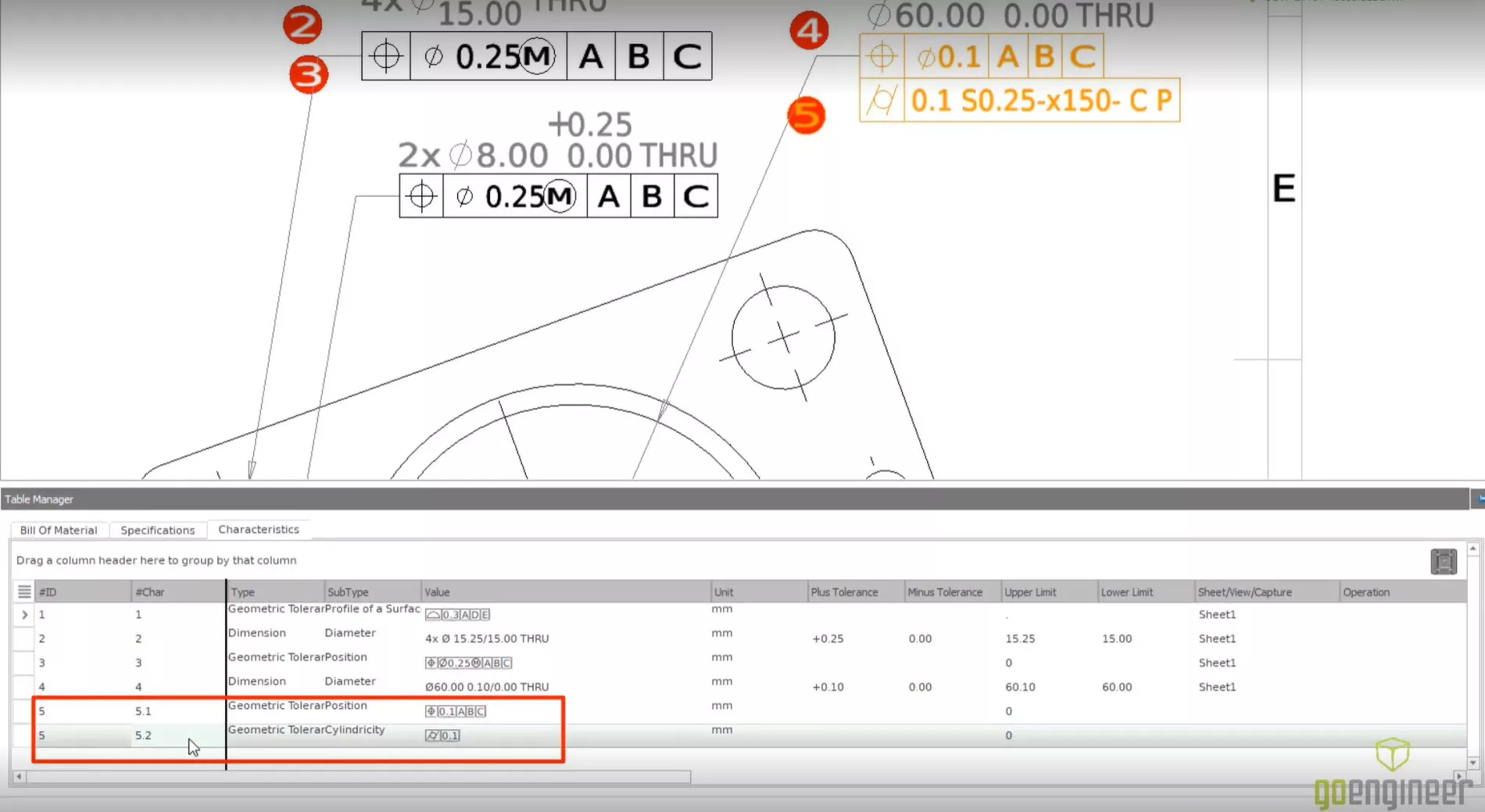 Extracting more characteristics is just a matter of clicking each one - no manual data entry required.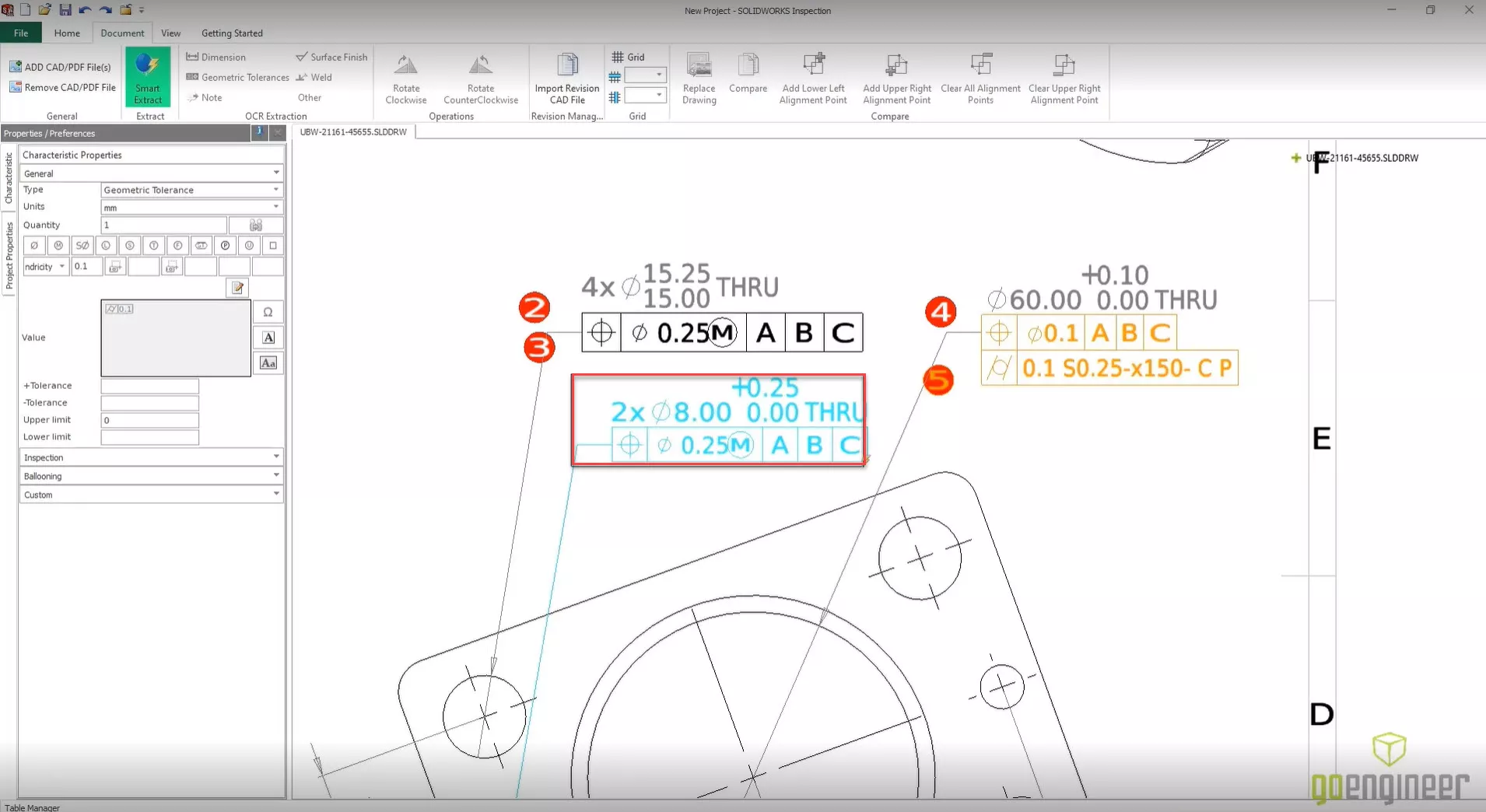 What if you wanted to add data from a SOLIDWORKS Part File directly? SOLIDWORKS Inspection 2022 supports the full SOLIDWORKS native part file and will add it to your project as a simple additional tab.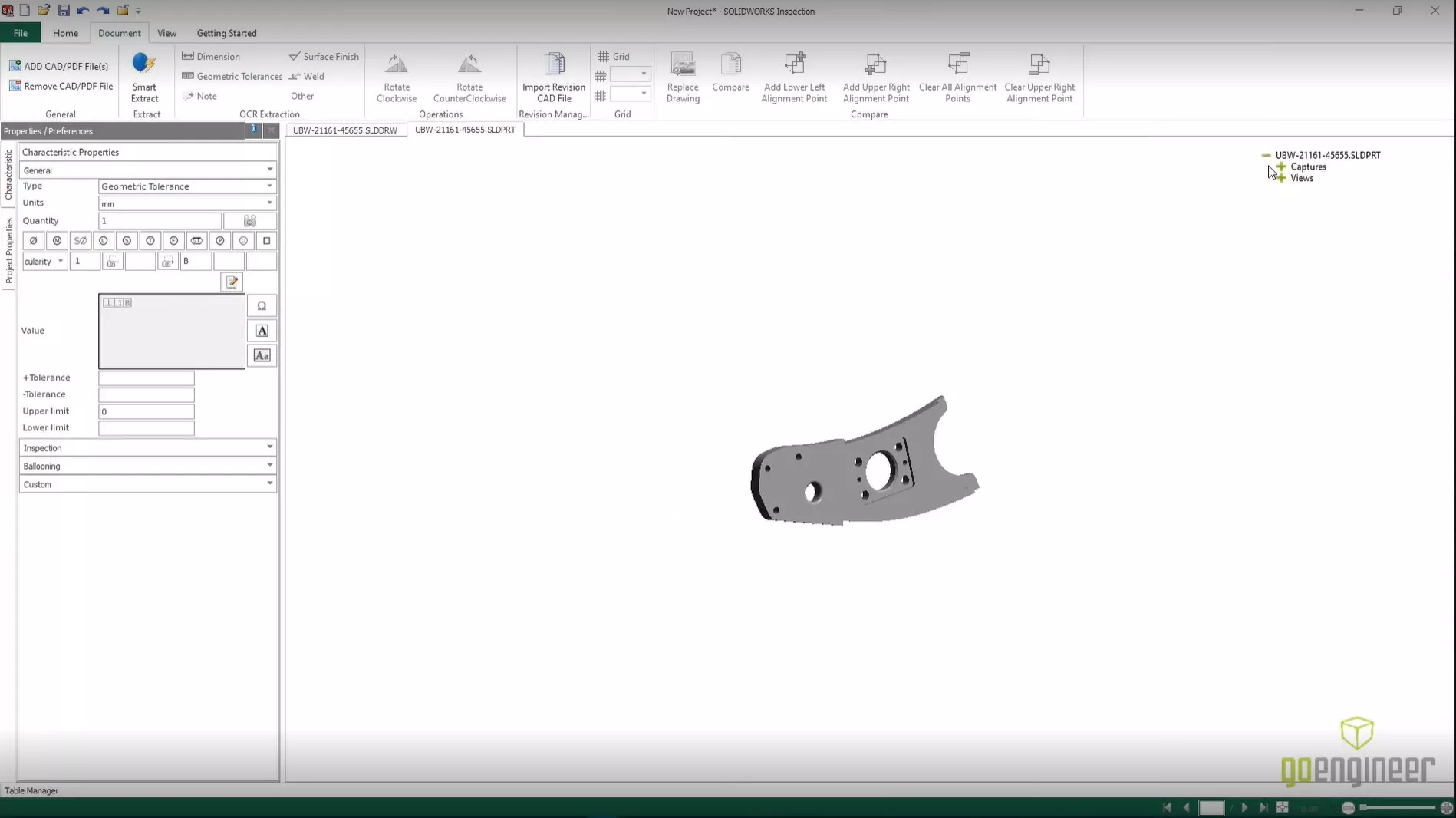 The extraction process is identical through single clicks or window selections, and it will simply balloon directly on the PMI data or the 3D part.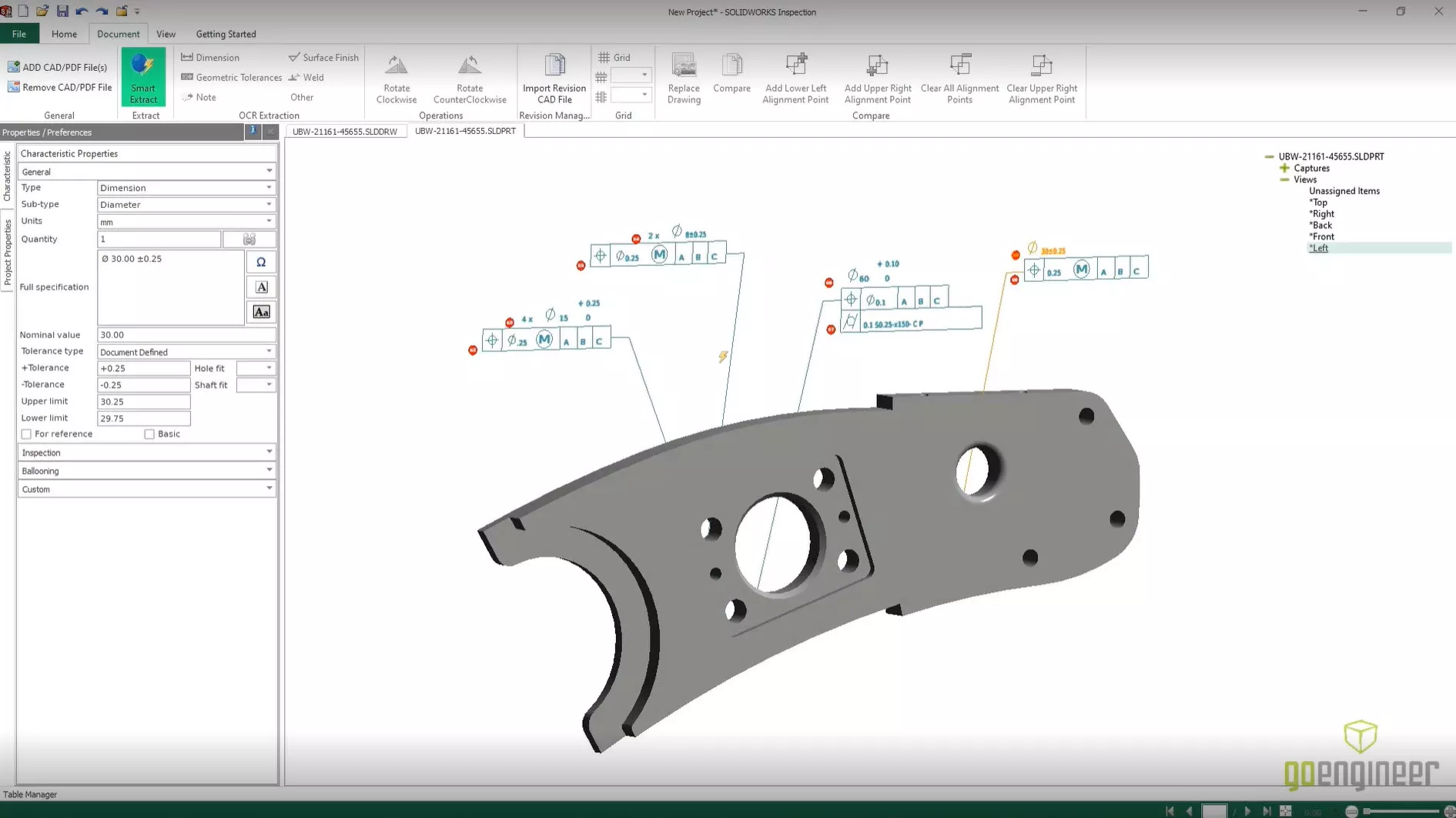 SOLIDWORKS Assemblies Support
SOLIDWORKS Inspection 2022 now fully supports SOLIDWORKS Assemblies so you can further ensure the proper form, fit, and function of your assembled items.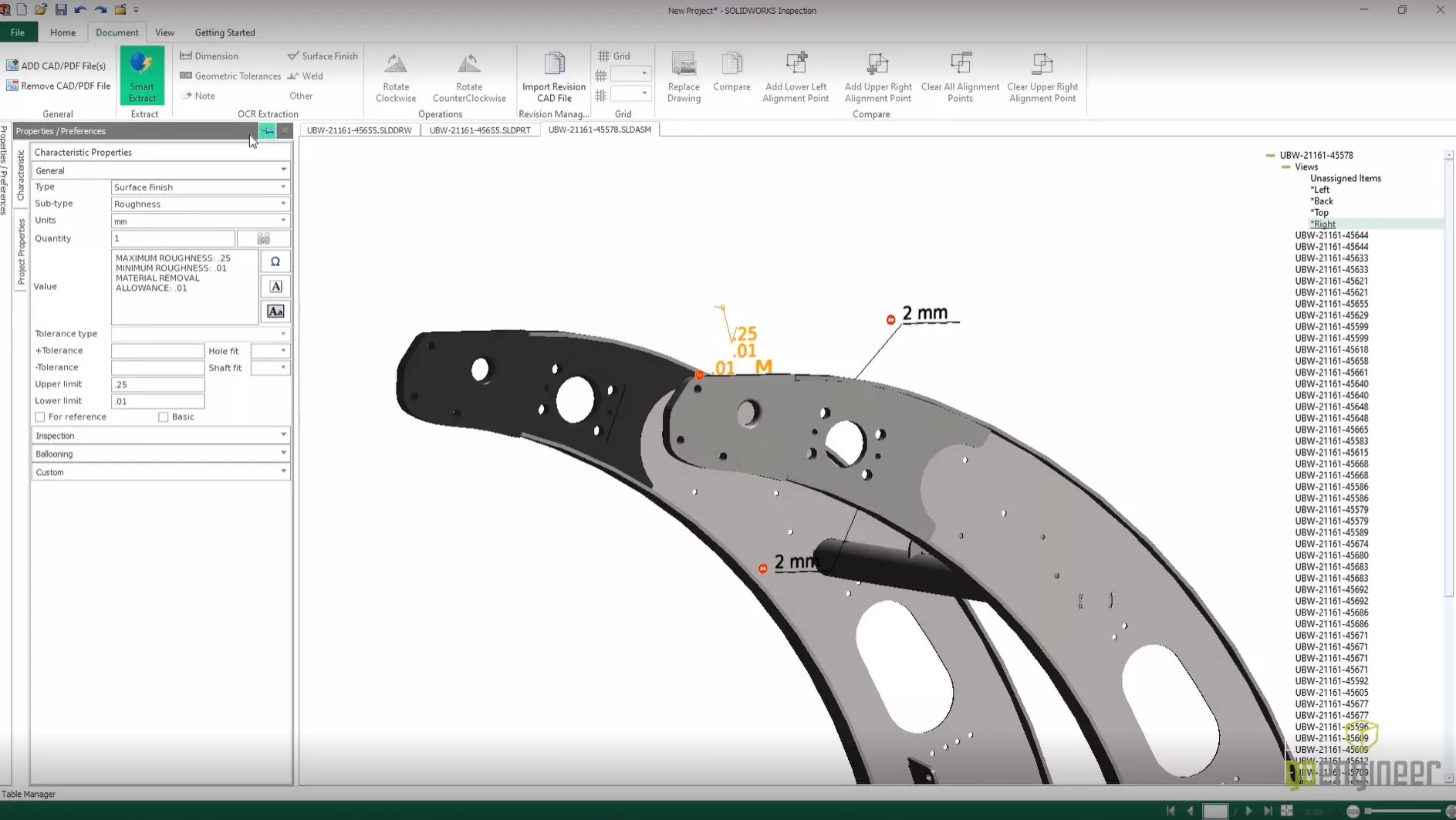 Now a complete Inspection Report is just a "File > Save As" away. Full build characteristics and first article inspection in a single document, and even 2D and 3D PDFs so that anybody with a computer can visualize the data.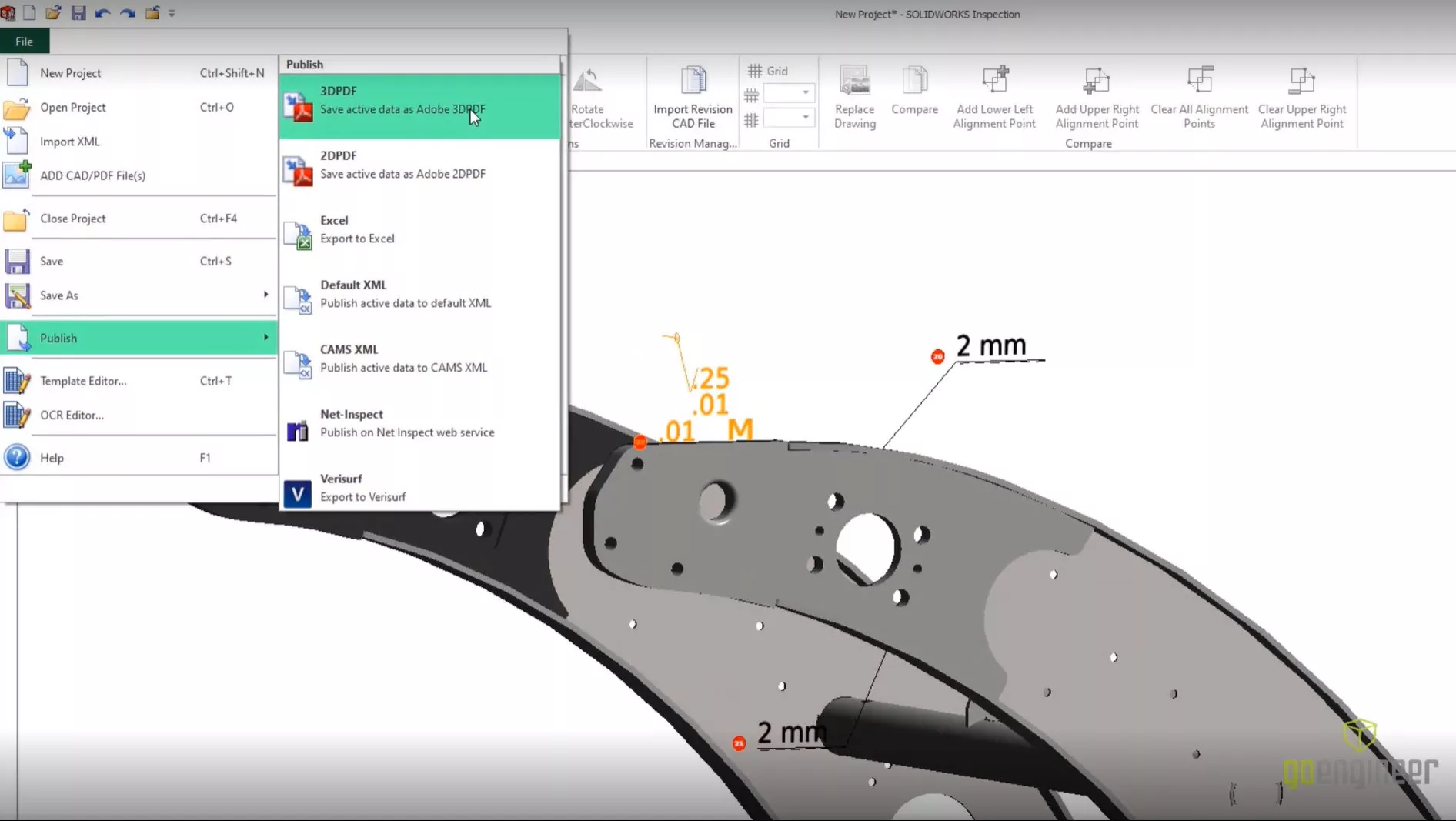 SOLIDWORKS Inspection Add-in
SOLIDWORKS Inspection is also available integrated directly into the SOLIDWORKS user interface and, new for SOLIDWORKS 2022, is full application programming interface support that enables customers to further customize their individual experience and tailor the software to work more the way their company currently does business.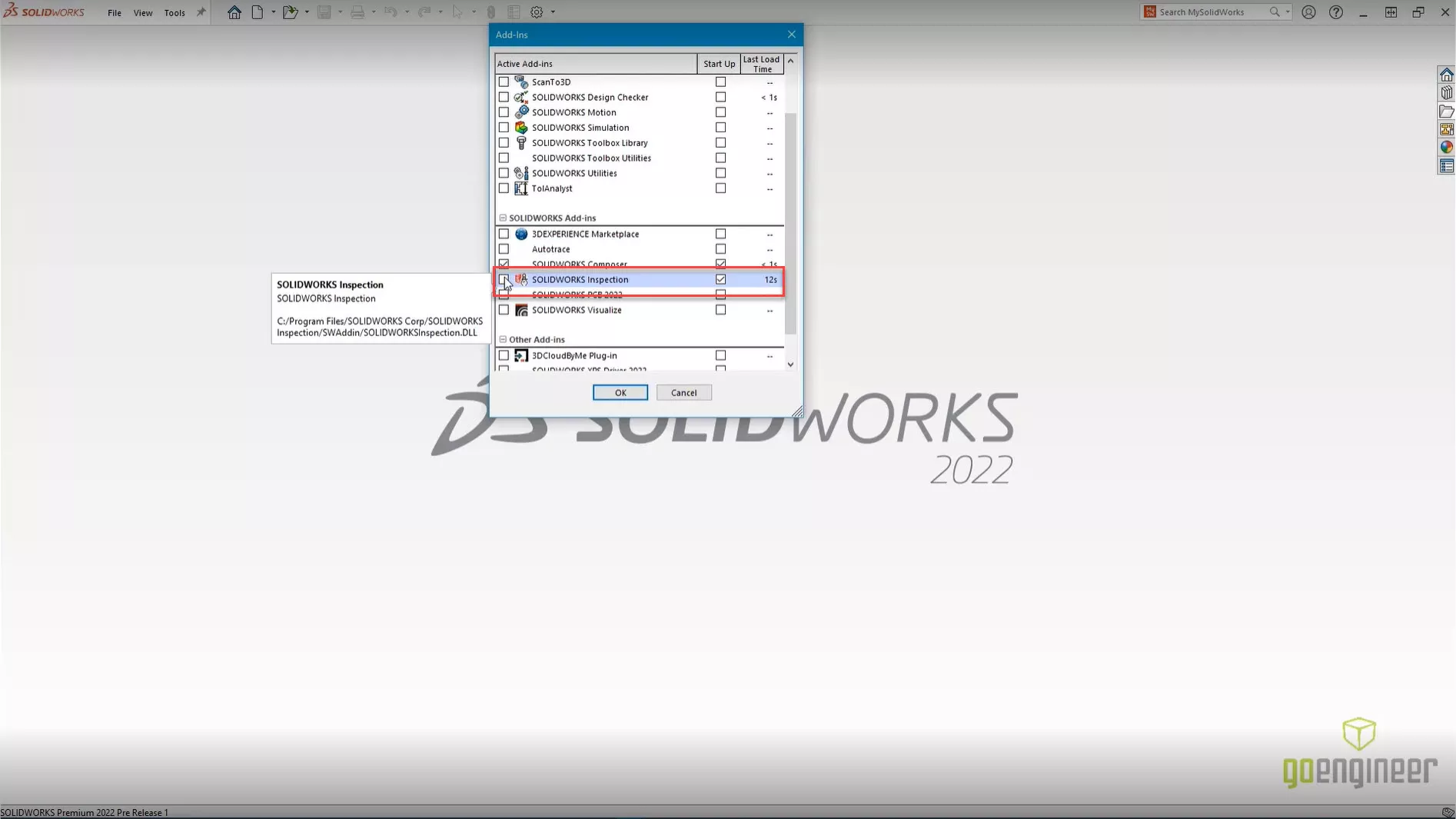 With new visualization and file type support, now is a great time to revisit your quality assurance process.
See All of What's New in SOLIDWORKS 2022
Routing, Structure Systems, Parts & Features
SOLIDWORKS PDM 2022, Manage, & Admin