In this sneak peek, we take a look at SOLIDWORKS 2022 user experience enhancements and graphics updates that are bound to have your parts created faster while looking amazing in no time.
Check out everything new in SOLIDWORKS 2022 by attending our 3D CAD conference either virtually or at a location near you. Event details are listed here.
Graphics
In SOLIDWORKS 2022, documents are now automatically resolved if there have been any graphical or appearance changes. This is regardless of any feature changes, so you can be confident that your components will appear correctly.
With the addition of texture features in previous releases, SOLIDWORKS 2022 has improved the performance responsiveness of these textures, enabling users to apply textures with more parts in their design.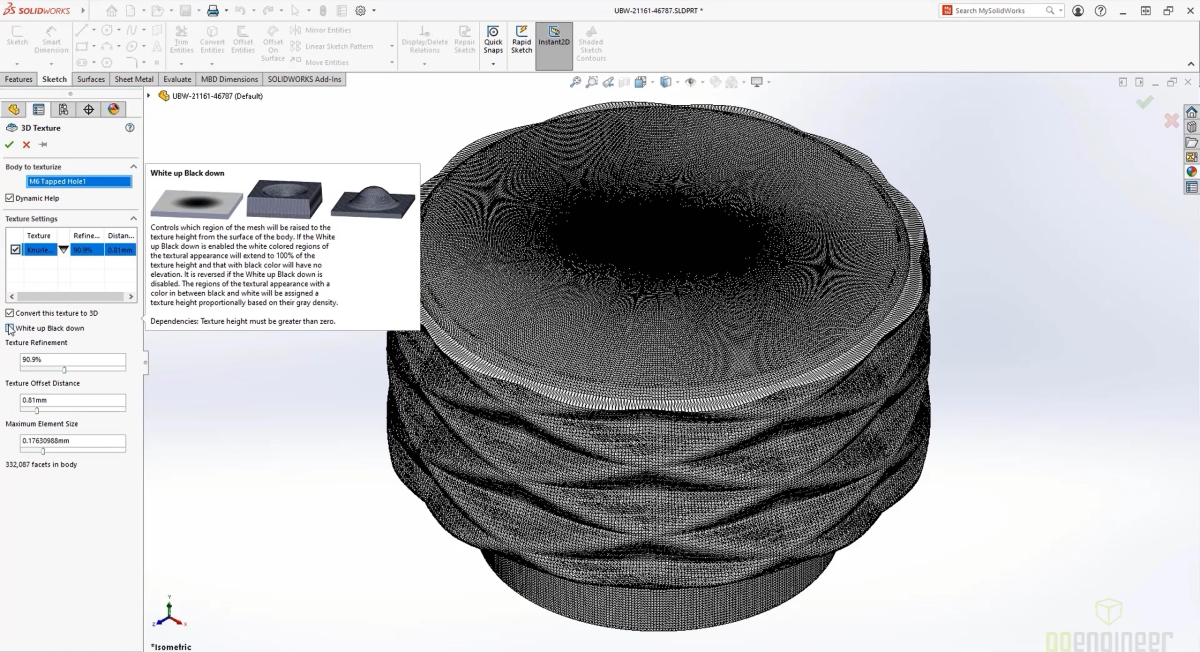 SOLIDWORKS 2022 introduces the concept of texture-based cosmetic threads. These new threads look awesome and are easier to identify as threaded components.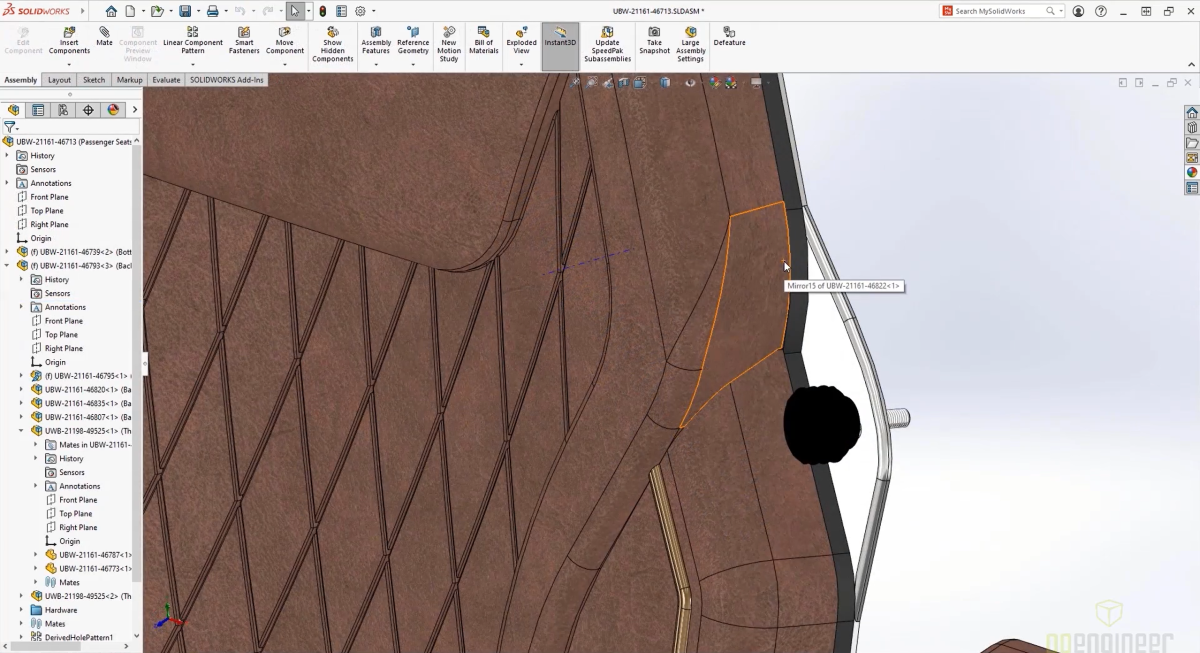 This new cosmetic thread applies to both the Hole Wizard feature and the new Stud Wizard.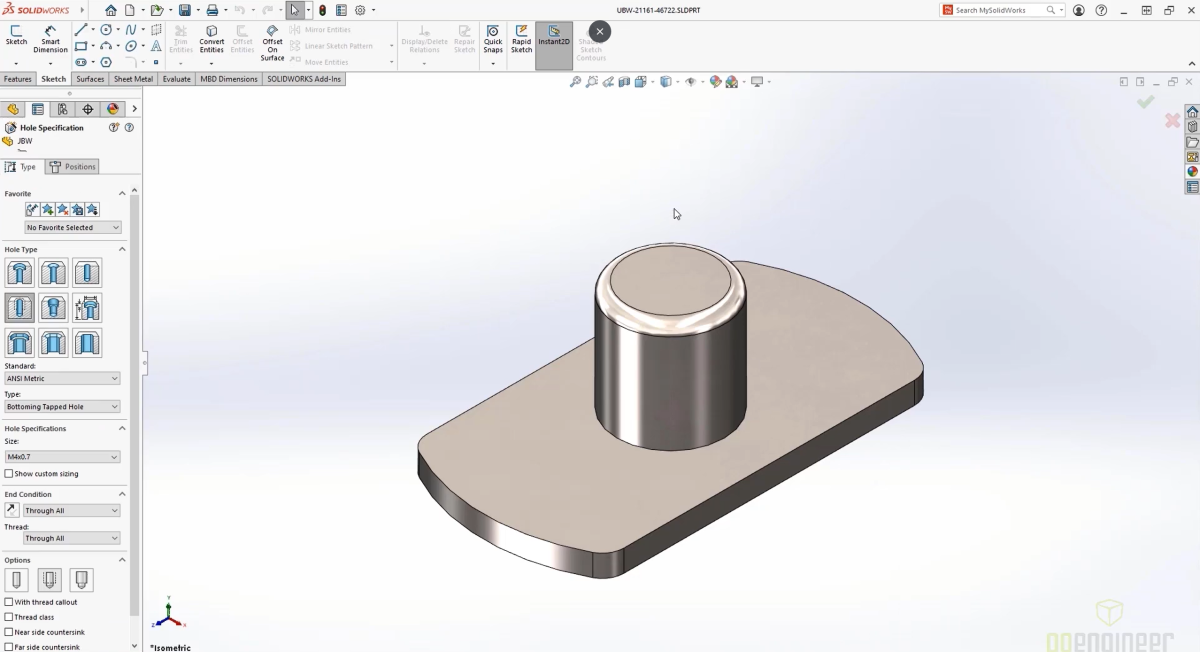 User Experience
New to SOLIDWORKS 2022 are some thoughtful user interface enhancements. Command search is now available directly on the S-key shortcut menu.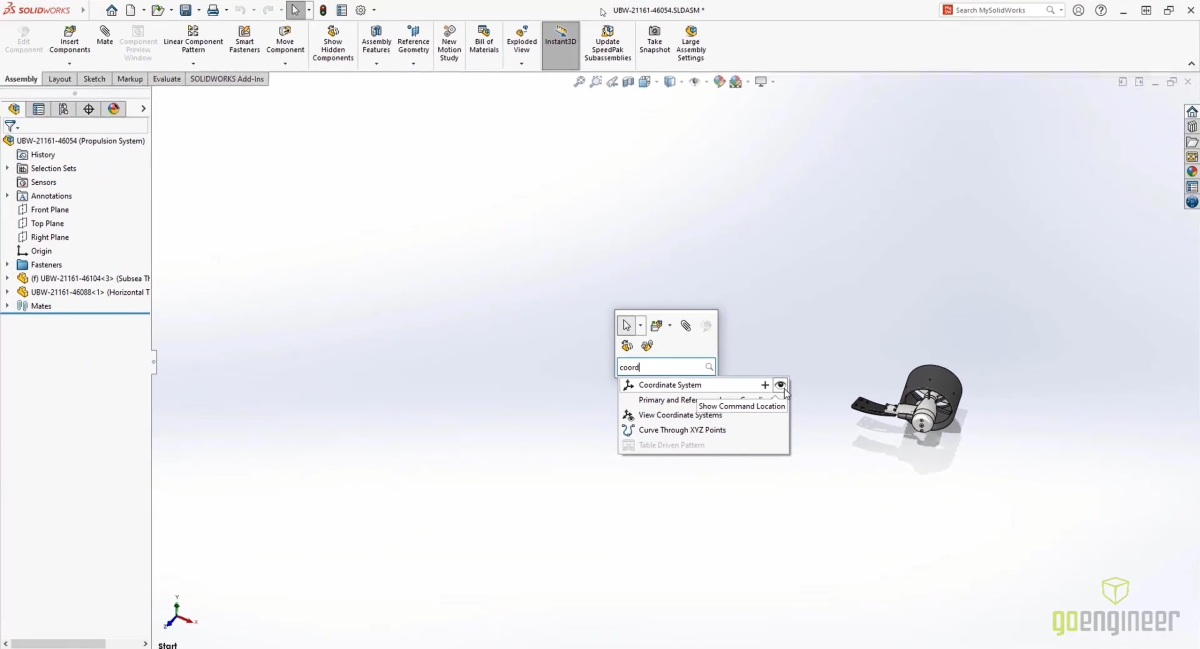 It will even show you where the function is if it's already on your toolbar.

Coordinate Systems have been redesigned so that you can place them absolutely anywhere.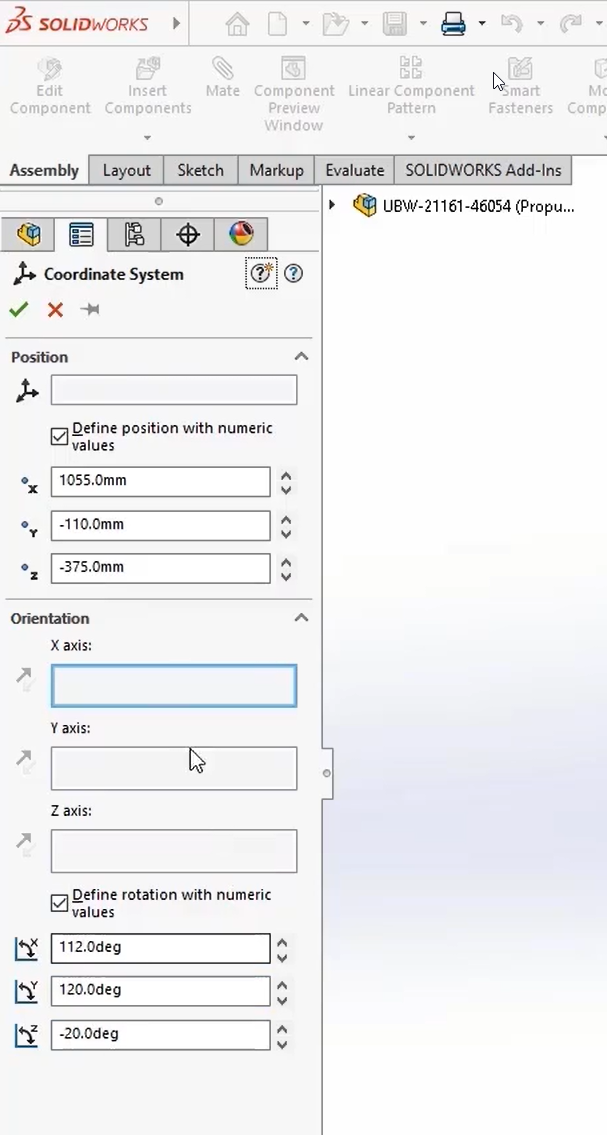 The new 'Q' shortcut key reveals all of the reference geometry that's hidden. Coordinate systems can also be used for mates, section views, and more.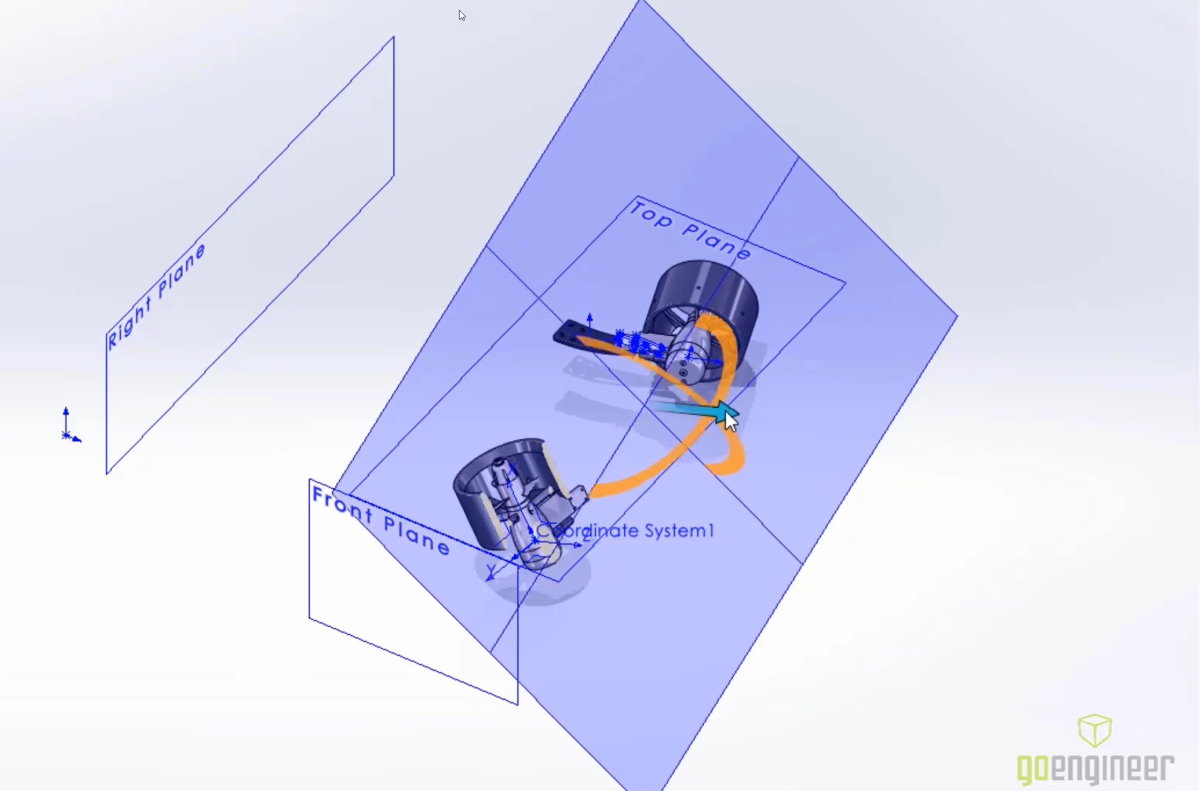 Message bubbles enhance the user experience in tools and options and the Dismissed Messages UI is much clearer and cleaner.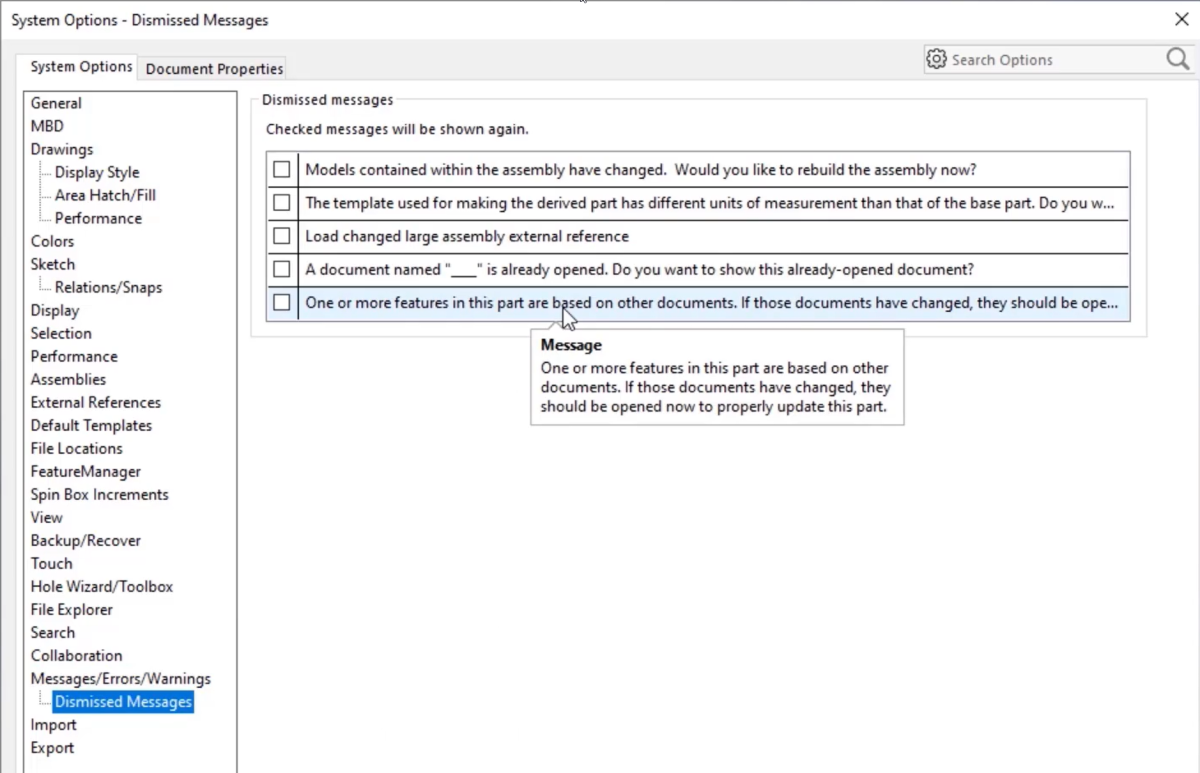 Finally, the powerful Pack and Go tool now has a progress bar, so you'll know how long the process is going to take.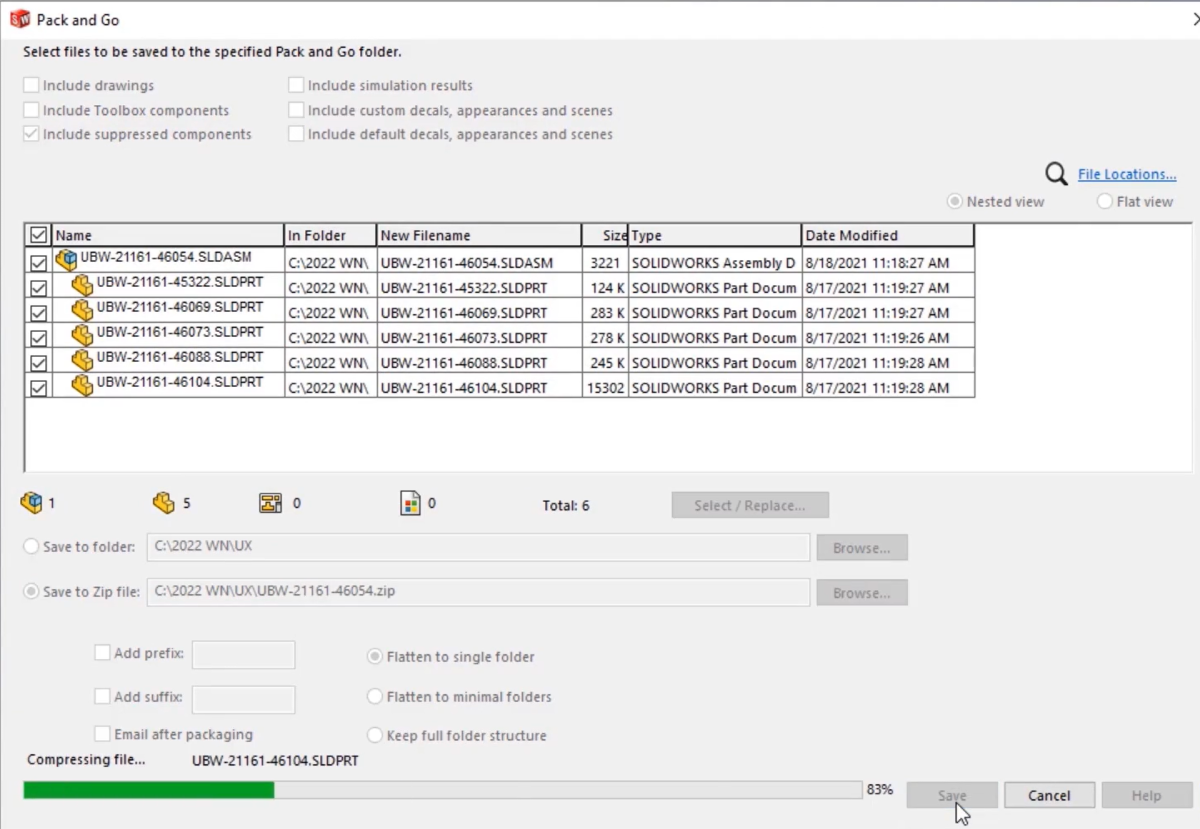 Enjoy seeing what's new? Stay up to date by following us on social, subscribing, and being a part of the action at our SOLIDWORKS 2022 'what's new' events happening now.

More SOLIDWORKS News
What's New SOLIDWORKS 2022: Routing, Structure Systems, Parts & Features
What's New SOLIDWORKS 2022: Assemblies & Drawings
Working with Exploded Views in SOLIDWORKS
Inserting Model Dimensions in a SOLIDWORKS Drawing