The Web2 Client interface is a great way to allow access to users who cannot install a traditional PDM Client. However, if the local view differs in appearance from what users are used to seeing when logged in through Windows Explorer, it can be a confusing and frustrating experience. This article covers the steps necessary to use custom Column Sets that have been created for use in Local Vault Views.
The remainder of this article makes a few assumptions:
You are running a

SOLIDWORKS PDM

Professional vault (required to use the Web2 portal).

You have already installed and configured the Web2 Server and have a functioning Web2 login.

You have already created a custom Column Set for use with Local Vault Views.
Bringing Clarity
Just like with the traditional Windows Explorer Local Vault View, there are a few columns that will be displayed by default. Without any additional configuration, the Web2 portal will display columns for the following information:
Name

Checked Out By

State

Days in State

Version

Modified

Size

Path

In order to add the Column Set to the Web2 Portal view, you'll need to access the Application Settings in the ASP.NET section of the Internet Information Services (IIS) Manager on the server hosting the Web2 site.
Once in the Application Settings window, double click on the ColumnSetName line item and update its value to match the name of the Column Set listed in the PDM Administration tool under Columns.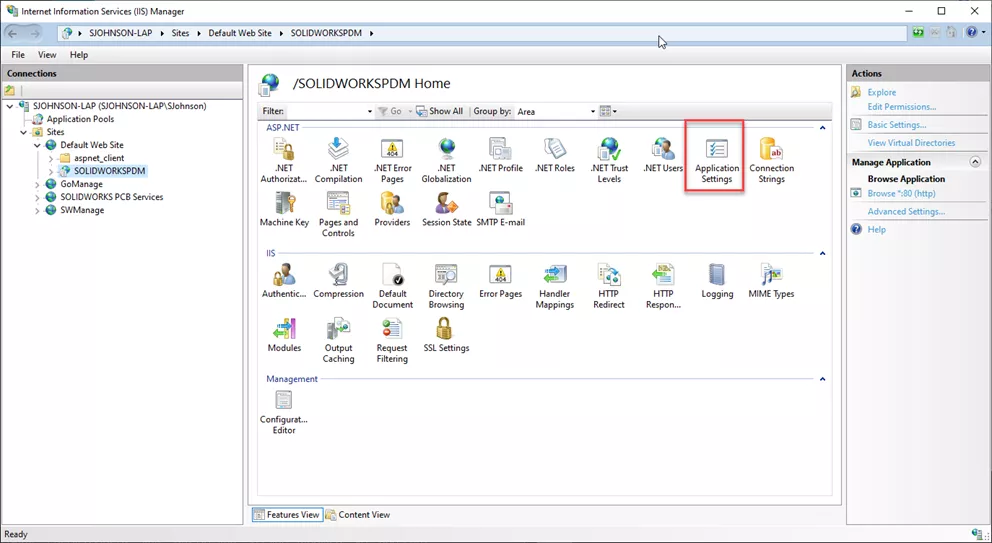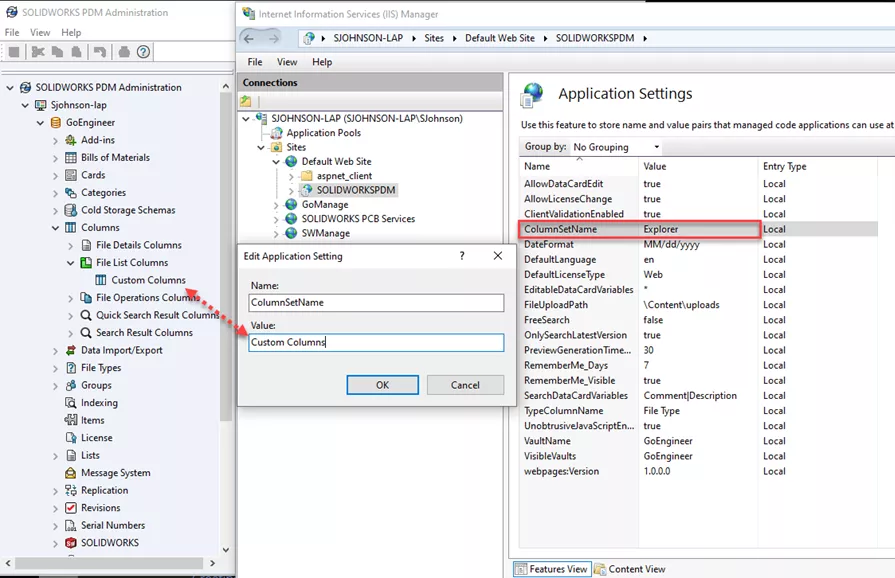 With that completed, the custom Column Set will appear after the default columns in the Web2 interface.

As of the release of PDM 2021 SP5.1, it is not possible to re-order the display of columns in the Web2 interface. However, it is possible to toggle the display of colums by clicking on the gear icon in the top right corner and clearing / checking the box for each column.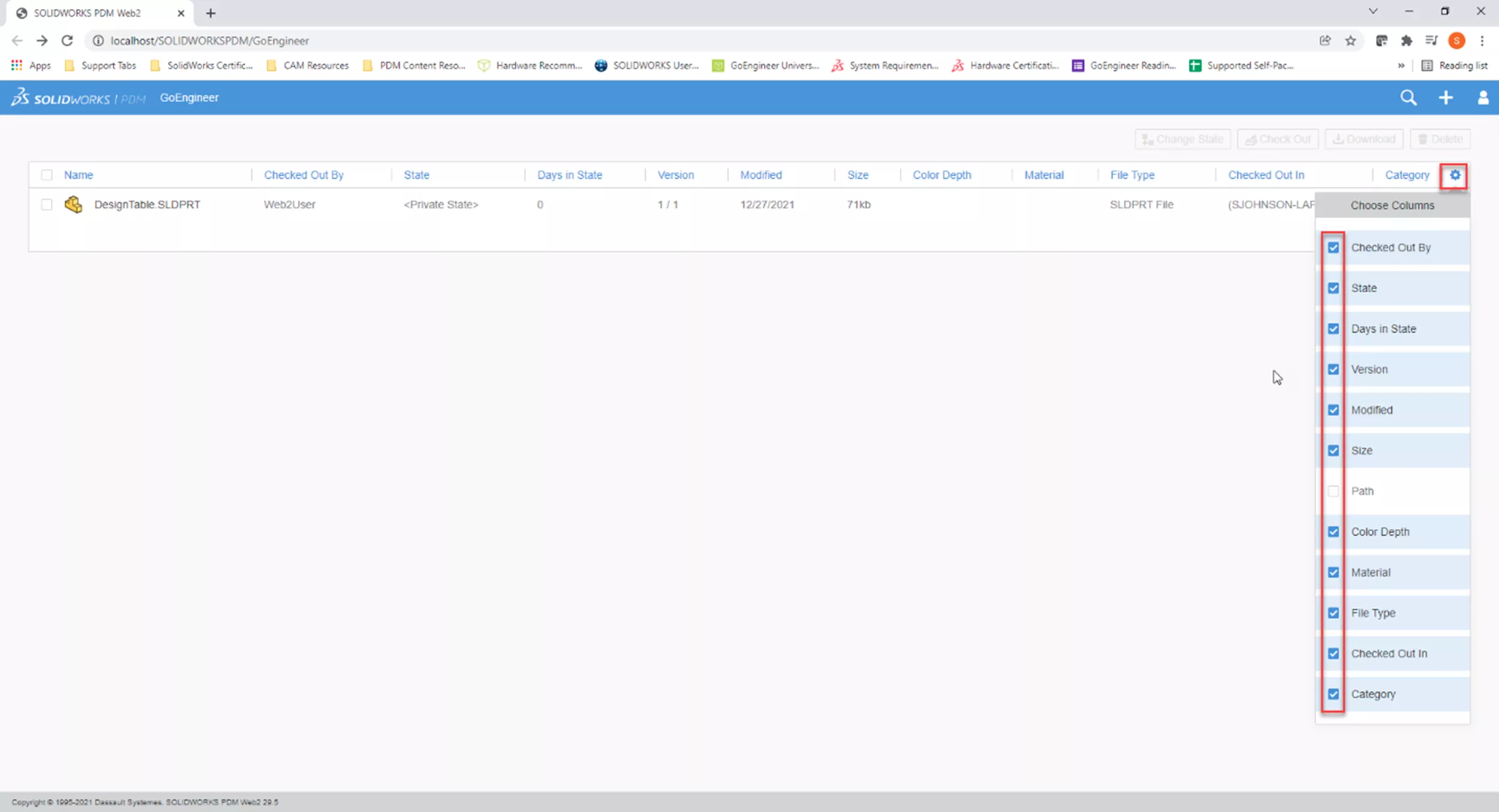 That's it! Hopefully this brief article has clearly communicated how to customize the information displayed for your SOLIDWORKS PDM Web users. If you have further questions about any of these steps, please reach out to our Support Team.
Recently Published SOLIDWORKS PDM Articles
Modify Your Quick Search Variable List in SOLIDWORKS PDM
SOLIDWORKS PDM Copying a Value from the Folder into a File's Properties
How to Set Up Dynamically-controlled Card Lists in SOLIDWORKS PDM
SOLIDWORKS PDM and SQL Server Performance Considerations
New SOLIDWORKS PDM Column Configurations