New in SOLIDWORKS PDM 2016 is the ability to read and write custom properties of PDFs using the PDF plug-in. This PDF plug-in also maps any user-defined custom properties written in the Custom tab of a PDF. In previous versions of SOLIDWORKS PDM, this capability did not exist, and you could not read or write PDF custom properties for PDM variables. It is important to note that this capability is only available in SOLIDWORKS PDM Professional.
This article will serve as an outline to assist you in mapping variables in PDM to custom properties in a PDF document. An admin can map a variable to a supported Block name and Attribute name for the PDF. Consequently, when a user adds a PDF document to the vault and updates custom properties in the PDF, the updated custom properties appear on the PDF file data card. Also, when a user updates variable values on the PDF file data card, the mapped property values are updated in the PDF document.
So, let's see how this is done. (In this example, we are going to map the variable Title to the custom property Title.)
In the PDM Admin tool, right-click Variable and click New Variable.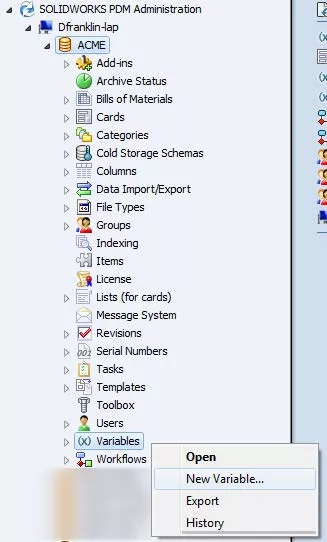 In the Variable Name dialogue box, create a variable named Title.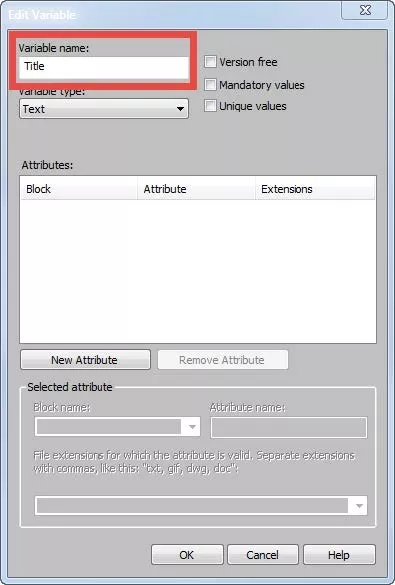 Click New Attribute.
Under the Selected Attribute Section:
For Block Name, select

CustomProperty

.

For

Attribute Name

, type

Title

.

In the file extension box, type

pdf

. (

Notice there is no decimal point placed in front of the extension

.)



Click OK.
In the Data Card Editor, open the data card associated with your PDF files. (In this case, it is a data card name PDF.)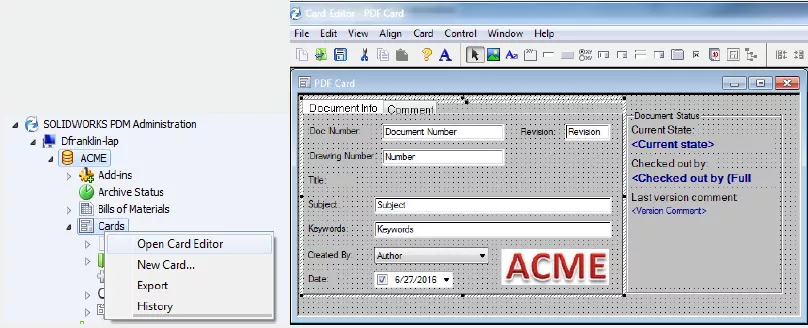 Add an edit box control on the data card and for the Variable Name, select the new Title variable.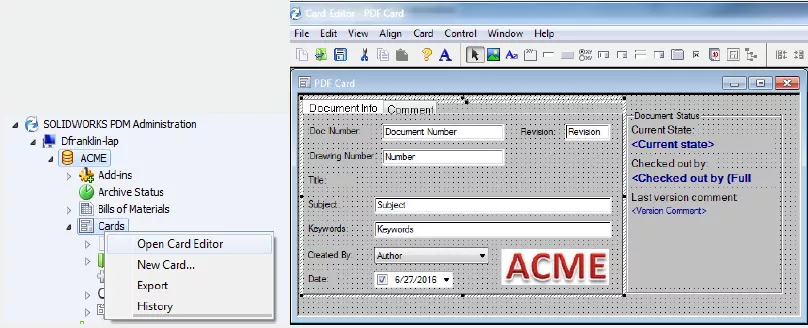 Save the card and close the Card Editor.
Now, when the user adds a PDF file to the vault, the PDF file data card will show the Title variable vault!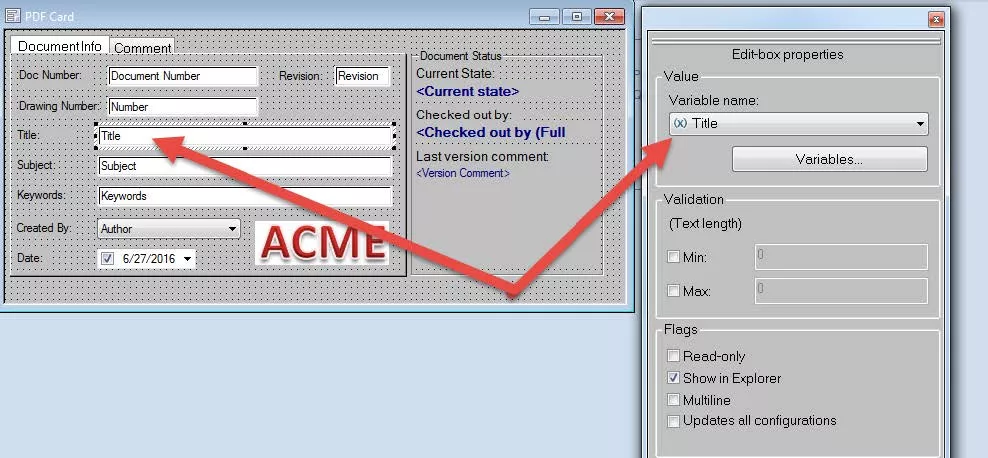 Learn More about SOLIDWORKS PDM
Quickly Access SOLIDWORKS PDM Searches Using Keyboard Shortcuts
SOLIDWORKS PDM Undo Checkout By Other Administrators
Creating Custom Reports in SOLIDWORKS PDM
How to Update PDF Documents in SOLIDWORKS PDM with a New Revision
SOLIDWORKS PDM - Not Selecting All References During Transitions