Have you ever seen the SOLIDWORKS zero-thickness error that reads, Unable to create this feature because it would result in zero-thickness geometry? It probably caused your heart rate to spike, and you think, oh no, I hope I saved my file so I can close without saving, re-open, then do the same thing and get the same result. Let's look at the cause of this error and some solutions.

What Caused the problem?
The error exists because the material difference between two edges is zero. For example, try an extruded cut of a circular profile that is tangent to an edge or vertices. There is no material between the circular profile and the edge, causing some mathematical errors in the solver.
So, this tells us somewhere we are creating a mathematical error. Cool, we know the problem - now what about a solution?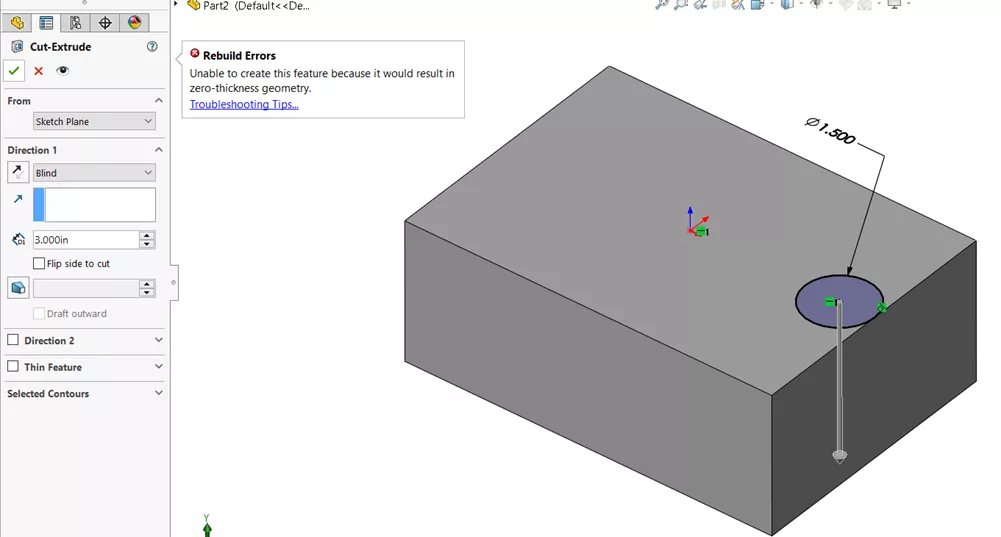 A Solution
One solution is to adjust the sketch of the feature being created. In this example, my sketch has a tangent relationship. I can remove it and relocate the hole.
The key here is to remember - is it manufacturable? Can we add more material to the base? Did we verify the hole location? All great questions to bring up in the design review.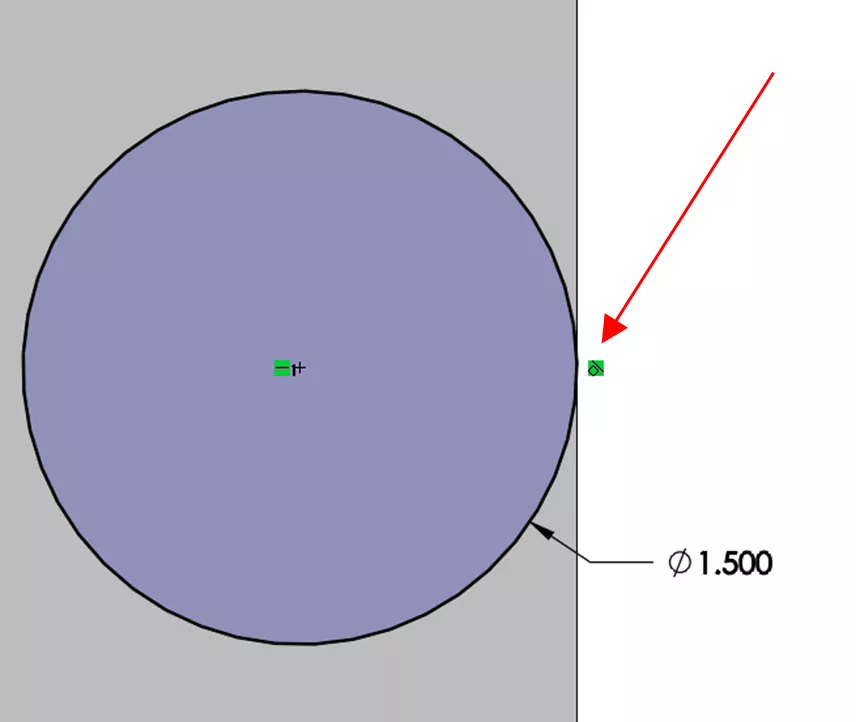 Remove the tangent sketch relation and reposition the hole accordingly.

Another solution is to use the Check Entity tool. I hope you found this tutorial helpful. Check out more SOLIDWORKS tips and tricks listed below.
Related Articles
Thickness Analysis Tool - SOLIDWORKS Utilities
Dimension Precision Settings: Leading and Trailing Zeroes
Trailing Zeroes for Dimensions, Tolerances, & Properties: SOLIDWORKS Tips & Tricks
SOLIDWORKS 2023 Beta Now Available
SOLIDWORKS: Detecting & Resolving Interferences