SOLIDWORKS 3D CAD software is a solid investment. It can help keep your data under control, eliminate repetitive work, and further improve your product development process. In this article, we list six ways you can maximize your investment and save on future licenses.
#1. Take Advantage of Discounts and Promotions
If you're thinking about adding new team members, upgrading to a professional or premium license, or just want to explore other SOLIDWORKS products, take advantage of current discounts and promotions. Buy one get one, mix and match offers, and end-of-year discounts can add up to some serious savings.
Here are some current SOLIDWORKS Promotions from GoEngineer.
Exploring new workstations? Take advantage of the GoEnginer's Dell expert network for exclusive pricing on towers and laptops configured and fine tuned to your SOLIDWORKS design needs.

#2. Request Free Trials
Put SOLIDWORKS to the test before you buy with free trials. Trials are available for the latest release of SOLIDWORKS Premium, as well as Simulation, MBD, CAM, and Visualize. Trials range from 7 to 30 days in length. Request a free trial here, or contact your local SOLIDWORKS rep.
#3. Make Your Sales Rep Your Champion
An open and candid conversation with your local SOLIDWORKS account manager can get you on the fast track to making the best possible purchasing decision. Getting real with your representative about bottlenecks in your current process or that extra task in your day that feels like "there's got to be a better way", allows them to tailor a package to meet your needs. We're here for you! Take full advantage of our deep knowledge of the SOLIDWORKS product suite, and more importantly how companies like yours have made smart buys and experienced real success.
Once you make that initial investment, the partnership begins! Your GoEngineer salesperson can help direct you to the resources you'll have access to from both SOLIDWORKS as well as GoEngineer. They can also set up regular visits to be sure you're leveraging those resources and discuss industry trends that could benefit your company.
#4. Utilize Free SOLIDWORKS Tools
Extend the value of your license by customizing your workflow with our free SOLIDWORKS macros. Designed to solve problems and save time, deploying a thoughtful macro will make you feel like the master of your CAD universe. Our macro library includes tools to automate the creation of SOLIDWORKS models directly from Excel, analyze a file directory, save a drawing as a PDF, and so much more.

#5. Schedule Application Mentoring Sessions
Application mentoring sessions allow you to sit down one-on-one and receive mentorship from an expert in the field. If you need advice performing or setting up analyses in SOLIDWORKS Simulation, implementing data management, or need help establishing realistic renderings in SOLIDWORKS Visualize, we've got a person for that. All you have to do is select the product you need assistance with and schedule an appointment with the specialist of your choice.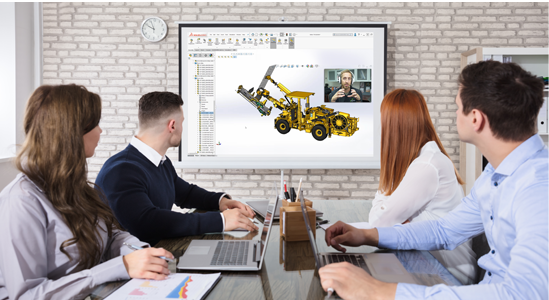 #6. Strive for Excellence - Get Trained & Certified
Whether you're new to SOLIDWORKS and ready to start mastering the essentials or an expert eager to expand your skillset, enrolling in professional SOLIDWORKS training is a great way for both individuals and organizations to improve their design skills and productivity. Want to try before you buy? Join a free trial of SOLIDWORKS online instructor-led training to see if it is a good fit.
If you're aiming to achieve a specific SOLIDWORKS Certification status, GoEngineer can help you prepare for your Associate, Professional, or Expert exam. We'll help you with recommended training courses and show you how to access prep books, online lessons, and practice tests so you know what to expect before you take the test.

Related Articles
Free SOLIDWORKS Certification Codes for Subscription Customers
Learn SOLIDWORKS Online: Virtual vs. Self-Paced Training