Using the SOLIDWORKS Admin Portal, you can track which computer is active on any serial number tied to your account. If your SOLIDWORKS login does not have admin user rights, please ask your current admin for the name of the active computer, or request that your current admin changes your user rights.
How To View Active Computers on Your SOLIDWORKS Serial Numbers
To get started, navigate to MySOLIDWORKS and log in. Then, click on your username in the top right-hand corner and select Admin Portal.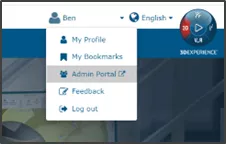 If it is the first time any user has logged into the Admin Portal at your company, accept the role of Administrator by checking the selection boxes and choosing Promote or Access.
Once logged in, choose Products from the top of the page. This will take you to a list of all products currently registered with your company. Select any of the product names in the list to get more details on that item. The name of the active computer will be listed: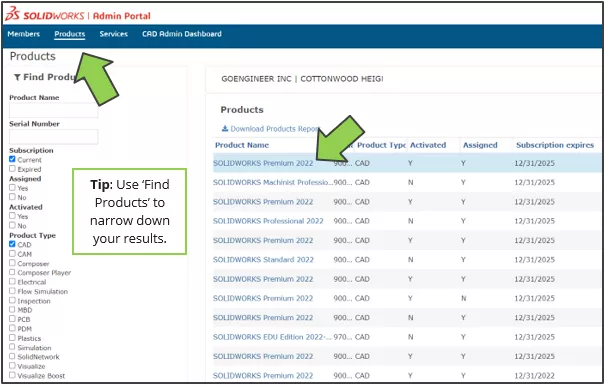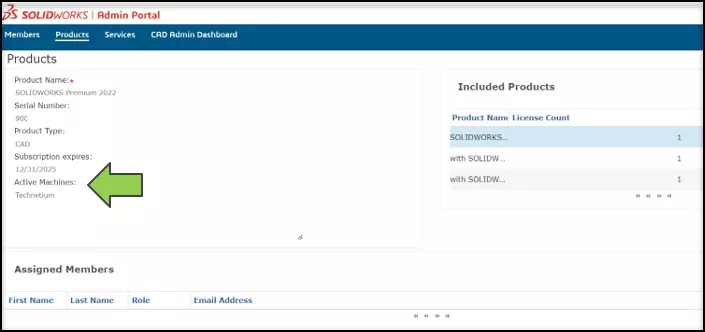 Note: Products (serial numbers) may be assigned to individual users in the portal, but this does not dictate a user's access to that product. The purpose of assigning products is to ensure all users have full access to items on the SOLIDWORKS Customer Portal, MySOLIDWORKS site, as well as free certification offers.
To deactivate or remove a computer from a license, open the latest active version of SOLIDWORKS on that machine and click Help (?) > Licenses > Deactivate. If needed, please contact our Technical Support team for help.
Related Articles
SOLIDWORKS 2023 Beta Now Available
SOLIDWORKS Admin Portal: How to Assign Products
Comparing SOLIDWORKS Packages: Features in Standard, Professional, and Premium
How to Submit a SOLIDWORKS Enhancement Request
GoEngineer Launches Customer Portal: Manage Assets, Maintain Users, and More