Most SOLIDWORKS users are aware of how powerful splines are when creating non-linear sketches with variable-radius curves, similar to drawing a freehand sketch. They can even be used to trace photos and create 3D models based on existing objects! Most users are also aware that splines take a bit of practice to get right, however, and can have sharp transitions that pose serious manufacturing constraints.
Enter the Style Spline: a spline controlled by polygons that we can dimension, control with constraints, adjust the sensitivity of, and ultimately use to create splined sketches with greater ease and precise control.
Getting Started with Style Splines
To use Style Splines in SOLIDWORKS, open a sketch as normal, but click on the drop-down arrow next to Spline. A menu opens where you can select Style Spline.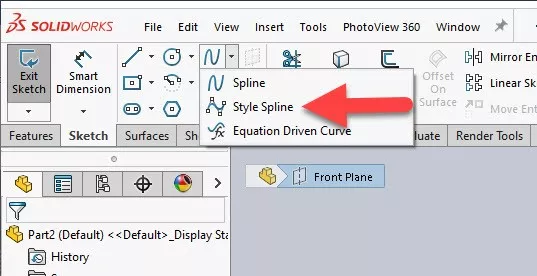 If you forget to select Style Spline and begin creating a regular spline or decide later that a Style Spline would work better, you can always toggle between the two using the right-click menu in the graphics area.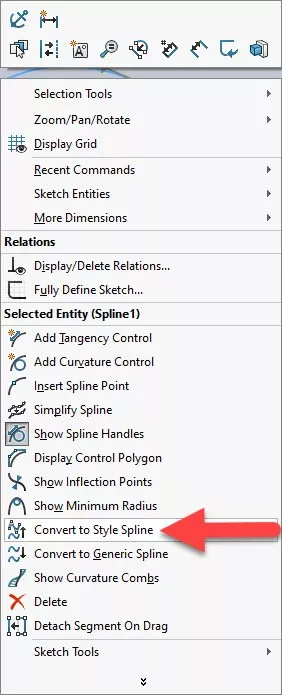 Notice how the spline created with control polygons (the Style Spline) has smoother transitions, as seen by turning on Curvature Combs. To achieve this, click and drag the endpoints on the control polygons.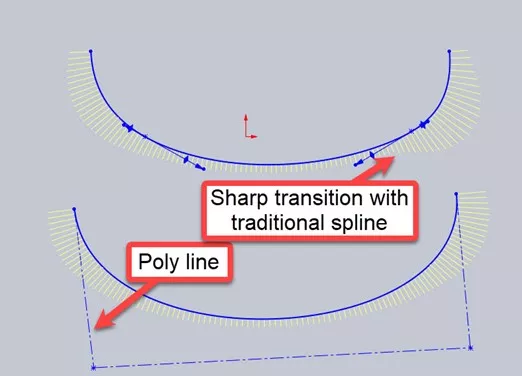 To adjust the sensitivity and precision of the control polygons, select Bezier Curve in the PropertyManager and specify the number of degrees. More degrees make for sharper transitions.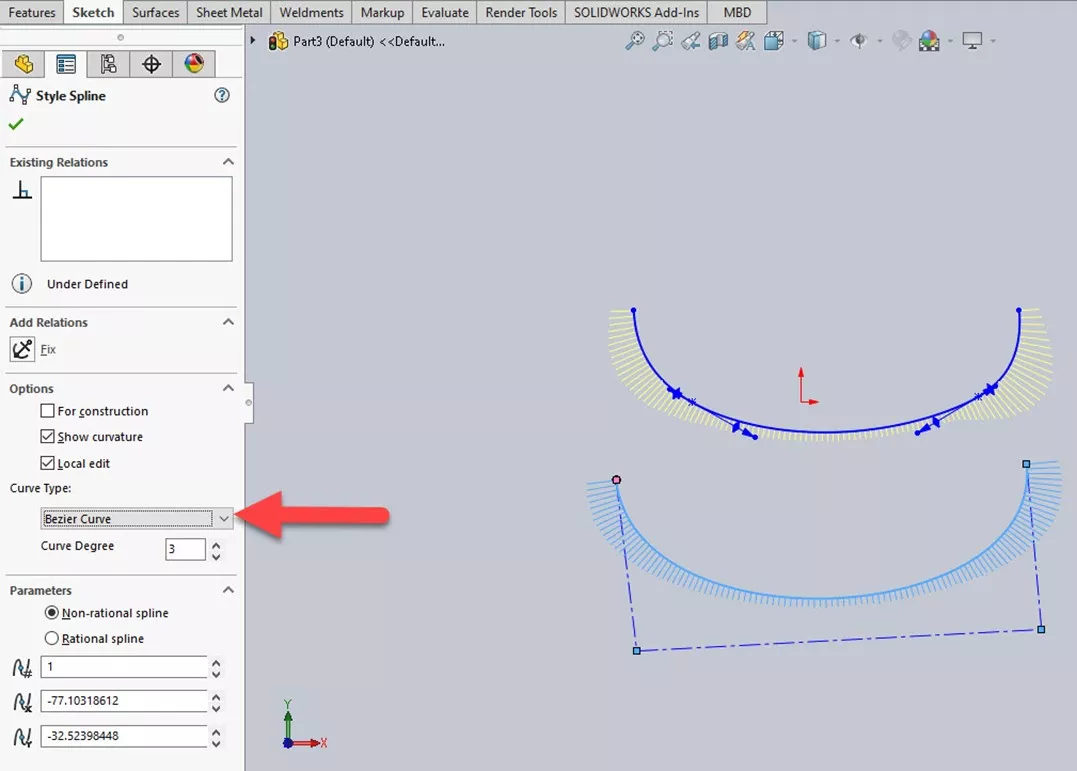 More Advanced Options
One of the biggest advantages of control polygons is the ability to dimension them and add relations. We can do this just like we would with a regular sketch line.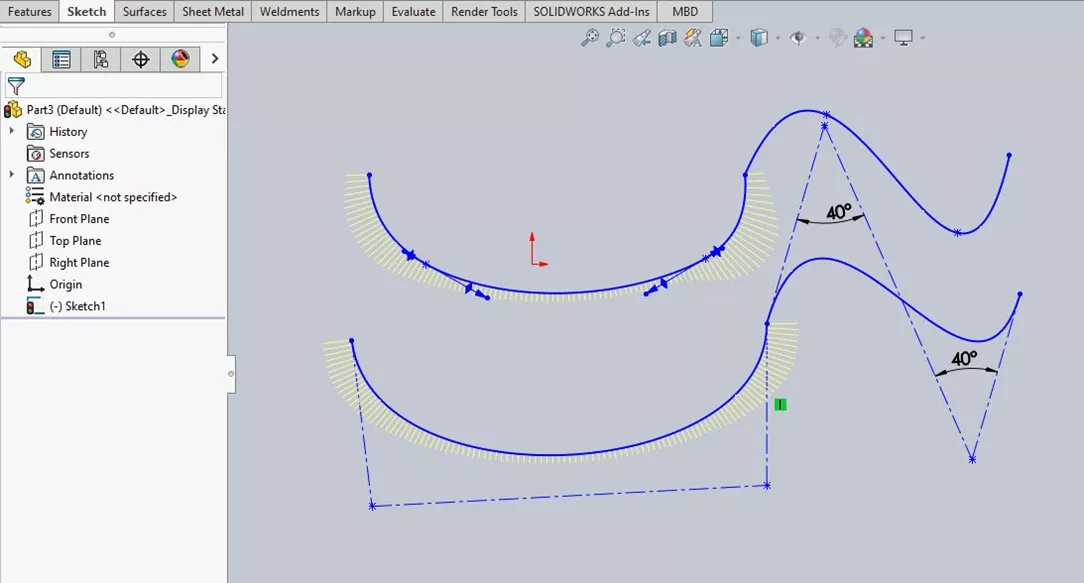 We can also create additional vertices for controlling the polygons by right-clicking the control polygon and selecting Insert Control Vertex. This creates vertices for the selected control polygon, giving us more points to click, drag, and use to control the Style Spline.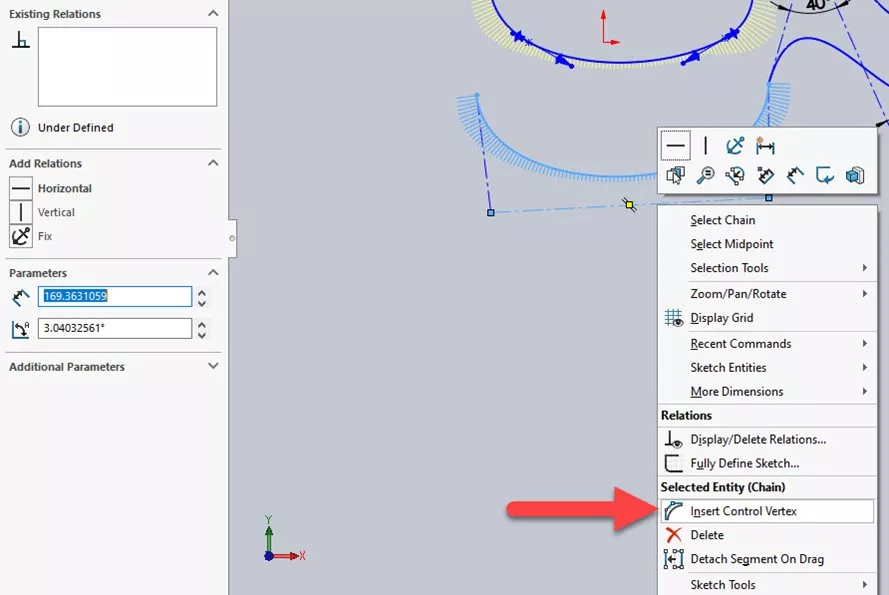 Want to learn more about SOLIDWORKS Splines? Check out our ultimate guide and become a super user in no time.
More SOLIDWORKS Tutorials
Ultimate Guide to SOLIDWORKS Splines
Breadcrumbs in SOLIDWORKS Explained
SOLIDWORKS Weldments: Corners, Gussets, & Bounding Box
Managing External References in SOLIDWORKS Assemblies
SOLIDWORKS Top-Down Assembly Modeling Quick Tip