Over the last 30 years, Stratasys FDM technology has built the strongest reputation in 3D printing for delivering on the promise of stability, reliability, and simplicity in manufacturing. Their closed ecosystem, in which they controlled the entire software and hardware workflow, could be credited for much of the success experienced by their customers. Limiting material options was a straightforward way of ensuring a positive outcome for users with their FDM systems.
But naturally, engineers start to desire a little more each year out of their tools. As their skills improve and they become more comfortable with the technology, their desire for broader applications increases and they seek to expand the capabilities of the systems that have treated them so well.
Stratasys recently announced that beginning with the Fortus 450, a 3D printer designed for rigorous 24/7 production, users will have the option to bring new materials to the platform, and access to previously untouchable print parameters.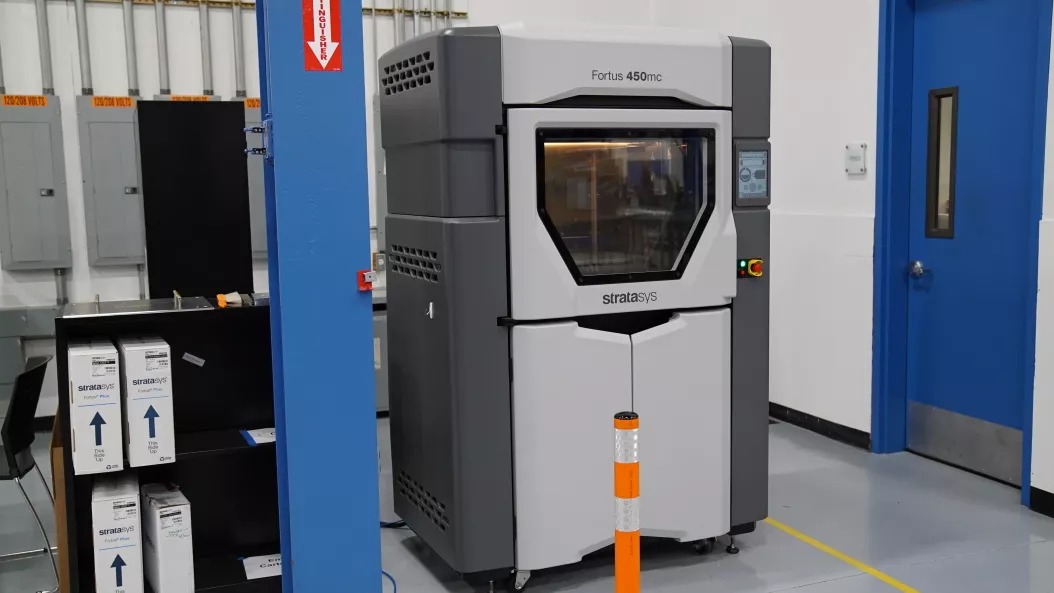 New Stratasys Material Ecosystem for FDM Technology
This new material ecosystem will consist of three tiers: Preferred, Validated, and Open Materials.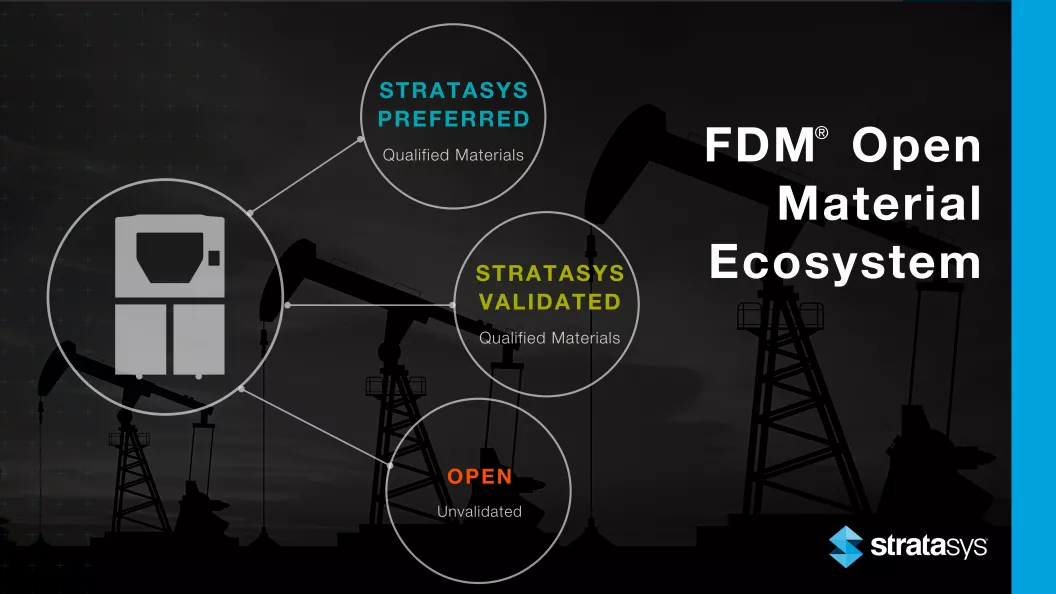 The

Preferred Material

group will be populated with the

Stratasys materials

available today, direct from Stratasys. These materials have been tested and optimized by Stratasys, for Stratasys.

The

Validated Materials

will be new materials, developed by third-party partners but channeled through Stratasys for basic testing and validation. This is an exciting category, sure to be filled with popular materials from well-known manufacturers. Several materials are slated to be available at the time of launch, and we can expect the number of validated materials to accelerate with time.

Lastly, the

Open Materials

category will allow Stratasys Fortus 450 users to pursue third-party materials (or even their own proprietary materials) that haven't undergone any testing from Stratasys without waiving the warranty of the machine!
Suggested Reading >> Open Material Option FAQ
Having open materials is an option Stratasys FDM users have been anxiously waiting for. These users are willing to experiment, take on some responsibility for success, and push their 3D printing efforts to a new level. This is the beginning of Stratasys superusers!
So, now that you can print anything… what will you create?
Stratasys has successfully allowed open material options for their Origin One, Neo Stereolithography, and PA11 material for the H350. You can learn more about these technologies and more below.
More 3D Printing News
Meet the Stratasys H350 3D Printer
GrabCAD Shop: Improve Communication & Collaboration
The Big Reveal! Stratasys Unveils 3 NEW 3D Printers
Binder Jetting and Stratasys? Meet SAF Technology
New Stratasys ABS-CF10 Carbon Fiber Composite 3D Printing Material