SOLIDWORKS has recently migrated its customer data to a new business system. To streamline web logins, users will no longer sign in with a SOLIDWORKS ID but will transition to a 3DEXPERIENCE ID.
SOLIDWORKS Admin Portal Moved
If you have recently attempted to log in to the SOLIDWORKS Admin Portal, you may have seen the message stating that the SOLIDWORKS Admin Portal has been discontinued. This does not indicate an issue with your login - the site has been disabled.
The ability to manage users has been moved to DSxCient Care: https://dsxclient.3ds.com/
The ability to view Product information has been moved to: https://myproducts.solidworks.com/
The CAD Admin Dashboard is currently inaccessible, but SOLIDWORKS is making every effort to restore it after the full migration of Customer Data is complete.
The 3DSupport App
Users now have access to the service request system 3DSupport App.
https://dspart004-eu1-partners-ifwe.3dexperience.3ds.com/
This access allows users to add input on a service request and view GoEngineer and SOLIDWORKS updates directly. Users can also upload videos and images.
Important: Do Not Create your own service requests. Your reseller should always be the first line of contact. Service Requests may take days to receive a response, and our support team is available to assist you Monday through Friday 8am-8pm Eastern Time. Most of the Service Requests users have been attempting to submit do not need the assistance of a SOLDIWORKS technician. The new system is not set up to manage these well, and we are currently not responding to them.
If you reach out to GoEngineer Technical Support and a Service Request needs to be created, you will be added as a contact so that you receive updates and can add input.
Access Issues
If you are receiving errors accessing any site, do not use your previously saved links. These are leading to many erroneous errors and misleading users to believe they have issues with their login. Use one of the clean links below.
To troubleshoot all login problems, start by logging into https://www.3ds.com/
This ensures you have created your 3DEXPERIENCE ID.
If the issue persists, open a new or private browser (e.g., Chrome Incognito). If you can now access 3ds, then attempt to access the original site. Getting stuck in either the update or verification loop shown below is generally resolved with one of the above solutions.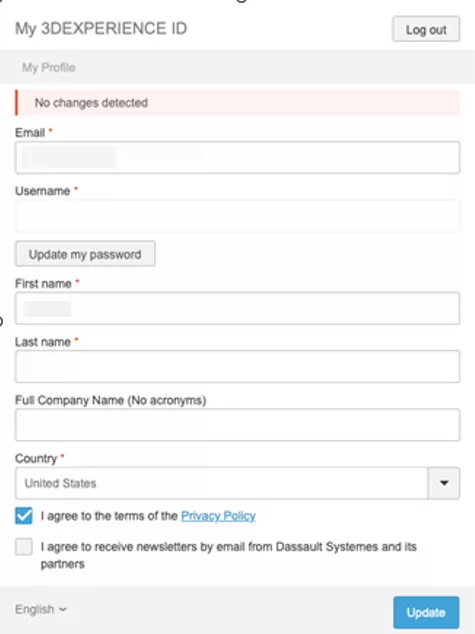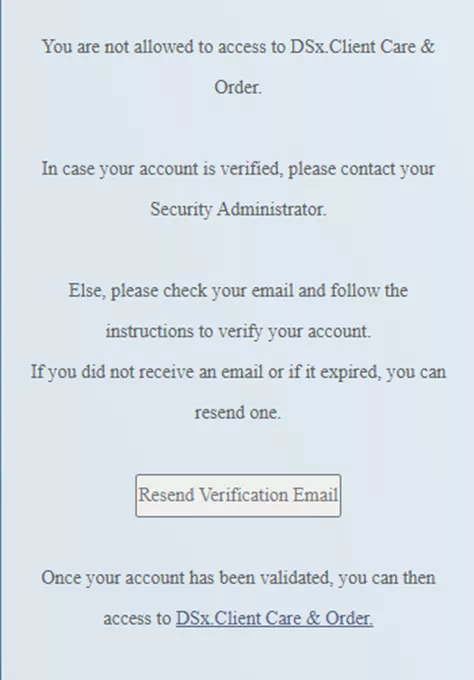 If you receive the error shown below, more than one email is associated with your login. Contact technical support for assistance with this issue.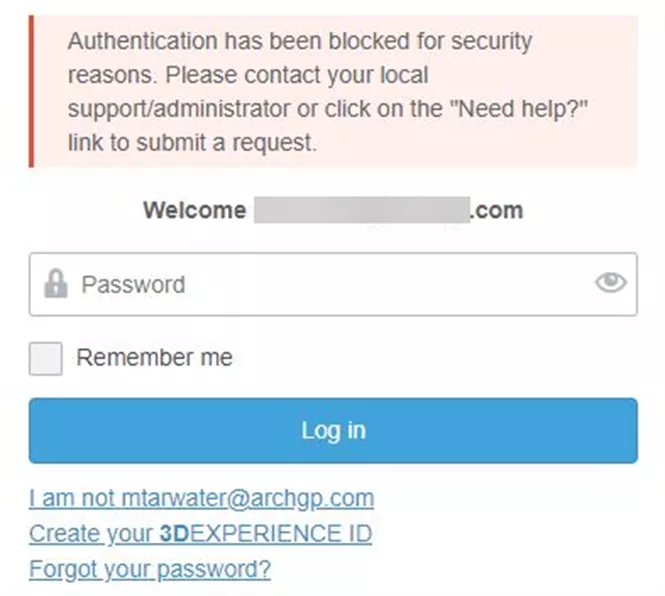 If you log in to the Customer Portal and see padlocks - this is intended. The Customer Portal is being retired. Some users already have lost access, whereas others see padlocks on their account.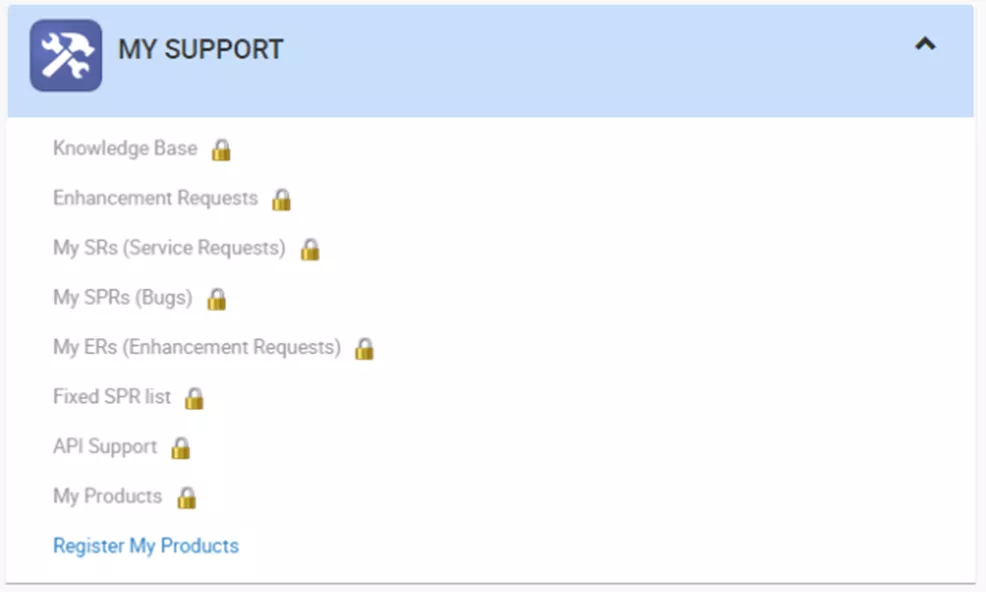 If you receive the error below, you will need to be given permission to access the specified site.
Contact the administrator at your company.
If you are the administrator or do not know who the administrator is, contact your technical support to assist you.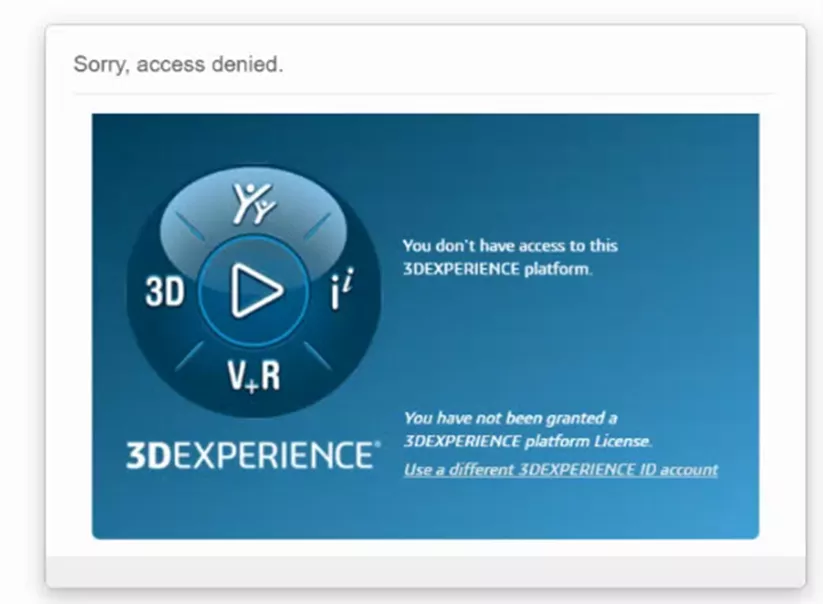 Login failed, please try again can indicate a few things. If you are accessing the Customer Portal, your company may have been fully migrated, and therefore, no longer have access to the Customer Portal.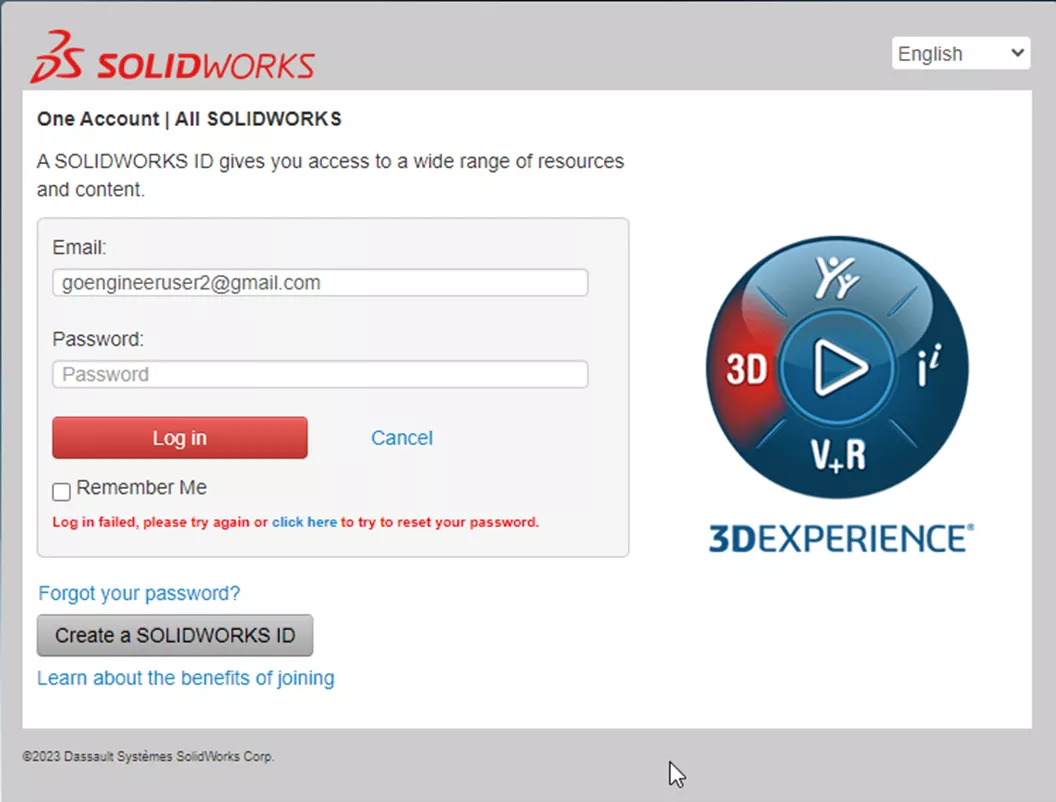 If you are still experiencing access issues, contact technical support for further assistance.
Editor's Note: This article was originally published in July 2023 and has been updated to reflect SOLIDWORKS Admin changes.
More SOLIDWORKS Articles
Temporary SOLIDWORKS Certification Vouchers Procedure
New Updates! GoEngineer Customer Portal: Manage Assets, Maintain Users, & Training
Updated! How to Submit a SOLIDWORKS Enhancement Idea
3 Design Automation Tools Included in SOLIDWORKS
How to Create a SOLIDWORKS Rx in SOLIDWORKS, Electrical, and Composer