SOLIDWORKS Composer users can link views to thumbnails in the viewport. Navigate to specific views by clicking directly in the viewport on the thumbnail of the view that one wants to navigate to. Doing so simplifies Composer documents for viewers unfamiliar with the program and allows them to seamlessly navigate views in Composer Viewer.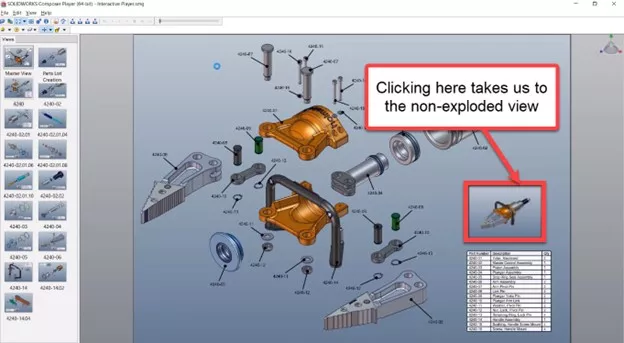 How to Link Views
To insert a linked view, hold CTRL on your keyboard and left-click to drag the view into the viewport.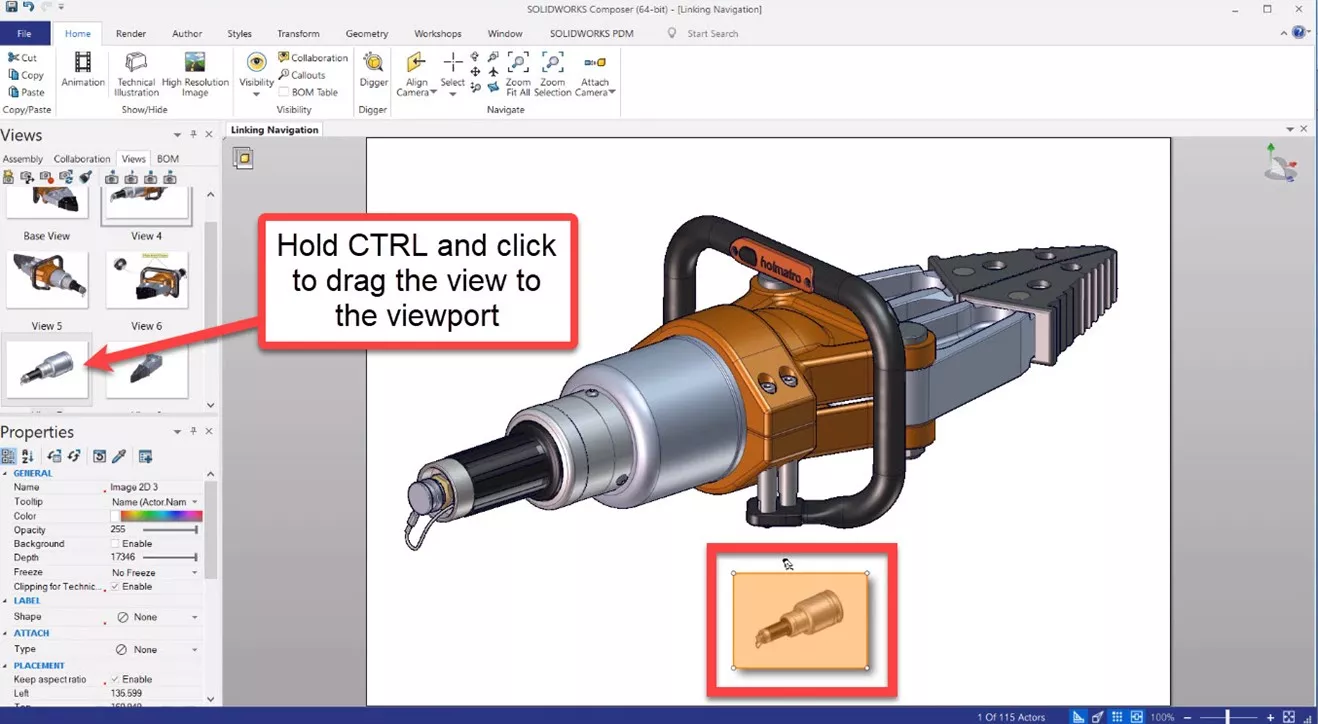 Insert a tooltip (or other leader type) to visually link the thumbnail to the main view by selecting Type under Properties > Attach. Then, select Arc tooltip from the dropdown menu.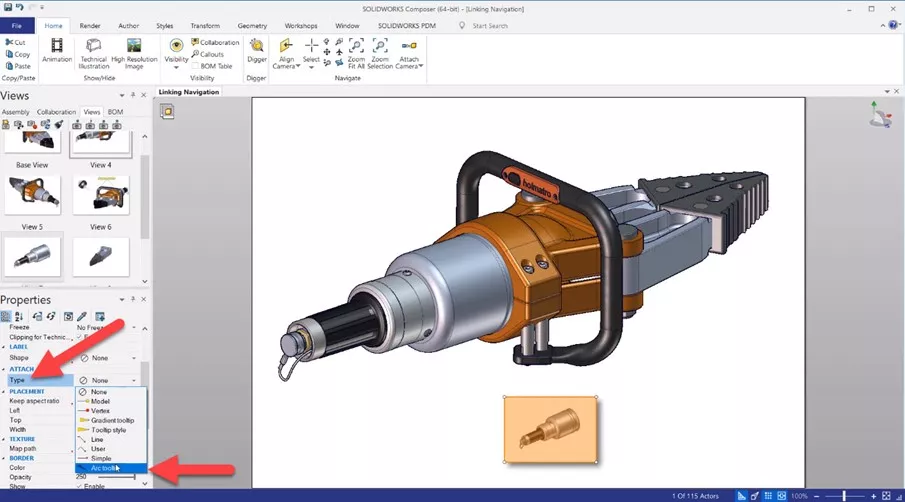 To test the linked view, exit design mode by toggling the icon on the bottom left of the Composer window. Click the view to test it.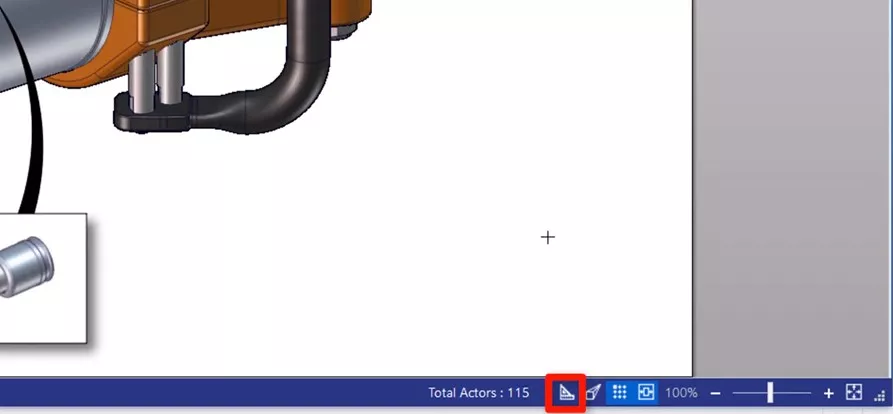 Manually Specifying Which View is Linked
To change which view is linked by the thumbnail in the viewport, select Link under Properties > Event. This lets us select which view to link it to and select other link types from a dropdown menu.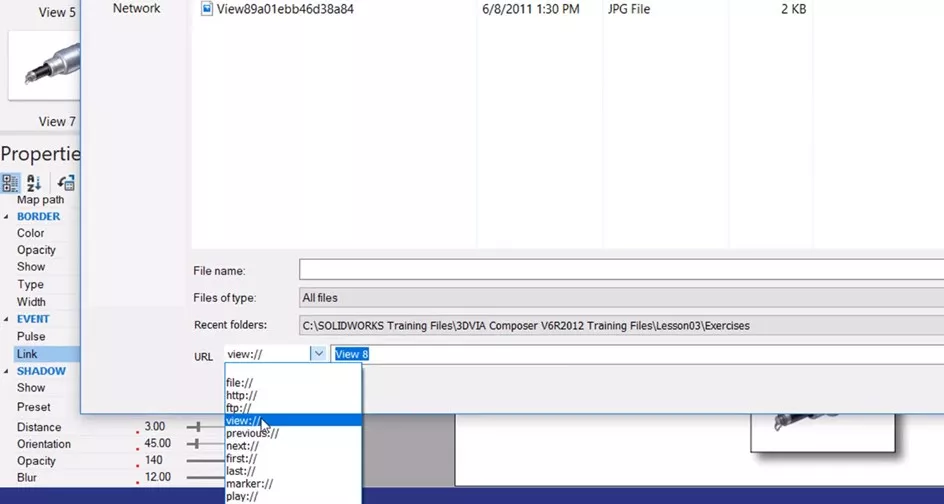 To learn more about linking views in SOLIDWORKS Composer, check out our YouTube video below for an in-depth demonstration of the tools and features discussed in this article.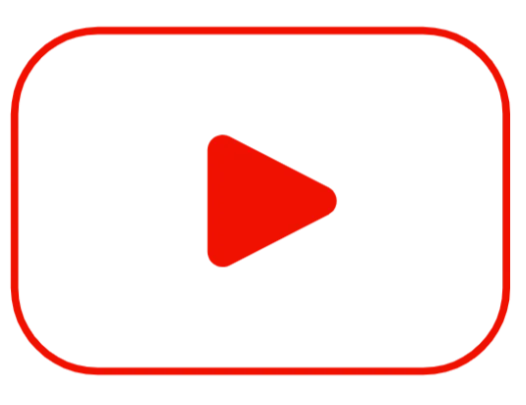 SOLIDWORKS Composer - Linking Navigation Views
More SOLIDWORKS Composer Tutorials
Mirror Parts with Symmetrize in SOLIDWORKS Composer
SOLIDWORKS Composer Remove Watermark Tutorial
Export High-Quality Videos with SOLIDWORKS Composer
Saving SVG as Webpage HTML in SOLIDWORKS Composer