There are lots of different GPU (Graphics Processing Units) options available for SOLIDWORKS CAD and SOLIDWORKS Visualize rendering software. Three notable options are from NVIDIA's new RTX series (formerly known as Quadro - a name change that helps differentiate gaming GPUs from workstation GPUs) the RTX A6000, RTX A5000, and RTX A4000.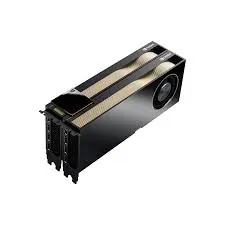 The NVIDIA RTX A6000 is their new flagship model with 48 gigs of vRAM 10752 CUDA cores and 84 RT cores. This graphics card is truly a masterpiece that delivers everything Designers, Engineers, Scientists, and Artists need to meet the most graphic and compute-intensive workflows.
In this article, we'll discuss what graphics cards are available on the market, graphics cards for SOLIDWORKS users, and debunk some false perceptions. We'll also share a video demonstrating SOLIDWORKS Visualize using the latest NVIDIA RTX A6000. Now let's dive in.
(Note: We're here to help. GoEngineer, Dell, and NVIDIA have teamed up to create engineering workstations fine-tuned to your applications at never-before-seen prices and discounts exclusive to GoEngineer customers. Learn more about the GoEngineer and Dell Expert Network here or by following the link from the image below.)

The CAD Experience - Breaking the Chains!
Direct editing, surfacing, importing, and large assemblies can always push your graphics card to the limit.
As someone who is experienced in mold design, plastic part design (draft everything), multi-solid/surface body, and complex assemblies, I take pride in being able to push the limits of SOLIDWORKS as well. Through my experience and day-to-day use, I found that my workstation paired with the RTX A6000 is just the kind of marriage of hardware I need to get the job done with confidence.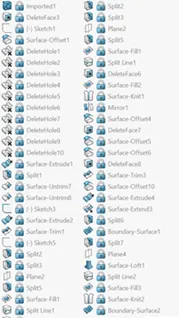 Imagine you were a mechanic, and all you had was a crescent wrench and basic hand tools…now break the chains! Here comes a 6ft x 8ft tool chest rolling in with electronic and pneumatic tools galore, punch set, bearing press, torch, etc. Now you can really fly and get the job done. There is no better feeling than knowing you have the right combination of tools and hardware and the RTX A6000 completes my workstation build.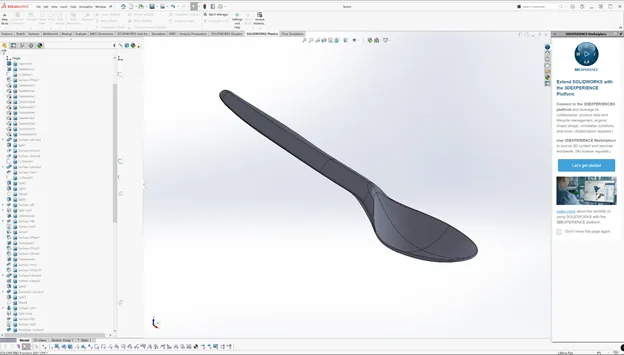 Workstation Graphics Cards vs Gaming Graphics Cards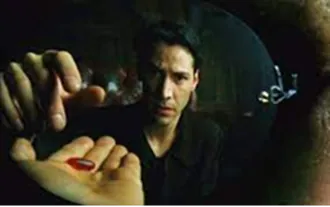 The ol' red pill vs. blue pill. Workstation graphics cards are built with performance and stability improvements to provide an uninterrupted experience while designing and creating. All workstation graphics cards come with ECC RAM (error-correcting code), clock and speed that guarantee performance over long durations plus drivers that support your specific software needs. NVIDIA has integrated additional RAM into their workstation graphics cards which is helpful for opening large files or crunching large amounts of data.
Gaming graphics cards are ideal for showing a lot of detail with high speed and often are overclocked for maximum performance. However, when using CAD or rendering software, we often favor quality and reliability instead.
Common False Perceptions
"Workstation cards aren't worth the extra money". Some folks believe that gaming cards work just as well for both software applications and gaming and therefore aren't worth the added expense, but I can assure you that this is not the case. Yes, it is true that workstation graphics cards can be more expensive than gaming graphics cards, (in some cases two/four times as much), therefore it's easy to ask, "if I don't get two times the performance as the gaming equivalent card, is it worth it?" If you're on a tight budget or you're unfamiliar with the difference between the two, it's easy to side with the gaming crew.
Now, this doesn't mean if you have a workstation card you can't game, or a gaming card won't run SOLIDWORKS; say you're an engineer during the day and a gamer at night - you can still have the best of both worlds.
When comparing an RTX A6000 to an RTX 3090, the performance in gaming is relatively equivalent. But the real story here is how reliable, crash-free, and stable your system is running high-end software like SOLIDWORKS and Visualize on dedicated drivers updated quarterly.
"I'll just run a gaming card and trick the system by manually installing the GPU driver for a corresponding workstation GPU"
Let me assure you this has its own side effects too. In fact, I've seen worse outcomes using this method rather than just using the dedicated driver for your specific GPU. You can think of this as putting gasoline in your diesel engine vehicle.
CUDA Cores Make SOLIDWORKS Visualize Happy
Now that we've gotten some GPU banter out of the way, let's go ahead and take a look at the video below that showcases how we can use the new RTX A6000 and SOLIDWORKS Visualize.
A scenario I often hear from customers after they've purchased a GPU is that they see that the GPU is not being a hundred percent utilized inside of Windows Task Manager. It's important to remember that GPUs are multifaceted instruments that have various ways of crunching data and information and that's completely dependent on the software that they're using.
In our case, SOLIDWORKS Visualize is mainly using CUDA Core processing for Ray tracing and rendering. So, in your Task Manager, you will need to turn on a graph that shows CUDA Core usage and not global 3D GPU usage.
After enabling this graph you'll find that Visualize can use 90 to 95 percent of your CUDA cores for active rendering. You can see in the picture below what this might look like for you.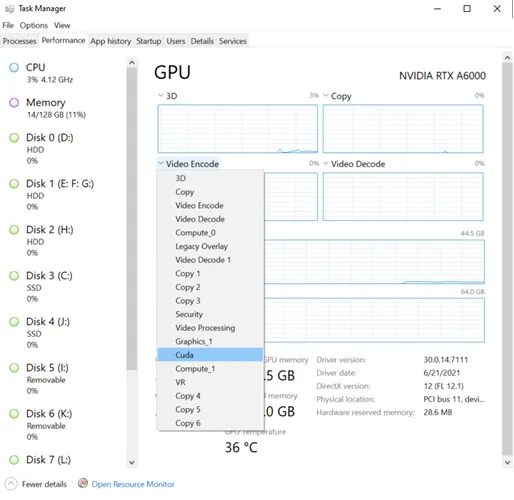 Conclusion
In my experience, the NVIDIA RTX A6000 is an excellent GPU. On any given day, I'm using SOLIDWORKS CAD, SOLIDWORKS Composer, SOLIDWORKS Visualize, as well as a multitude of video rendering tools like OBS Studio, streamlabs, stream deck, DaVinci Resolve, Adobe suite products, web editing, and even some gaming here and there.
If your computer life is multifaceted using various software and typical day-to-day computing activities, plus you partake in occasional gaming, this GPU provides a complete, uninterrupted, quality experience that won't let you down on tough projects.
*For complete transparency, I've listed my computer specs below:
The topics discussed in this article are brief and concise. There's always a deeper proverbial hole to dive into when learning but I hope this got you intrigued enough to search for answers and options that are best for you.
As always, thank you for your time, and be sure to check out additional content on our technical blog and YouTube channel.
Related Articles
Design Faster and Smarter with SOLIDWORKS 2021
Best Workstations for SOLIDWORKS: Hardware Configurations
Navigating the New SOLIDWORKS Video Card Testing Site
How to Troubleshoot SOLIDWORKS Crashes
Related Videos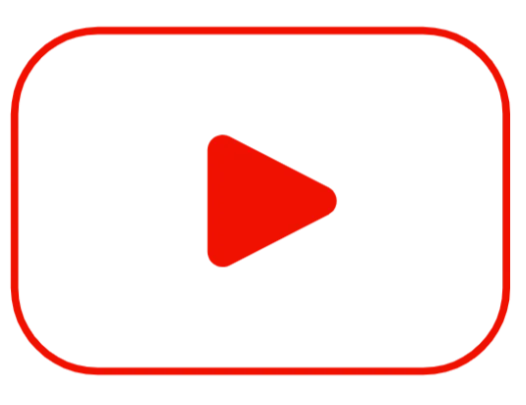 GoEngineer and Dell Webinar - 4k Monitor Options for SOLIDWORKS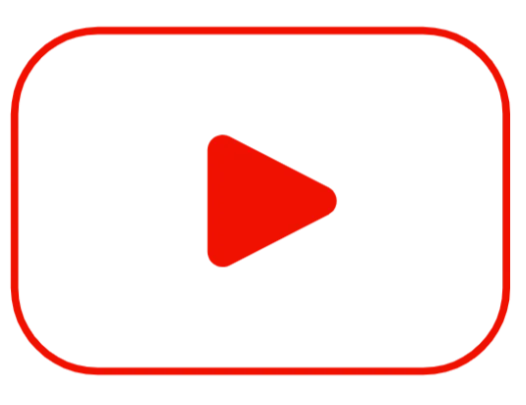 GoEngineer Dell NVIDIA Webinar - Visualize and Hardware Configurations