We often hear from customers looking for ways to show Bend Lines on the drawing of sheet metal parts. There are several ways to get Sheet Metal Bend Lines to show (or not show) in a SOLIDWORKS drawing. This quick tutorial explains how.
Where to Find Bend Lines
First, we need to know where the Bend Lines are stored/created/saved. In a part generated with the Sheet Metal tools, Bend Lines are stored in the Flat Pattern feature. Show/hide and suppress/unsuppress to control how and when these sketches are displayed. By default, they are always in the Folded configuration, unsuppressed and hidden, and in the Flat configuration, unsuppressed and set to shown.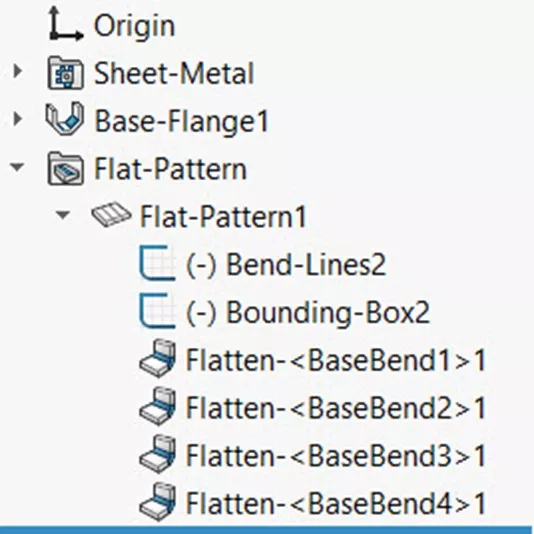 On the drawing side of things, by default, when inserting a Flat Pattern View from the View Palette or the Model View command, it will auto-generate a derived configuration in the part file and drop in the Flattened view with Bend Notes.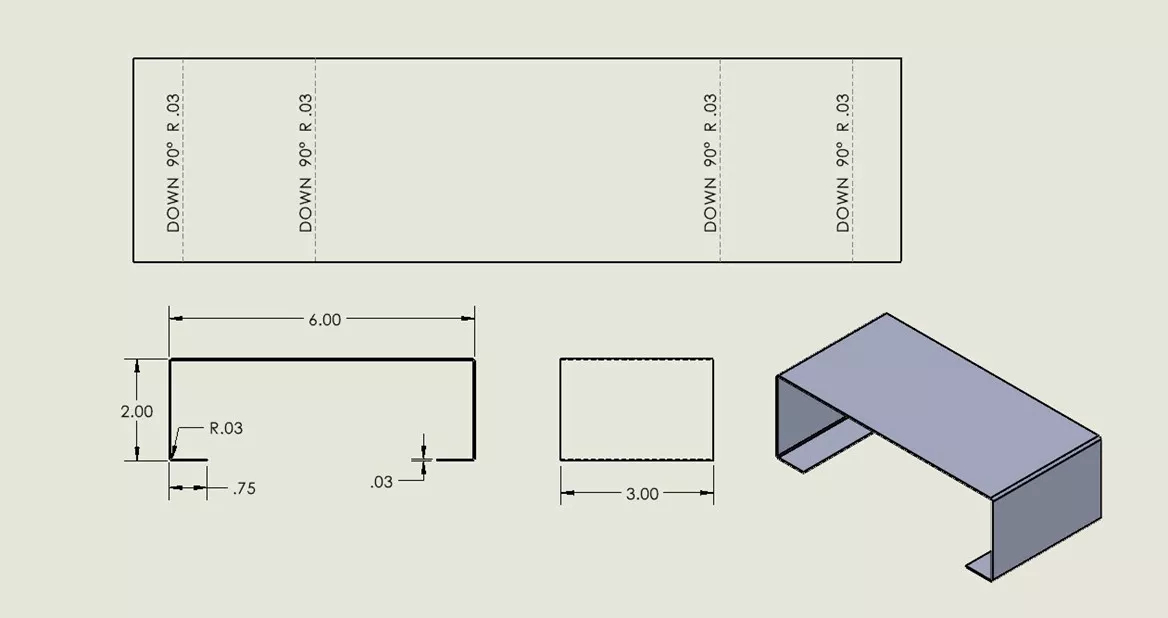 If your view does not display properly, here is what you want to look at:
No Bend Lines, but Bend Notes are Shown

First, in the Heads-up View toolbar, ensure the Hide/Show Items tool (eyeball) is not enabled. Enabled, this will hide all items.

If you still do not see them, prior to SOLIDWORKS 2022, your sketches are more than likely not set to View. Go to the View dropdown menu or the View Heads-up menu and select Sketches.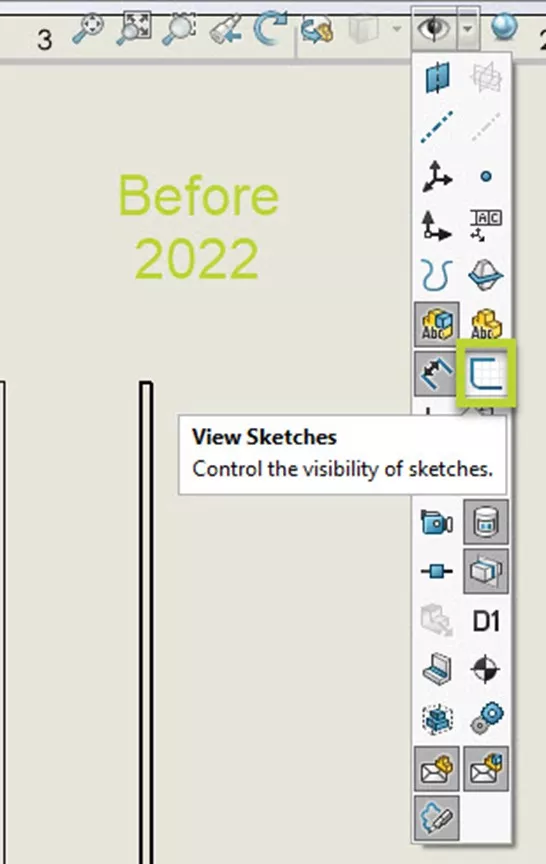 In SOLIDWORKS 2022, Bend Lines were separated out from sketches, so you can hide sketches, but still keep bend lines visible. Go to the View dropdown Menu or the View Heads-up menu and select Bend Lines.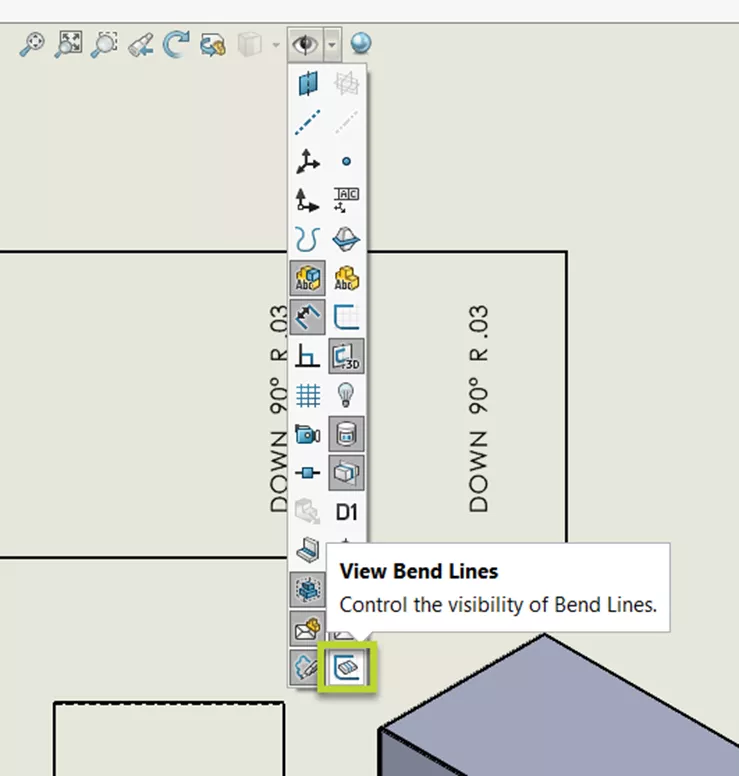 No Bend Lines or Bend Notes are Shown
The Bend Line Sketch for that view is more than likely not set to Show. Go to the FeatureManager Design Tree, expand the View, and drill down to the Bend Line Sketch. Right-click on it and set it to Show.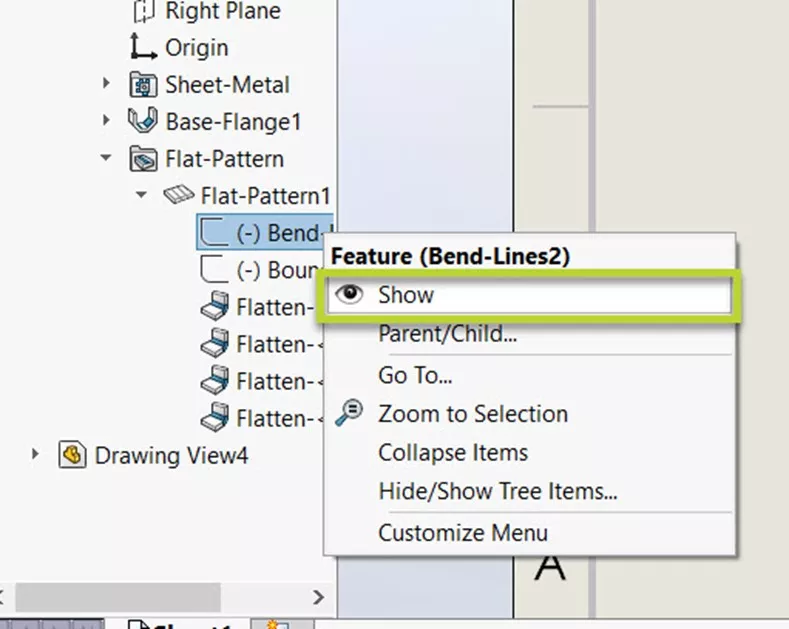 If the bend lines were hidden in a flat pattern drawing view and the bend notes were present, the bend notes were also removed.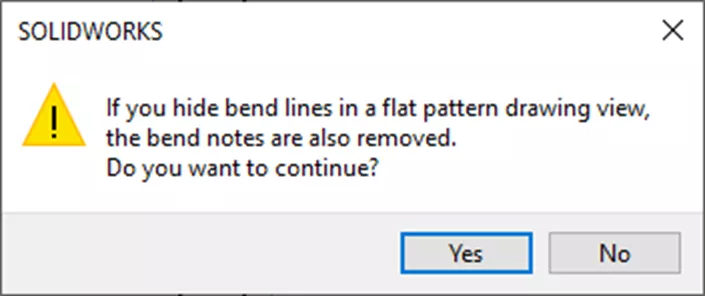 To display missing bend notes, right-click on/in the View, select Properties, and set the bend notes checkbox to show.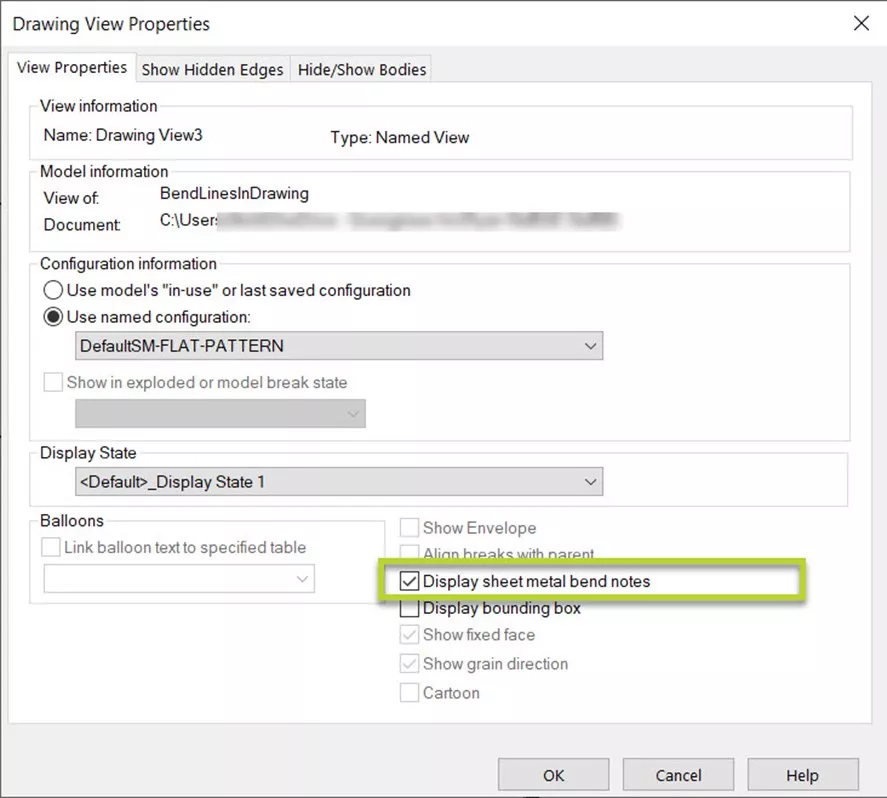 Note: If the bend notes were not there upon creation of the Flat Pattern view, but the bend lines were, the document property in the drawing was most likely unchecked.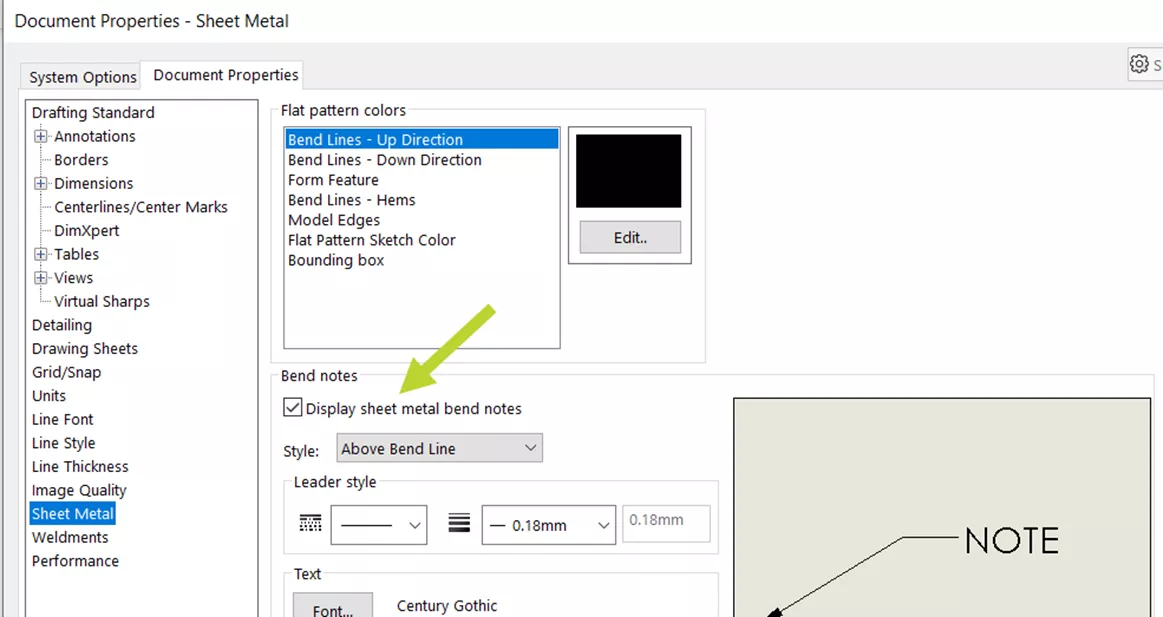 The final issue is too many lines shown in the flat pattern. This could be a result of editing the Flat Pattern feature in the part file and unchecking the Merge faces check box. By un-checking this, you will now see the start/stop of each face. Checking this back on will remove those lines.

More SOLIDWORKS Tutorials
Easy Way to Hide/Show SOLIDWORKS Dimensions at Part Level
SOLIDWORKS Multibody Sheet Metal Flat Pattern Drawing
Using Sheet Metal Bodies in SOLIDWORKS Simulation
SOLIDWORKS Convert to Sheet Metal Command Explained
Display SOLIDWORKS Sheet Metal Surface Area in Your Bill of Materials