3D printing has become common practice during the development process. 3D printed parts can be used to verify fit, finish, and sometimes even function. The cost to own a 3D printer has come down drastically over the years and with the value they add, they're without question becoming an essential tool for any designer.
If you haven't done so already, check out the line of Stratasys FDM 3D printers GoEngineer offers. There are several applications that 3D printing can be used for to simplify the development and even production phases; in this article, I'll focus on a 3D printing application that we recently used to help us align two parts that are to be welded together.
3D Printing Application for Simple Weld Fixtures
We recently designed a receiver hitch for a 2020 Kawasaki KRX1000 side-by-side. The design involved 3D scanning the back of the car to reverse engineer around, designing the mounting plate and gussets that support the receiver hitch tube, and manufacturing the finished product. One issue we ran into during manufacturing was how to accurately hold the receiver tube to its mounting plate at the correct angle for welding the two parts together, repeatedly. This is where our 3D printed fixture came into play.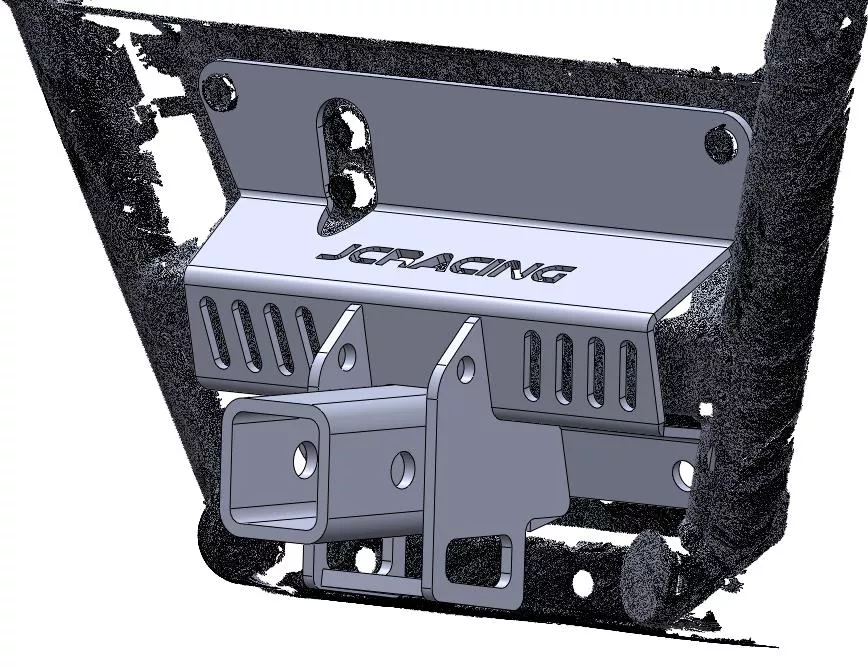 The design of the receiver hitch is shown in the picture above. You can see that the receiver tube is set at an angle relative to the mounting plate such that the receiver tube is aligned parallel to the ground plane. This alignment is critical for the functionality of the receiver hitch.
The pictures below show that when the hitch mounting plate is laying flat on the welding table, we just need a wedge with a locating feature to the mounting plate and a flat surface for the receiver tube to sit on while the parts are tack welded in place. This is just for positioning the tube while it gets tacked in place, so there are no heat or strength requirements and any cheap ABS-like material works fine. (View all Stratasys FDM materials) The blue part shown is the 3D printed weld fixture we created to do this job.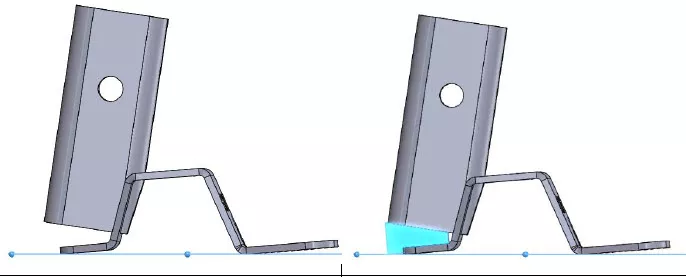 Although simple, this little wedge-shaped 3D printed weld fixture saved a bunch of time during weld set up and helped us keep a repeatable angle while welding the finished product.
With an open mind about the potential for what 3D printing can offer, Go Design!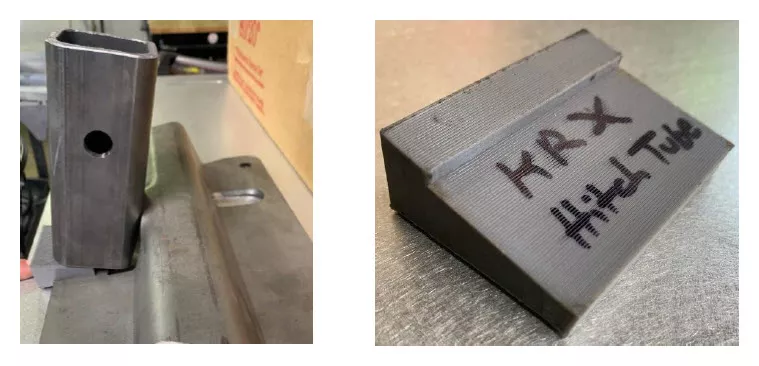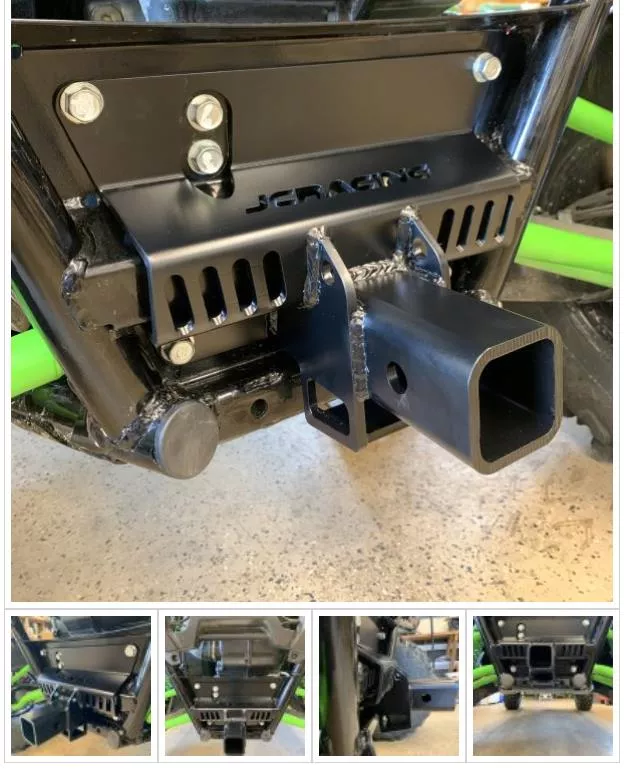 Want to see more? Check out more 3D printing projects below.
About the Author
I'm Jason Carlton, a SOLIDWORKS PDM Specialist at GoEngineer and previously spent the last 12 years as a mechanical engineer for NASA's Jet Propulsion Laboratory. I have been using SOLIDWORKS since 2002, I own a design and manufacturing business called 3D Design Concepts, Inc as well as a product business called JCRACING that focuses on designing, building, and selling aftermarket products for the power sports industry.
More 3D Printing Projects
3D Printed Topographical Map Project: Preventing Future Flood Damage in Mid-Michigan
3D Printed Redesign of Corvette C4 Gas Pedal Mount
3D Printed Trim Panel for Custom Shifters
A Modern Take on a Classic: 3D Printed Fender Telecaster
Designing a 3D Printed Storage Box Using Multi-Body Part Modeling in SOLIDWORKS