What is a Local Vault View?
To access a SOLIDWORKS PDM vault, a user needs to have a local vault view. The local vault view will allow the user to access the files in the vault, check them out and in, transition them through the workflow, and other vault activities.
Creating a local Vault View
A local vault view can be created by running the View Setup Wizard that is installed with the PDM software. The person running the Wizard would need to know the Server name where the SOLIDWORKS PDM vault is hosted and have attached access to this server. If the person running the Wizard is the Admin, this is easy, but in a larger rollout, the admin may not be able to be the one to complete this step. This is where the .CVS file is useful. The .CVS file can be used to create the local vault view from a file that the user can launch from their desktop.
Creating a .CVS file
To create the file start by typing the Run from the Start menu and enter this command:
"C:\programs files\solidworks pdm\ViewSetup.exe /a"
Adding the trigger /a will create the file.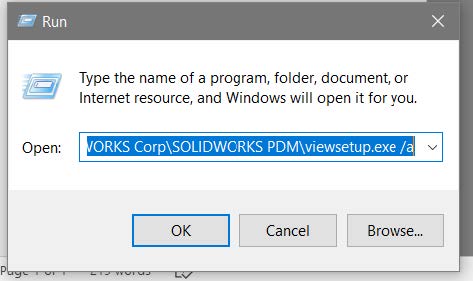 The View Setup Wizard will start; follow the steps for creating the vault view.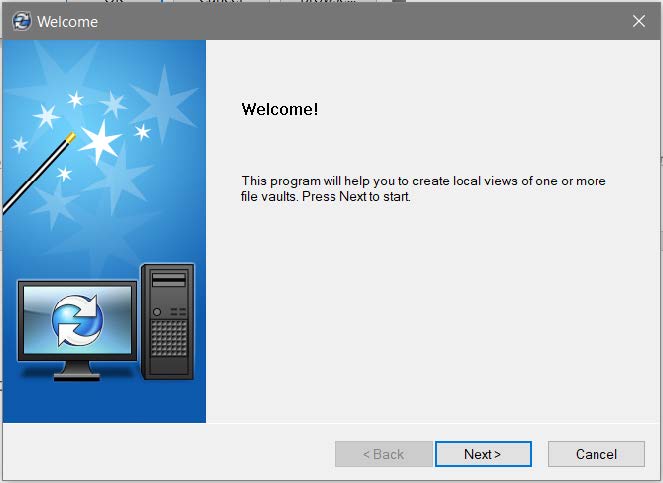 Select the server where the vault is hosted.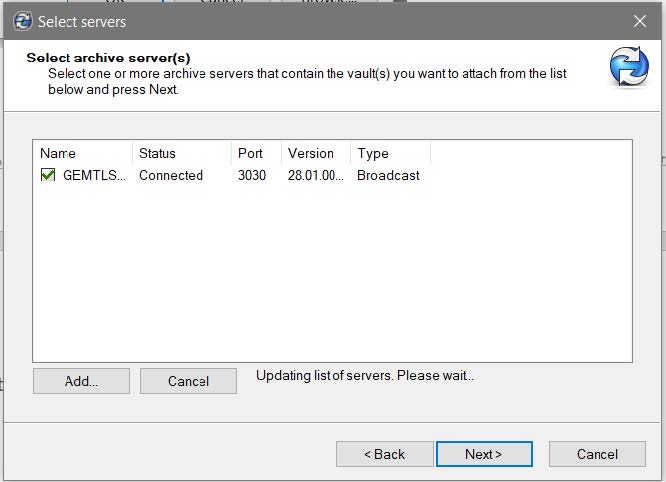 Select the vault.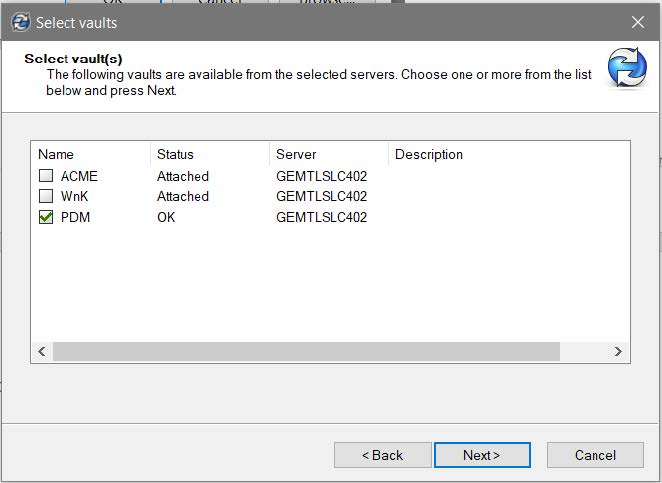 Select the location.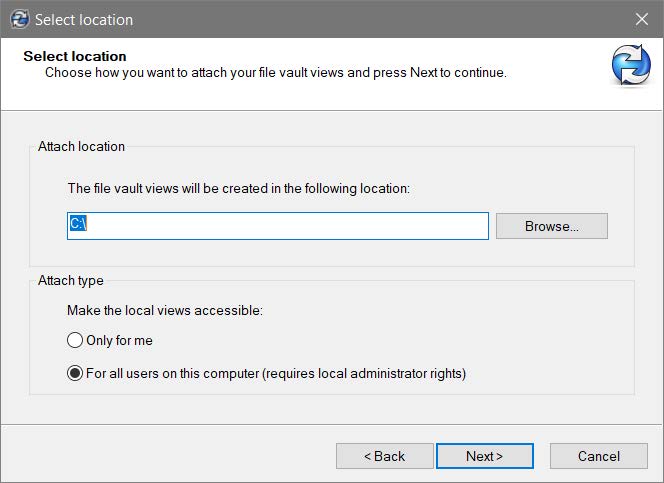 Then click finish.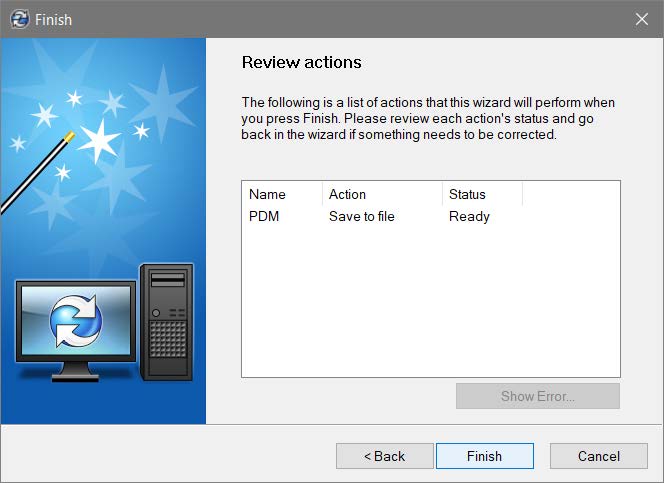 When finish is selected, the wizard will prompt for a location to save the .CVS file.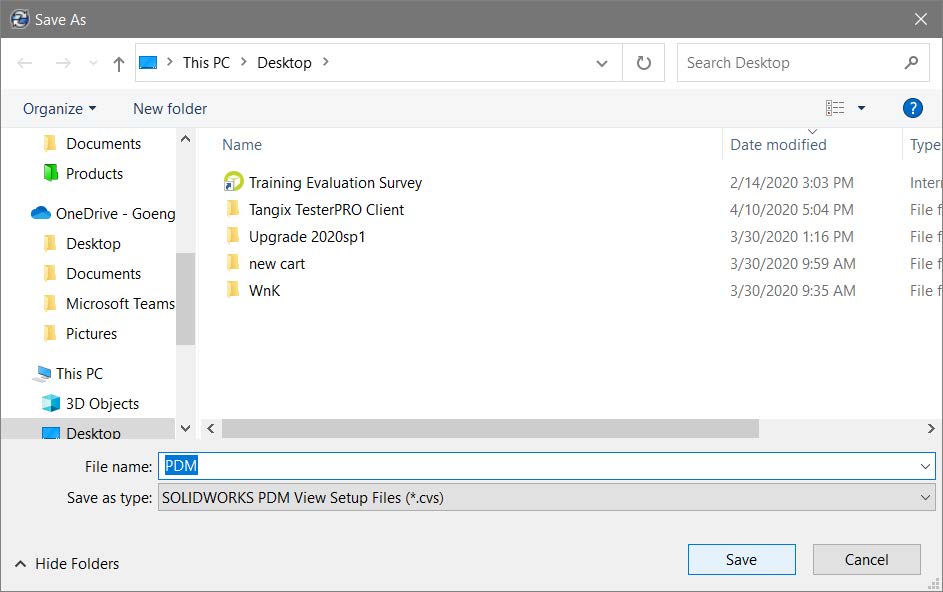 The .CVS will be saved and is now ready to use.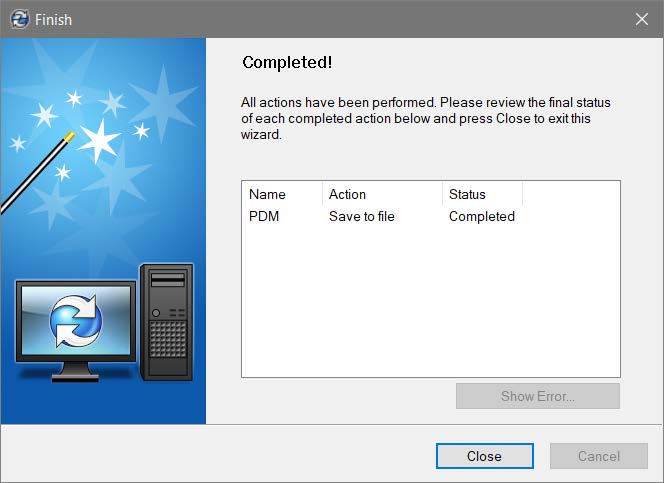 Using the .CVS file
Now that you have the .CVS file, the end-user can launch it on his machine by double-clicking on the file from the desktop.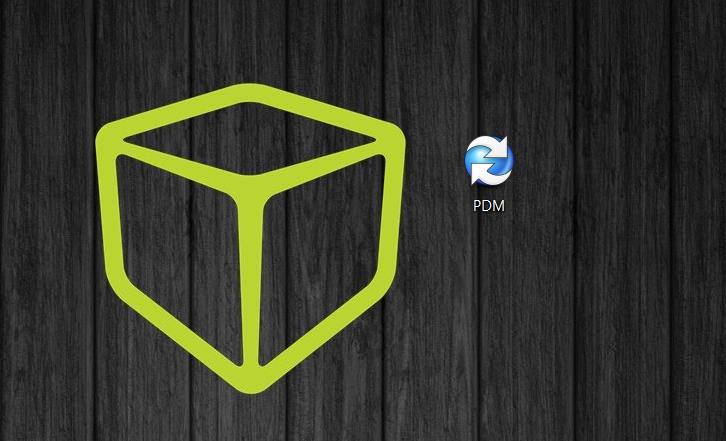 That will automatically launch the wizard.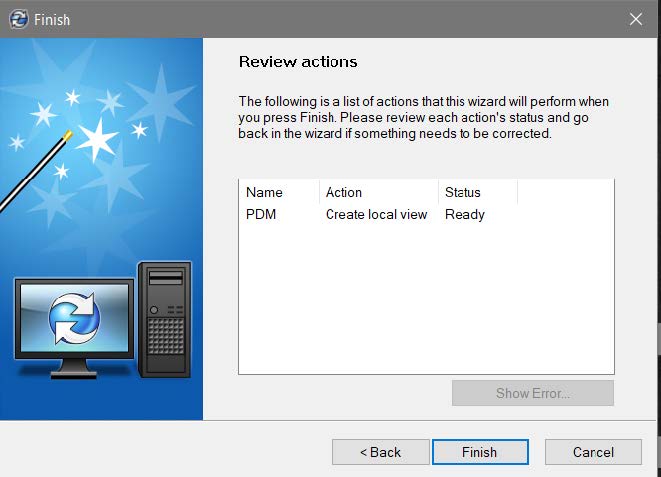 The user must select finish, then they will then be prompted to log into the vault. After logging in, the local view will be created.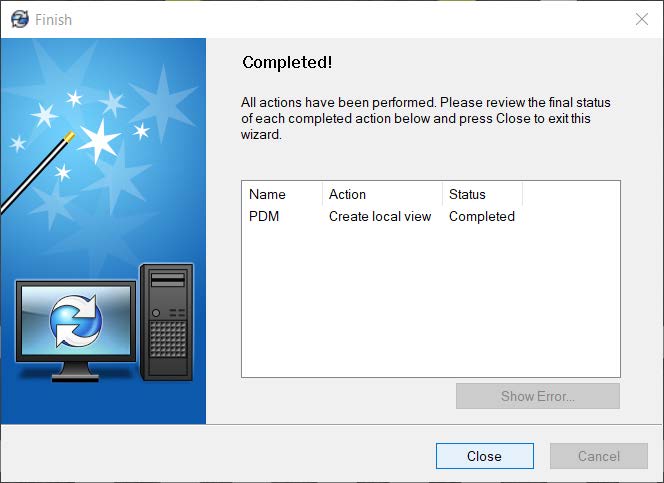 Now that the local vault view is created, and the user can now access the vault.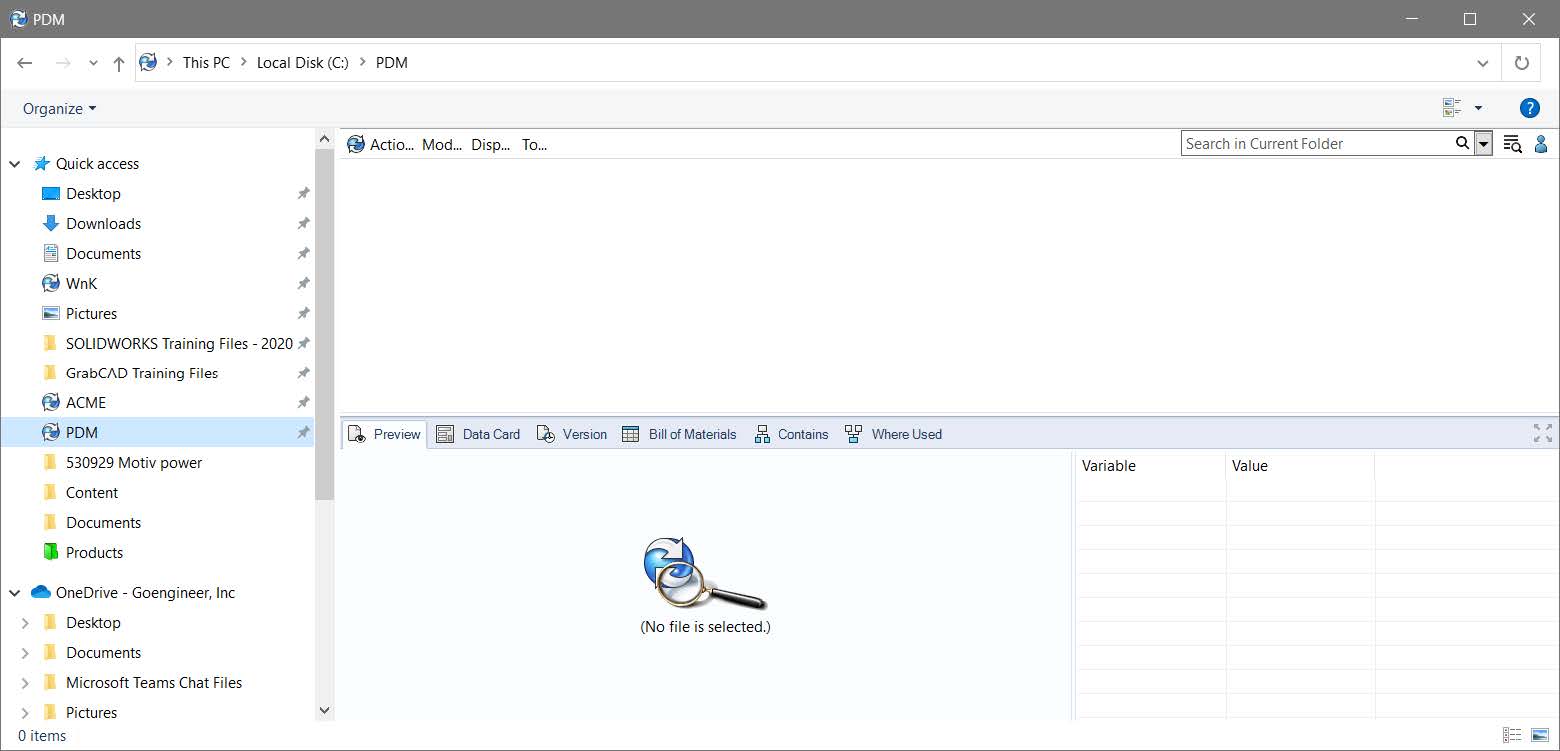 Note: If you are a GoEngineer customer and have questions concerning this article, please contact our support team.
More SOLIDWORKS PDM Articles
SOLIDWORKS PDM Undo Checkout By Other Administrators
Managing SOLIDWORKS PDM Licenses
SOLIDWORKS PDM - Excel Document as a Form
Customizing SOLIDWORKS PDM Checked Out By Column
Sharing Your SOLIDWORKS PDM Vault Without Sharing Licenses