Want to change a feature's properties to match an existing SOLIDWORKS feature? Feature Paint lets you copy a feature's properties, such as dimension and appearance, and apply it to another feature or set of features. This applies to holes, fillets, chamfers, and many other applications.
Where is Feature Paint Located?
Feature Paint is part of SOLIDWORKS Utilities and is located under Tools > Feature Paint or by searching for it.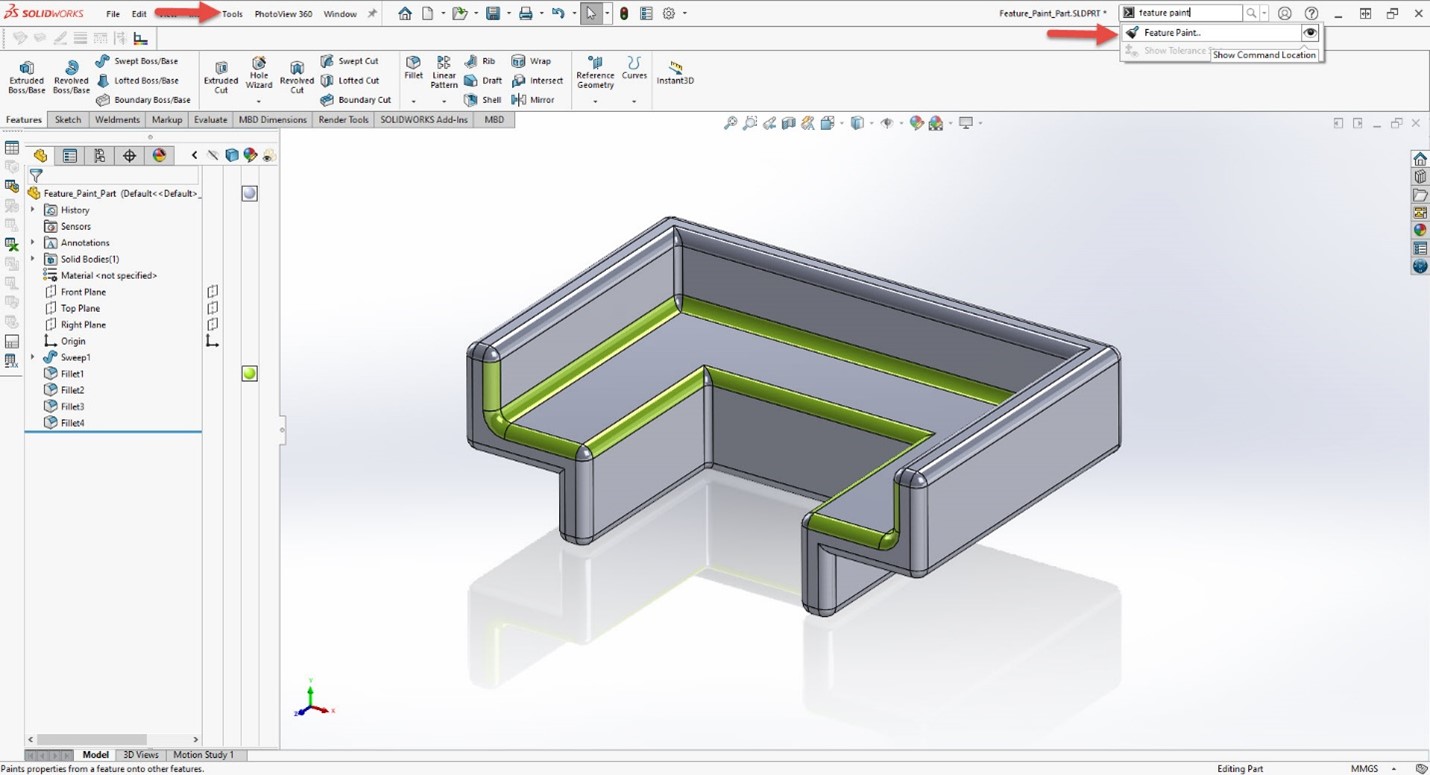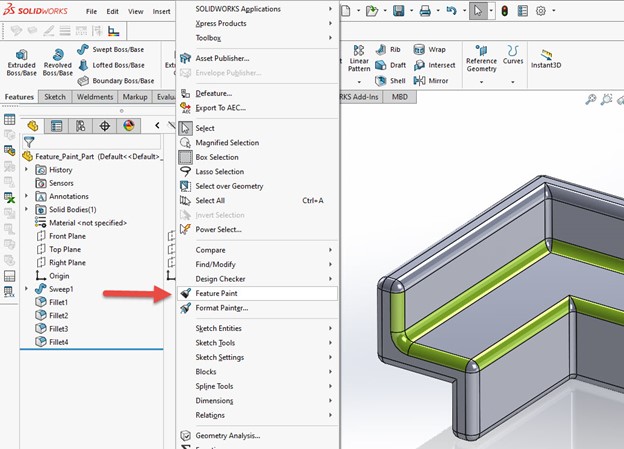 Related Article >> Searching for Functions in SOLIDWORKS 2021
SOLIDWORKS Feature Paint Example
For example, let's say I created multiple fillet features on a model but decide a different size fillet would work better. Do I have to edit them all one at a time? Nope! This is where this tool shines.
Select the feature to copy. Then, select the feature to copy their properties to. In the box below your selections, you will see the feature properties getting copied.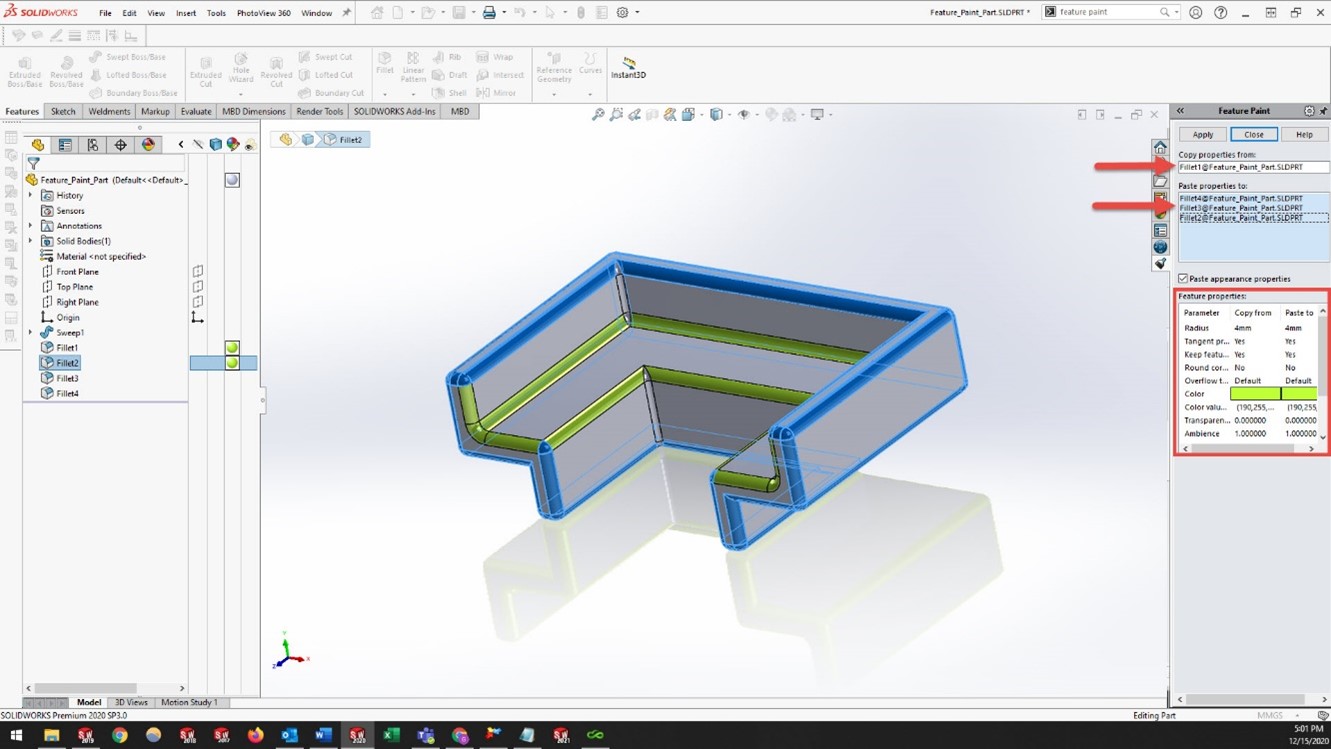 Click Apply and you're done! It's that easy. Learn more about SOLIDWORKS Utilities below.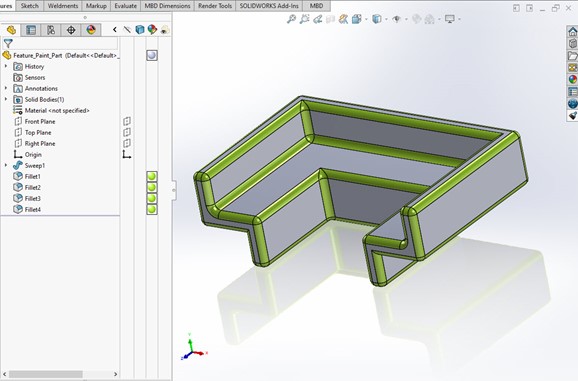 Expand Your SOLIDWORKS Utilities Skillset